As much as we loved watching the snow fall with a book in one hand and a warm drink in the other, we're ready for spring. Whether you plan on spending weekends at a park or you're soaking in the sun from your window, you're going to need some reading material. So trade in that weighted blanket for a picnic blanket and join us in celebrating the new season with some inspirational reads. Looking for a thought-provoking read-aloud for your kindergarten class? Perhaps you're searching for a book middle-schoolers can relate to. Or maybe you loved "The Hate U Give" as much as we did and you're ready for another Angie Thomas book. Well, we've got you covered! We put together a list of some of our favorite books this spring. Happy Reading!
For our elementary school readers
Outside, Inside by LeUyen Pham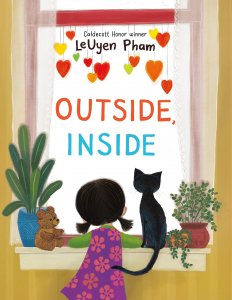 From Goodreads
: "Something strange happened on an unremarkable day just before the season changed. Everybody who was outside . . . went inside. While the world changed outside, we became stronger on the inside and believed that someday soon spring would come again."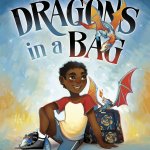 Dragons in a Bag By Zetta Elliott
From Goodreads
: "When Jaxon is sent to spend the day with a mean old lady his mother calls Ma, he finds out she's not his grandmother—but she is a witch! She needs his help delivering baby dragons to a magical world where they'll be safe."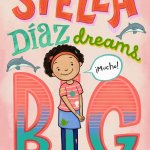 Stella Díaz Dreams Big by Angela Dominguez
From Goodreads
: "Stella is happy as a clam in fourth grade. She's the president of the Sea Musketeers conservation club, she starts taking swim lessons, and she joins a new art club at school. But as her schedule fills up, school gets harder, too. Suddenly the tides have turned, and she is way too busy!"
For our middle school readers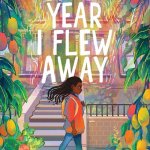 The Year I Flew Away by Marie Arnold
From Goodreads
: "In this magical middle-grade novel, ten-year-old Gabrielle finds out that America isn't the perfect place she imagined when she moves from Haiti to Brooklyn. With the help of a clever witch, Gabrielle becomes the perfect American—but will she lose herself in the process?"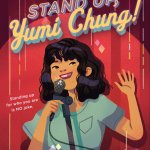 Stand Up, Yumi Chung By Jessica Kim
From Kirkus
: "Eleven-year-old Yumi Chung doesn't have anyone to sit with at lunch, but she secretly harbors dreams of becoming a comedian. When a case of mistaken identity allows her to attend a comedy camp taught by her YouTube idol, Yumi is too panicked to correct the problem—and then it spirals out of control. With their feet in two different cultures, readers listen in on honest conversations, full of halting English and unspoken truths painting a realistic picture of 21st-century first-generation Americans—at least a Korean version. By becoming someone else, Yumi learns more about herself and her family in an authentic and hilarious way."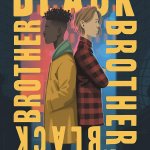 Black Brother, Black Brother by Jewell Parker Rhodes
From Kirkus
: "This outing starts with Donte Ellison wishing for invisibility, as compared to being a hypervisible 'nighttime dark' student at upper-crust, overwhelmingly white Middlefield Prep. Maybe if he were invisible, he wouldn't constantly be in trouble for doing nothing—unlike his older and much-lighter-skinned brother, Trey, who walks the hallways with cool. Placing biracial boyhood and the struggles of colorism at its center, the novel challenges readers to pursue their own self-definition."
For our high school readers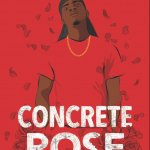 Concrete Rose by Angie Thomas
From The New York Times
: "In 'Concrete Rose', Thomas casts a loving eye on the lives and realities of Black people, which is a powerful continuation of one of her most moving endeavors as a writer: her challenge to readers to affirm the goodness of all types of characters and to greet them with compassion at every turn, no matter where those turns may lead. Maverick's journey isn't easy. It's riddled with trauma and grief. But moments of joy permeate 'Concrete Rose' and the love within the story nudges us, and Maverick, to consider how we can find the humanity within each other, for the sake of our pasts, our presents and our futures."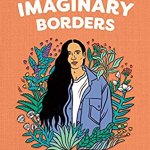 Imaginary Borders By Xiuhtezcatl Martinez
From Kirkus
: "Indigenous youth climate change activist and musician Martinez (Mexica) reimagines environmentalism for a new generation. Martinez argues that climate change is an urgent issue that disproportionately impacts communities of color like his own. Using his own experience as an intersectional, socially aware hip-hop artist, Martinez concludes the book with a call to action, encouraging his generation to use nontraditional, artistic approaches to creating change."
For our parent and teacher readers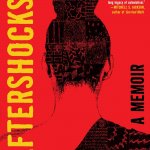 Aftershocks: A Memoir by Nadia Owusu
From The New York Times
: "As Nadia Owusu writes in 'Aftershocks'—a gorgeous and unsettling memoir of Owusu's own peripatetic childhood, along with the bewilderment and breakdown that came after — it's only when Pilate learns about her family's ancestral home in Virginia that she becomes free. Her book is an attempt to understand what it means to be rooted and rootless, to have not one mother but two: a birth mother who left the family when Owusu was barely a toddler, and a stepmother who could be possessive and cruel."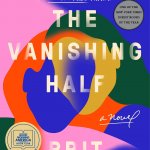 The Vanishing Half by Brit Bennett
From The New York Times
: "In her new novel, 'The Vanishing Half', Brit Bennett brings to the form a new set of provocative questions: What if passing goes unpunished? What if the character is never truly found out? What if she doesn't die or repent?  In the town of Mallard, La., it's said that 'even a blind man could spot a Vignes girl.' The twins Stella and Desiree — wishbone-thin, unnervingly lonely — are the descendants of the founder of a community established for black residents with light skin.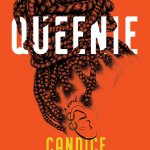 Queenie by Candice Carty-Williams
From Goodreads
: "Queenie Jenkins is a 25-year-old Jamaican British woman living in London, straddling two cultures and slotting neatly into neither. With 'fresh and honest' (Jojo Moyes) prose, 'Queenie' is a remarkably relatable exploration of what it means to be a modern woman searching for meaning in today's world." What are you reading? Let us know at
moments@achievementfirst.org
or tag us on Instagram (
@achievement1st
). For more reading lists, check out our
holiday reading list
and our
Martin Luther King, Jr. reading list
.