Join us!
We would love to have your scholar at one of our Achievement First Bridgeport Academy schools or our Amistad Academy High School. Our lottery enrollment period for the 2021-2022 school year is now closed. However, if you are still interested in a seat at our schools, you can join the waitlist, by clicking the button below!
NOTE: If you have been placed on the waitlist in prior years, we invite you to submit a new lottery form to become eligible for the 2021-2022 school year!
Important information:
Students entering grades K-4 can join AF Bridgeport Academy Elementary.
Students entering grades 5-8 can join AF Bridgeport Academy Middle.
Bridgeport students entering grades 9-11 can join AF Amistad High School in New Haven (using the link above).
Students entering kindergarten must have been born on or before 12/31/16.
Get in touch!
If you have questions about enrollment and/or would like to be added to our contact list, please email admissionsct@achievementfirst.org or call 203-773-3223, ext. 17248 for further assistance.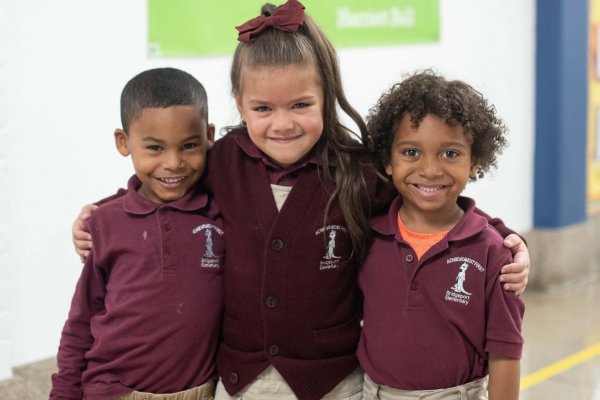 Lottery
Each year, we hold a live public lottery for enrollment. This year, families can watch the lottery virtually.
Date: Wednesday, April 7, 2021
Time: 6:00 p.m.
Location: Please email admissionsct@achievementfirst.org to access the link to watch the lottery.
Visit a School
Please reach out to admissionsct@achievementfirst.org or 203-773-3223, ext. 17248 for information about visiting our AF Bridgeport Academy schools or AF Amistad High (in New Haven).