Join us!
Thank you for your interest in our Achievement First Bridgeport schools! We are so excited for you to join our AF community! The lottery enrollment period for AF Bridgeport Academy and AF Amistad High (for Bridgeport residents only) is now open for the 2023-2024 school year. The deadline to submit an application is March 31st, 2023. To submit an application please visit us here.
Important information:
Students entering kindergarten must have been born on or before 12/31/2018.

Students entering grades K-4 can join AF Bridgeport Academy Elementary.

Students entering grades 5-8 can join AF Bridgeport Academy Middle.

Bridgeport students entering grades 9-11 can join AF Amistad High School in New Haven (using the link above)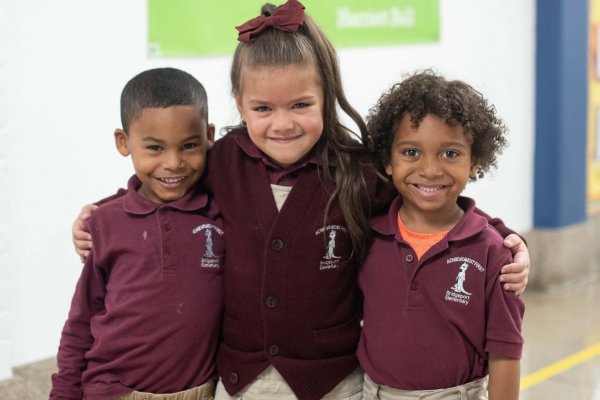 Visit a School
AF Bridgeport schools will begin hosting open house events in early 2023. 
If you would like to be notified regarding open house events please sign up here. 
If you would like more information on our schools please email us at admissionsBPT@achievementfirst.org.
Lottery
The lottery for the 2023-2024 school year for our AF Bridgeport Academy schools (and AF Amistad High School for Bridgeport residents) will run on Wednesday April 19, 2023 at 6 p.m. via Zoom. If you submitted an application, you will receive an email/text with the Zoom information prior to the lottery.  Lottery attendance has no bearing on lottery placement.  Once the lottery runs you will receive your lottery or waitlist placement by email/text. Check SchoolMint for your application status and lottery results.
Questions
E-mail us as: admissionsBPT@achievementfirst.org
Leave a message at: (203) 773-3223, ext. 17248