Who We Are and Who We Must Be
In the spring of 2018, we launched an ambitious project to align our entire network around one set of values that would apply across every school, for both scholars and adults. These shared values were created in collaboration with more than 1,500 staff members, students, and families. We're proud of the values themselves and even more proud of the journey from which they came.
These values both define and reflect who we are and who we must be. And we know they don't become real by putting words on a page. It is our job to ensure these values live throughout Achievement First every day.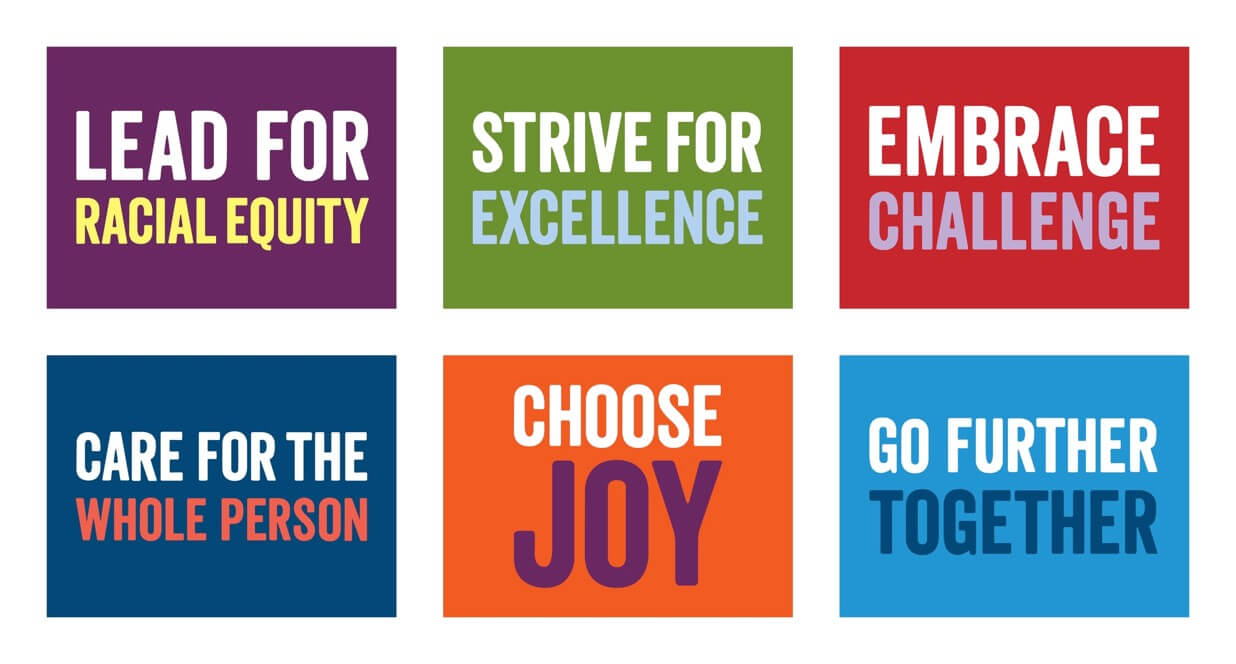 Lead for Racial Equity.
AF exists to address the legacy of racism in education. We look at ourselves first. We reflect and talk about the role race plays in our work, experiences, and decisions. We strive to be constantly anti-racist in our words and actions.
Strive for Excellence.
We set ambitious goals and don't stop until we achieve them. Then, we set new goals.
Embrace Challenge.
We grow when we're challenged. That's why we welcome mistakes and challenges as opportunities to learn and get better.
Care for the Whole Person.
We share a journey to fulfill our potential as whole people. We support that journey by honoring each other's identities, emotions, and dreams AND by pushing each other from a place of belief and love.
Choose Joy.
We choose to see the purpose and joy that is within and around us, and we actively work to spread joy to others throughout each day.
Go Further Together.
We accomplish more together than we can alone. We join forces on big and small things. We do what we say we will do. We make choices with our team and family in mind.