Achievement First Seen & Heard
See who's talking about Achievement First and read updates on how and what we're doing.
Connecticut | New York | Rhode Island | National
---
Connecticut
In Ms. Chambers' Class, ​"Math Is Everywhere" – New Haven Independent
As her ninth-grade students puzzled through box and dot plots, Achievement First Amistad High School math teacher Charity Ann Chambers urged them not to be discouraged. Chambers's classroom is guided by the three S's: safety, student-led, and solution-oriented.
Best Connecticut High Schools – U.S. News
Achievement First Hartford Academy is ranked 13th in Connecticut. Students have the opportunity to take Advanced Placement® coursework and exams. The AP® participation rate at Achievement First Hartford Academy is 100%.
These are the top-ranked schools in Connecticut, according to a report – Eyewitness News 3
(WFSB) – U.S. News & World Report ranked the top schools in Connecticut. The publication said it ranked the state's best public and private high schools based on six indicators.
From Fair Haven to Yale: Local Student's Admission Story – NBC Connecticut
It's a moment New Haven's Daniel Reyes has worked hard for. Surrounded by family, the Achievement First Amistad High School senior saw online he's now accepted into Yale University.
Elm City College Prep Becomes 1st CT Elementary School to Compete in Travel Soccer – NBC Connecticut
"Elm City College Preparatory Elementary School in New Haven offers students the opportunity to develop their soccer skills through an elective class. The students have improved to the point that they are ready to compete so the school worked with the Connecticut Junior Soccer Association and registered the Elm City Wolves as a travel soccer team."
College-Bound Seniors Defy Expectations – New Haven Independent
"As students testified, often through tears, the crowd, which included bleachers full of underclassmen, let out ear-splitting cheers of agreement, encouraging them to go on and go slow. Throughout, they also thanked their parents, who stood up to film their speeches on their phones, as well as their teachers, social workers and guidance counselors."
New Haven Student Finds Technology Passion – NBC Connecticut
"STEM teachers at Elm City College Prep encourage creativity in New Haven. Student Devon, who used to have trouble in school, is excelling and wants to be an engineer."
Mandatory AP Classes Help Prepare Hartford Students for College – NBC Connecticut
All Students Should Have Access to AP Courses, and I am Living Proof – Connecticut Mirror
Hartford junior Brian Ozenne writes, "I took my first advanced placement class — world history — when I was a sophomore in high school. This year, I'm a junior taking three AP courses. Next year, I'll take four more. As a student of color who lives in Hartford, this makes me unique. It doesn't have to."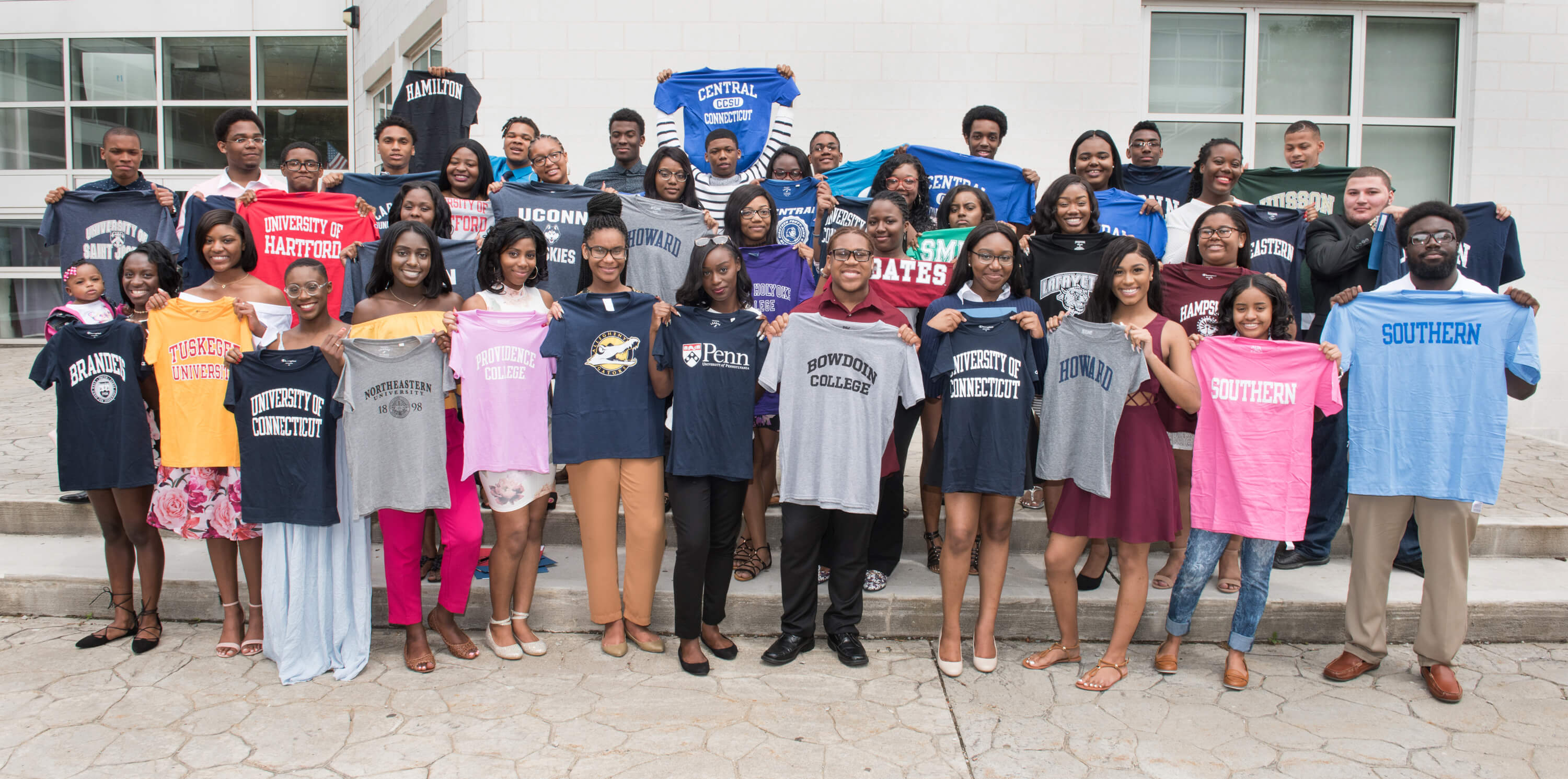 New York
Every Black Student Should Have a Black Teacher. Here's How We Can Make That Possible – EdSurge
Now, eight years later, I am the principal of that same school and I'm proud to say that every student has multiple Black teachers each year, an anomaly given that in the United States, only 7 percent of public school teachers identify as Black according to data from the National Center for Education Statistics.
Brooklyn teacher uses ventriloquism to help teach kids during remote learning – News 12
"A Brooklyn teacher found the perfect partner to help teach her first graders during a year like no other, and the lessons learned extend beyond the classroom."
Eight NYC schools are awarded the National Blue Ribbon honor – Chalkbeat
"By contrast, at another 2019 Blue Ribbon school, Achievement First Bushwick Charter School, 86% of students were from low-income families and more than 96 percent of students were black or Hispanic during the 2018-2019 school year. Achievement First schools tout their development of new teachers and principals, as well as a "rigorous" curriculum geared toward college readiness. "
New School Model Gives Kids Freedom to Choose What They Learn – NY1
"We've redesigned our middle school to focus in on what it would take, beginning in 5th grade, to see our students when they go to a college campus really thrive on campus and persist, rather than simply being ready to enter a college campus," Zachary Segall, Principal of Achievement First Aspire said."
Brooklyn High School Debate Team Defies Expectations to Win Championships
Read on Fox 5
Read on New York Daily News
Read New York Daily News (Hometown Hero award coverage)
"Students deliver passionate speeches about topics such as civil rights, net neutrality and foreign policy. They often take home honors from the meets, coach DiCo said. Sometimes they're the only black and Hispanic kids at the competitions."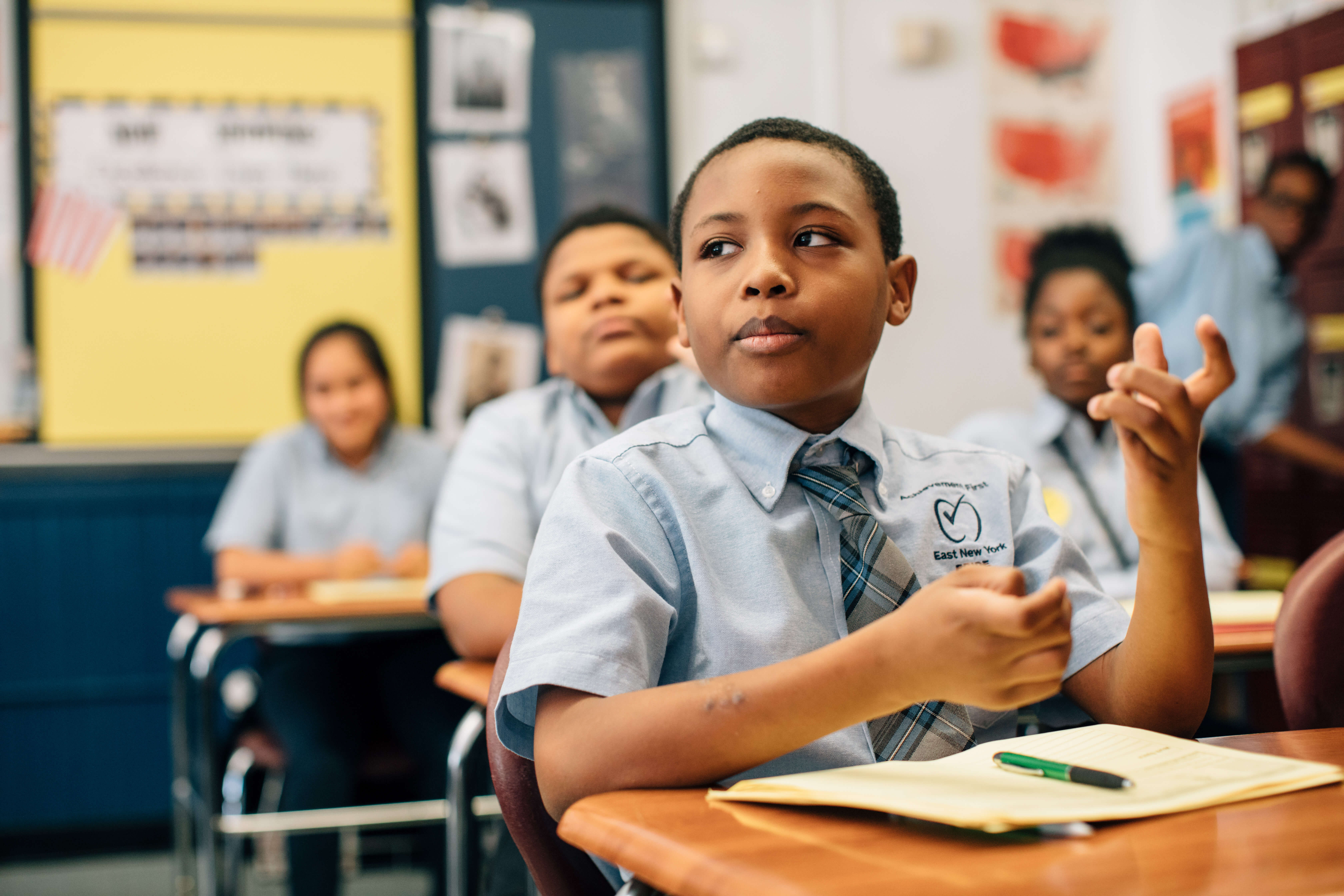 Rhode Island
Whirlpool program offers clean clothes to combat chronic absenteeism in schools- ABC 6
Achievement First Providence Elementary School participates in the inspiring and impactful Whirlpool Care-Counts program. In a recent news story, ABC6 RI highlighted AF Providence ES as one of the RI schools actively engaged in this program — and also that our school has successfully reduced absenteeism in the past year, one of our top priorities!
Providence unveils newly constructed Achievement First High School – ABC 6
It was a morning full of celebration in Providence to mark the completion of the new high school, including tours of the school, performances from Providence High School cheerleaders, as well as speaking portions from school principal Aja Davis, representatives from Achievement First, RIDE deputy commissioner Lisa Odom-Villela, and Providence Mayor Brett Smiley.
Some Schools Lead the Way – Providence Journal
"Elementary school students at Providence's Achievement First Mayoral Academy, for example, outperformed the state's students as a whole in English, though many of them come from immigrant homes where English is a second language. In math, they outshone not only the state but tony East Greenwich, one of Rhode Island's wealthiest communities."
Editorial: The Proof of What's Possible – Providence Journal
"The gem of the state — the greatest outlier — was Achievement First in Providence, a public charter school that serves many poor, minority and immigrant children, a huge percentage of them eligible for free and reduced-price lunch, a measure of poverty."
Top of Class: 28 R.I. Schools Earn State Commendation – Providence Journal
"Achievement First Providence Mayoral Academy Elementary is among 28 schools statewide that have been recognized as commended schools by the Rhode Island Department of Education."
Charter School Achievement First Starts First Year of Middle School – WPRI 12
"This month, the first class to go through the Achievement First Providence Mayoral Academy Middle School will be starting the school year with a class of fifth graders, on the way to growing to grades 5-8. This year's fifth graders will be the first to graduate from the middle school."
Acclaimed Charter Serves Special Needs – Providence Journal
Achievement First Iluminar kindergarten special education teacher Carmen Naz writes, "I wish this school had existed when my brother was younger. If he had started out here, Achievement First would have done everything possible for him. He would have succeeded in his early days, just like my students."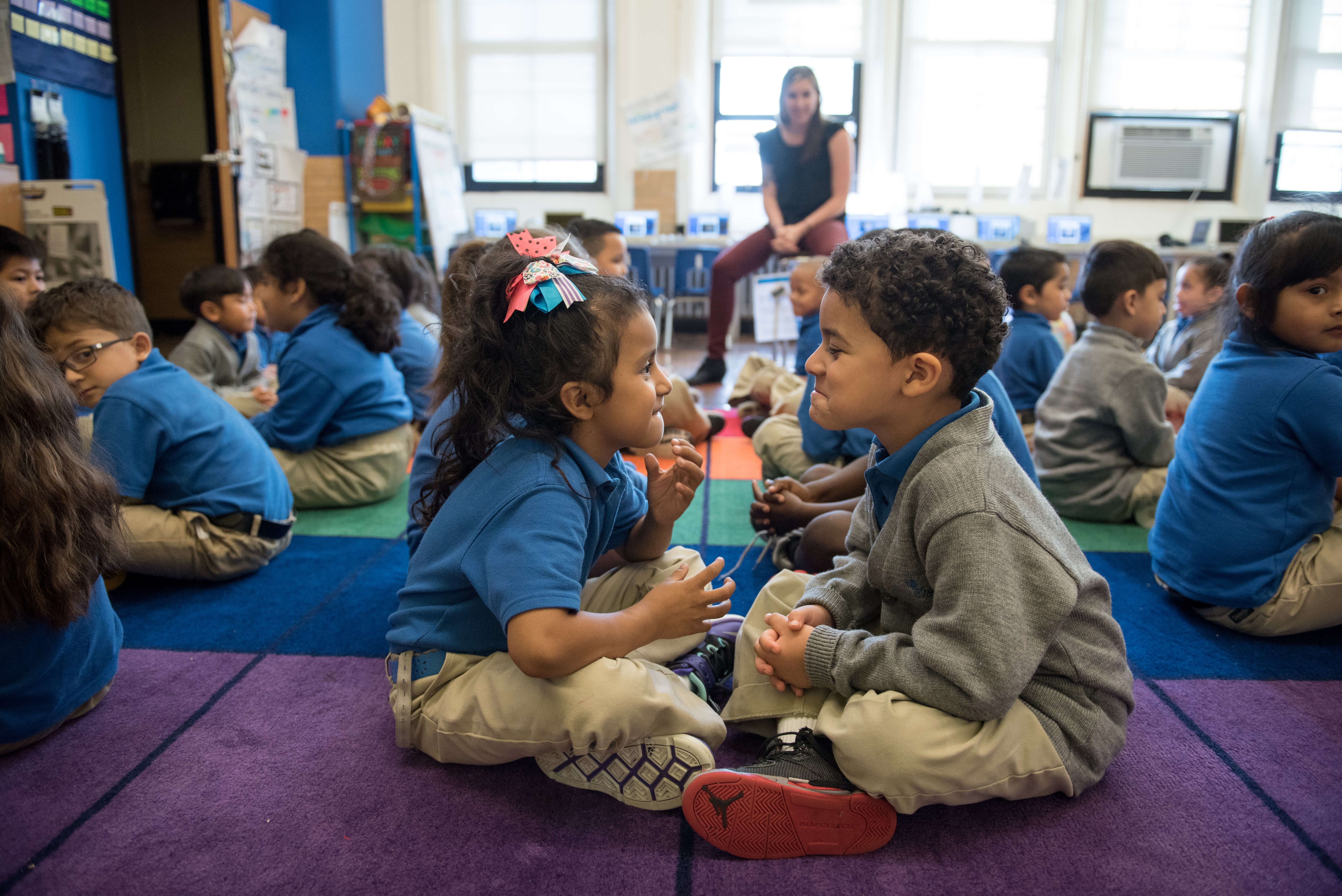 National
Empowering Nonprofit CEOs: 3 Ways CFOs Can Elevate Financial Strategy – Forbes
The partnership between chief financial officers (CFOs) and chief executive officers (CEOs) is paramount—especially for nonprofits, which rely on the stewardship of their financial resources to achieve their missions. However, the role of the CFO is not limited to crunching numbers; they must also be strategic partners to CEOs, providing valuable insights and guidance.
'Ketki Harale Aligns Achievement First's Facilities with Its Mission'
Ketki Harale Aligns Achievement First's Facilities with Its Mission
"Our facilities have such a deep impact on all of our students, teachers, and staff. And if it matters to them, it matters to me, too."
'I'm Going to Say It From the Heart.' America's Reckoning on Race Has Come to High School Speech and Debate
Read in Time Magazine
Read on This Week- MSNBC
"That could be the unifying idea for the Achievement First speech team. The Crown Heights charter high school is 90% Black, and nearly 80% of its students qualify for free or reduced lunch, which often makes its mostly female teammates outliers among winners in their speech categories. Their first-person accounts have an immediacy that's unusual in speeches at national meets, where competitors minted at summer debate camps tend to approach their topics with analytical detachment."
Can scholarship dollars help solve the college 'undermatching' problem? This charter network wants to find out – Chalkbeat
"Achievement First, which operates 36 schools across three states, is about to try a new way of addressing the problem. The network's Brooklyn board approved a plan last week to offer scholarships to students who opt to attend a more expensive school with a higher graduation rate for black and Hispanic students."
In a Wildly Changing World, A School Hits Reset – TFA One Day Magazine
"Greenfield is a showcase for many of the big ideas converging in a rolling reinvention of school: the idea that more kids will accomplish remarkable things if we treat them as unique learners—something technology now can assist; that non-academic skills can't be limited to buzzy ideas like building resilience, but must nurture students as confident, powerful individuals; that enrichments are not extras or rewards but fundamental to building a discovery mindset; that schools will not succeed unless families and communities shape them and drive their objectives."
Can Kids Get Passionate About Learning — and Develop the Persistence to Follow Where it Leads? One School has a Plan – The Hechinger Report
"Where the Greenfield model pushes boundaries is in the addition of learning experiences called 'expeditions.' These are not field trips. They are two-week intensive courses that take children outside the classroom and beyond the traditional subjects."
After Seeing Alumni Struggle, A Charter Network Revisits Its Methods – The New York Times
"The Greenfield model emphasizes what the network calls 'student-directed,' or online, learning; three-times-a-year special classes called expeditions, meant to allow students to explore their interests and discover possible careers; a social-emotional curriculum focused on developing students' sense of identity and community; and a beefed-up role for parents and other caregivers and mentors."