Representation matters. So does ensuring children know the vital history that led us to today. In honor of Dr. Martin Luther King, Jr.'s birthday, we've compiled a list of books that celebrate his life and legacy. As our students read about the lasting impact he made on our country, they add these stories to the diverse book they read in our classrooms year round. Children need to read these important words, and to know that Black history is American history.
For our elementary school scholars


My Uncle Martin's Big Heart by Angela Farris Watkins, Eric Velasquez
From Kirkus: "Martin Luther King's niece offers a child's-eye tribute to her famous uncle, whom she remembers as warm and loving, a man with a loud voice who enjoyed a good laugh."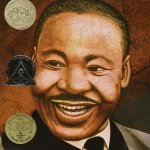 Martin's Big Words: The Life of Dr. Martin Luther King, Jr. by Doreen Rappaport
From Scholastic:  "This beautifully illustrated, award-winning book shows how Martin used words to fight for equal rights for Black people."
For our middle school scholars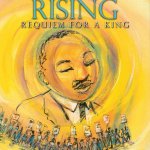 Martin Rising: Requiem for a King by Andrea Davis Pinkney, Illustrated by Brian Pinkney
From Scholastic: "In a rich embroidery of visions, musical cadence, and deep emotion, Andrea and Brian Pinkney convey the final months of Martin Luther King's life, and of his assassination, through metaphor, spirituality, and multi-layers of meaning."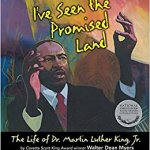 I've Seen the Promised Land: The Life of Dr. Martin Luther King, Jr. by Walter Dean Myers, Illustrated by Leonard Jenkins
From Goodreads: "A stunning picture book biography of the civil rights icon from the author of two Newbery Honor Books and six Coretta Scott King Awardees."
For our high school scholars

Dear Martin by Nic Stone
From Penguin Random House: "Justyce looks to the teachings of Dr. Martin Luther King Jr. for answers. But do they hold up anymore? He starts a journal to Dr. King to find out."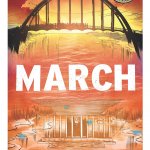 March by by John Lewis and Andrew Aydin, Illustrated by Nate Powell
From Penguin Random House: "The groundbreaking graphic-novel memoir by a living legend of the civil rights movement."
For read-alouds by our teachers, check out our IGTV. Do you have a favorite book about Black history? Share it with us at moments@achievementfirst.org.