There are so many incredible stories available that capture the experiences of the LGBTQIA+ community. We wanted to share a few of them with our students and families, so we put together a list of LGBTQIA+ books to read for Pride Month this year. Check out our suggestions below and share your favorite books with us by emailing moments@achievementfirst.org.
For our elementary school readers

Heather Has Two Mommies by Lesléa Newman
From Penguin Random House: "Heather's favorite number is two. She has two arms, two legs, two pets—and two mommies. When Heather goes to school for the first time, someone asks her about her daddy, but Heather doesn't have a daddy. Then something interesting happens."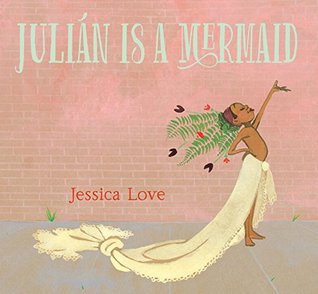 Julián is a Mermaid by Jessica Love
From Goodreads: "While riding the subway home from the pool with his abuela one day, Julián notices three women spectacularly dressed up. Their hair billows in brilliant hues, their dresses end in fishtails, and their joy fills the train car. When Julián gets home all he can think about is dressing up just like the ladies in his own fabulous mermaid costume. But what will Abuela think about the mess he makes—and even more importantly, what will she think about how Julián sees himself?"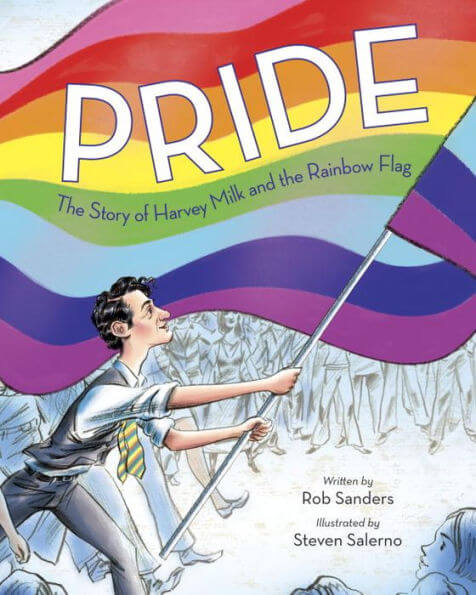 Pride: The Story of Harvey Milk and the Rainbow Flag by Rob Sanders
From Goodreads: "In this deeply moving and empowering true story, young readers will trace the life of the Pride Flag, from its beginnings in 1978 with social activist Harvey Milk and designer Gilbert Baker to its spanning of the globe and its role in today's world. Award-winning author Rob Sanders's stirring text, and acclaimed illustrator Steven Salerno's evocative images, combine to tell this remarkable—and undertold—story. A story of love, hope, equality, and pride."
For our middle school readers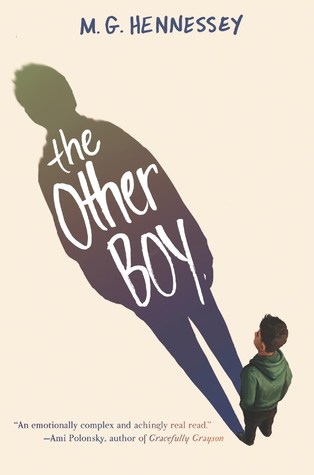 The Other Boy by M. G. Hennessey
From Goodreads: "Twelve-year-old Shane Woods is just a regular boy. He loves pitching for his baseball team, working on his graphic novel, and hanging out with his best friend, Josh. But Shane is keeping something private, something that might make a difference to his teammates, to Josh, and to his new crush, Madeline."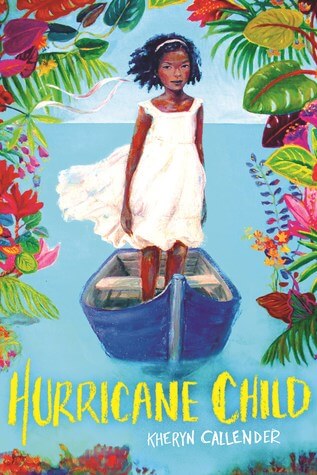 Hurricane Child by Kacen Callender
From Kirkus: "Born during a storm, Caroline Murphy, a 12-year-old Black girl, is con
vinced that she has been cursed with bad luck.The old ladies around her way say this is the fate of any child born during a hurricane. Recent events in her life seem to confirm this …Caroline now must deal with growing up without a mother and her feelings for Kalinda, all while trying to figure out why the woman in black will not leave her alone. Her journey to the answers to her most burning questions finds her discovering much about herself and those around her."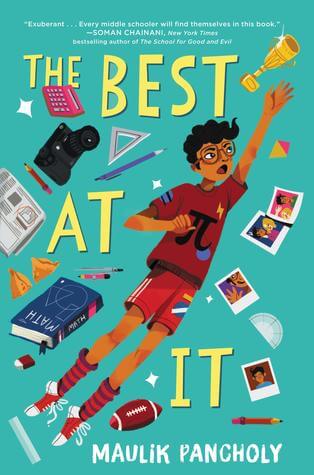 The Best at It by Maulik Pancholy
From Goodreads: "From actor Maulik Pancholy comes an incredibly charming, heartfelt middle grade debut about Rahul Kapoor, a gay Indian American boy coming into his own in a small town in the Midwest. The start of middle school is making him feel increasingly anxious, so his favorite person in the whole world, his grandfather Bhai, gives him some well-meaning advice: Find one thing you're really good at. And become the BEST at it."
For our high school readers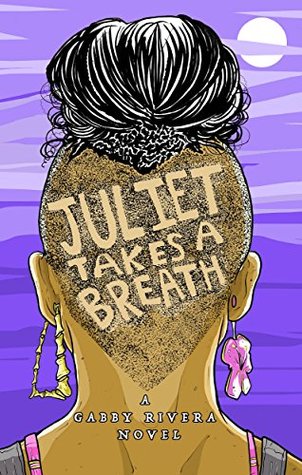 Juliet Takes a Breath by Gabby Rivera
From Goodreads: "Juliet Milagros Palante is leaving the Bronx and headed to Portland, Oregon. She just came out to her family and isn't sure if her mom will ever speak to her again. But Juliet has a plan, sort of, one that's going to help her figure out this whole "Puerto Rican lesbian" thing."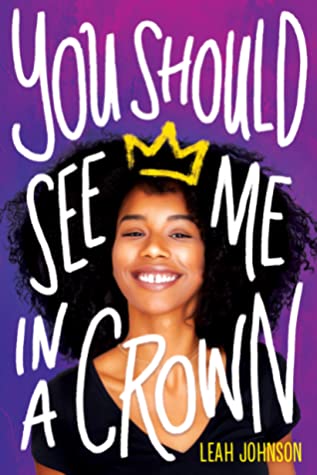 You Should See Me in a Crown by Leah Johnson
From Goodreads: "Liz Lighty has always believed she's too Black, too poor, too awkward to shine in her small, rich, prom-obsessed midwestern town. But it's okay — Liz has a plan that will get her out of Campbell, Indiana, forever: attend the uber-elite Pennington College, play in their world-famous orchestra, and become a doctor."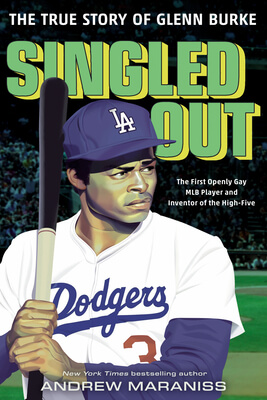 Singled Out: The True Story of Glenn Burke by Andrew Maraniss
From Goodreads: "From The New York Times bestselling author Andrew Maraniss comes the remarkable true story of Glenn Burke, a hidden figure in the history of sports: the inventor of the high five and the first openly gay MLB player. Perfect for fans of Steve Sheinkin and Daniel James Brown."
For our adult readers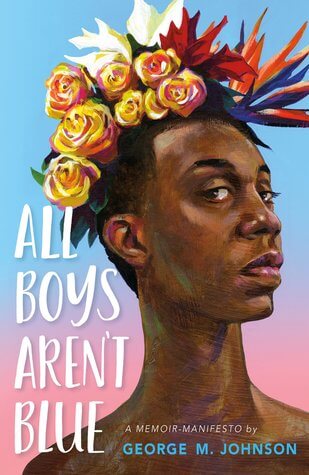 All Boys Aren't Blue by George M. Johnson
From Kirkus: "This book centers the experiences, desires, and agency of a queer Black boy navigating his evolving selfhood and the challenges of society's conditional love for his truthful existence.
Queer Black existence has been here forever, and yet rarely has that experience been spotlighted within literature aimed at Black boyhood. This is the context in which this 'memoir-manifesto' begins, as Johnson, a still relatively young 33-year-old journalist and activist, debuts his unfolding life story within a vacuum of representation. These stories wrestle with 'joy and pain…triumph and tragedy' across many heavy topics—gender policing, sexual abuse, institutional violence—but with a view to freedom on the horizon."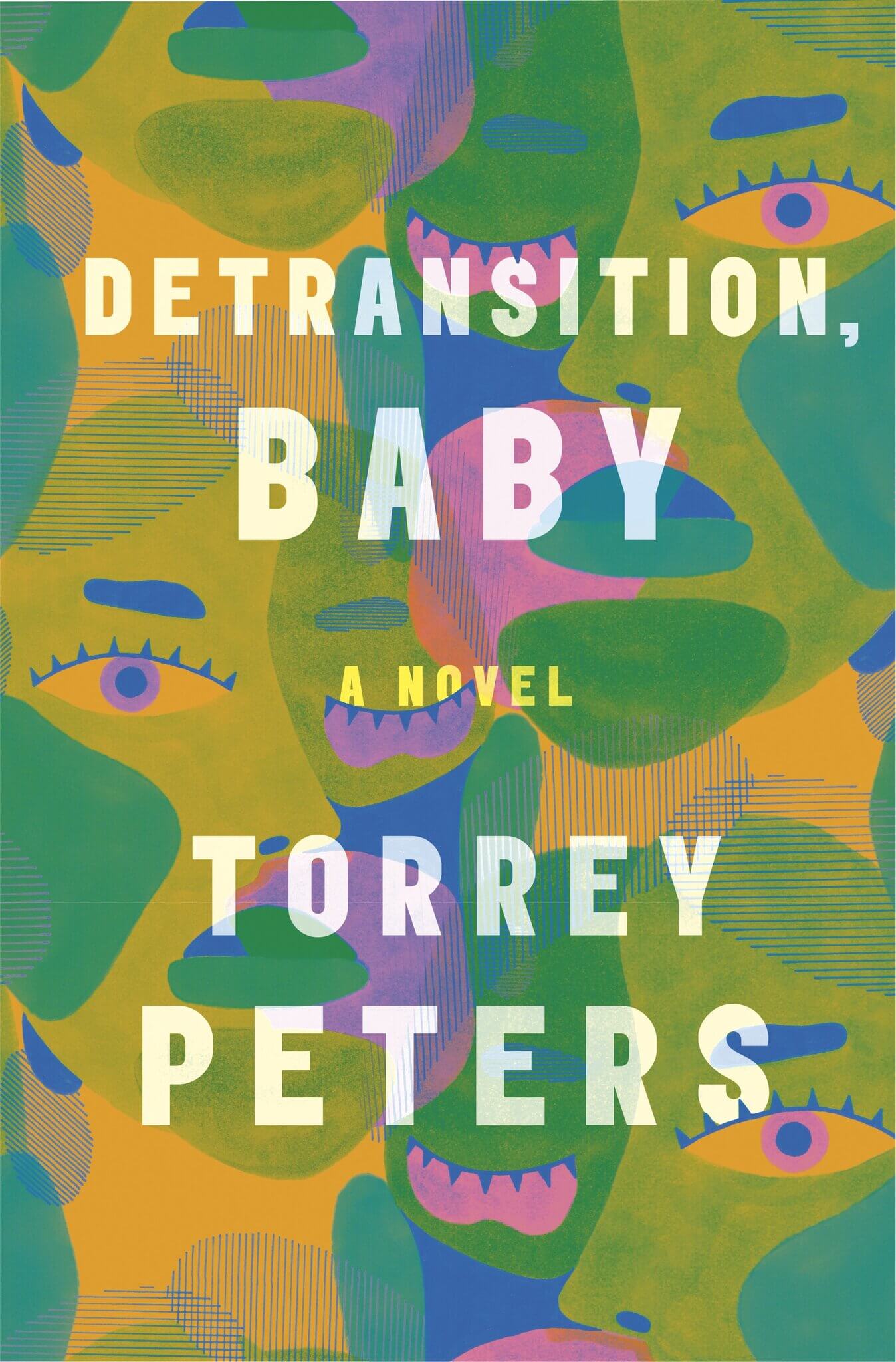 Detransition, Baby by Torrey Peters
From The New York Times: " Reese is a trans woman who once got "as close to domesticity as she figured possible for a trans girl," only to start sleeping with married men and wanting a baby. Reese's ex Ames recently detransitioned (when they were together, he was Amy), and he still seems hung up on her and unsure about his gender identity … (as) characters shift in their desires and identities, we remain hooked on their every word. Delivered with heart and savvy, their deliberations upend our traditional, gendered notions of what parenthood can look like."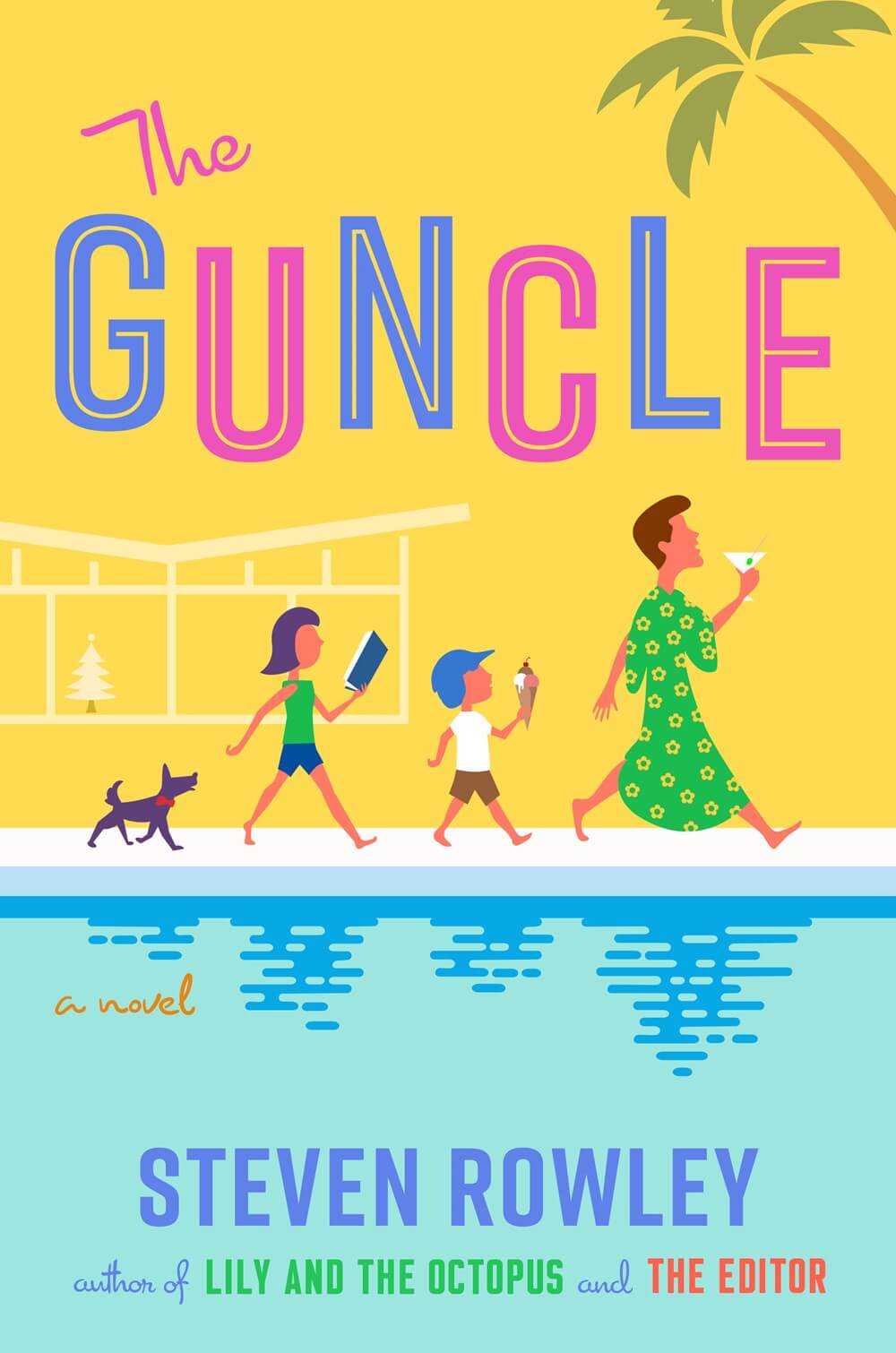 The Guncle by Steven Rowley
From Goodreads: "From the bestselling author of Lily and the Octopus and The Editor comes a warm and deeply funny novel about a once-famous gay sitcom star whose unexpected family tragedy leaves him with his niece and nephew for the summer."