In honor of Latinx Heritage month, we've put together a book list featuring Latinx authors and characters. The collection offers options for students in elementary, middle, and high school -- we also added a few books for our parents and teachers. Do you have more Latinx book recommendations? Send them to
moments@achievementfirst.org
and we'll add them to a future list!
Elementary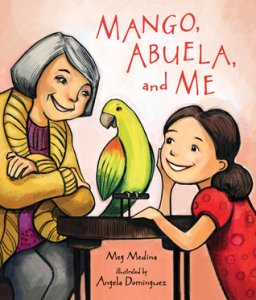 Mango, Abuela, and Me by Meg Medina
From
Goodreads
:
Mia's abuela has left her sunny house with parrots and palm trees to live with Mia and her parents in the city. The night she arrives, Mia tries to share her favorite book with Abuela before they go to sleep and discovers that Abuela can't read the words inside. So while they cook, Mia helps Abuela learn English ("Dough. Masa"), and Mia learns some Spanish too, but it's still hard for Abuela to learn the words she needs to tell Mia all her stories. Then Mia sees a parrot in the pet-shop window and has the perfect idea for how to help them all communicate a little better. An endearing tale from an award-winning duo that speaks loud and clear about learning new things and the love that bonds family members.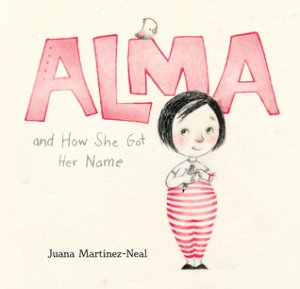 Alma and How She Got Her Name by Juana Martinez-Neal
From
Goodreads
: If you ask her, Alma Sofia Esperanza José Pura Candela has way too many names: six! How did such a small person wind up with such a large name? Alma turns to Daddy for an answer and learns of Sofia, the grandmother who loved books and flowers; Esperanza, the great-grandmother who longed to travel; José, the grandfather who was an artist; and other namesakes, too. As she hears the story of her name, Alma starts to think it might be a perfect fit after all — and realizes that she will one day have her own story to tell.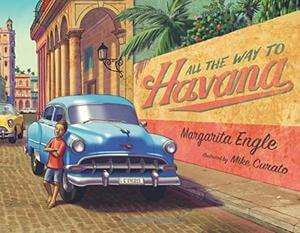 All the Way to Havana by Margarita Engle
From
Kirkus
: Off to Havana! A boy is thrilled to visit his new cousin in the city, but another member of the family, the beautiful, blue antique car called Cara Cara, isn't quite ready yet. Colorful, detailed illustrations and animated, evocative text, peppered with Spanish and full of the excitement of a journey, guide readers through their small Cuban town, over roadways, and past other vintage cars to the destination—a family celebration!
Middle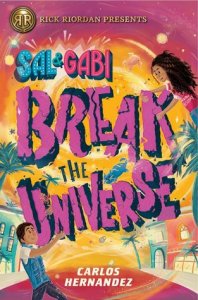 Sal and Gabi Break the Universe by Carlos Hernandez
From
Barnes & Noble
: When Sal Vidon meets Gabi Real for the first time, it isn't under the best of circumstances. Sal is in the principal's office for the third time in three days, and it's still the first week of school. Gabi, student council president and editor of the school paper, is there to support her friend Yasmany, who just picked a fight with Sal. She is determined to prove that somehow, Sal planted a raw chicken in Yasmany's locker, even though nobody saw him do it and the bloody poultry has since mysteriously disappeared … A sassy entropy sweeper, a documentary about wedgies, a principal who wears a Venetian bauta mask, and heaping platefuls of Cuban food are just some of the delights that await in his mind-blowing novel gift-wrapped in love and laughter.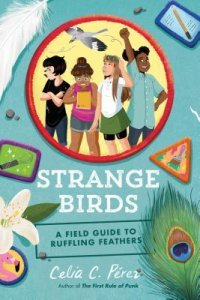 Strange Birds: A Field Guide to Ruffling Feathers by Celia C. Pérez
From
Penguin Random House
: When three
very
different girls find a mysterious invitation to a lavish mansion, the promise of adventure and mischief is too intriguing to pass up. Ofelia Castillo (a budding journalist), Aster Douglas (a bookish foodie), and Cat Garcia (a rule-abiding birdwatcher) meet the kid behind the invite, Lane DiSanti, and it isn't love at first sight. But they soon bond over a shared mission to get the Floras, their local Scouts, to ditch an outdated tradition. In their quest for justice, independence, and an unforgettable summer, the girls form their own troop and find something they didn't know they needed: sisterhood.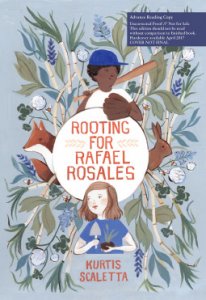 Rooting for Rafael by Kurtis Scaletta
From
Goodreads
: Rafael has dreams. Every chance he gets he plays in the street games trying to build his skills, get noticed by scouts, and someday play Major League Baseball. Maya has worries. The bees are dying all over the world, and the company her father works for is responsible, making products that harm the environment. Follow Rafael and Maya in a story that shifts back and forth in time and place, from Rafael s neighborhood in the Dominican Republic to present-day Minnesota, where Maya and her sister are following Rafael s first year in the minor leagues. In their own ways, Maya and Rafael search for hope, face difficult choices, and learn a secret, the same secret that forever changes how they see the world.
High
The Poet X by Elizabeth Acevedo
From
The National Book Foundation:
Xiomara Batista feels unheard and unable to hide in her Harlem neighborhood. Ever since her body grew into curves, she has learned to let her fists and her fierceness do the talking. But Xiomara has plenty she wants to say, and she pours all her frustration and passion onto the pages of a leather notebook, reciting the words to herself like prayers—especially after she catches feelings for a boy in her bio class named Aman, who her family can never know about. With Mami's determination to force her daughter to obey the laws of the church, Xiomara understands that her thoughts are best kept to herself. So when she is invited to join her school's slam poetry club, she doesn't know how she could ever attend without her mami finding out, much less speak her words out loud. But still, she can't stop thinking about performing her poems. Because in the face of a world that may not want to hear her, Xiomara refuses to be silent.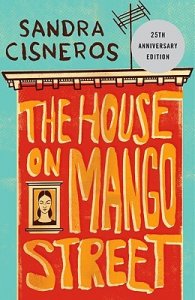 The House on Mango Street by Sandra Cisneros
From
Goodreads
: The House on Mango Street is the remarkable story of Esperanza Cordero. Told in a series of vignettes – sometimes heartbreaking, sometimes deeply joyous–it is the story of a young Latina girl growing up in Chicago, inventing for herself who and what she will become. Few other books in our time have touched so many readers.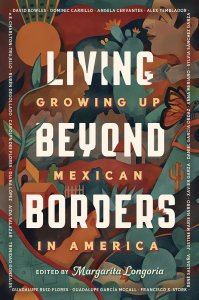 Living Beyond Borders: Stories About Growing Up Mexican in America by Margarita Longoria
From
Kirkus
: Twenty original contributions by Mexican American authors about growing up in the U.S. In a note to readers, editor Longoria describes feeling compelled to create this anthology as she saw Mexican Americans being attacked and derided in the media. The result is this collection of short stories, personal essays, graphic stories, and poems by Mexican American authors. The standouts here pack a real emotional punch. Awareness of the impact of socio-economic status often takes center stage, and several pieces are set in the Rio Grande Valley. Protagonists vary in age from middle school through adult and are predominantly mestizx.
Adults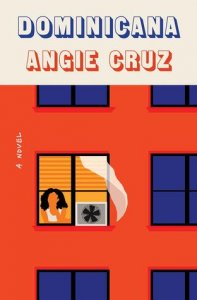 Dominicana by Angie Cruz
From
Book Reporter
: Ana Cancion is 11 years old the first time that twice-her-age Juan Ruiz proposes. Although Ana and her family live in the countryside of the Dominican Republic, the Ruiz brothers are known to all: charismatic, rich and well-traveled from the United States and back, again and again. For four years, Ana and her ambitious, calculating mother wait until Juan makes good on his proposal. A child, tween and young teenager, Ana knows nothing of love, marriage or leaving everything she knows behind. And yet, this is the way she must help her family survive the political turmoil of the Dominican Republic, poverty and their own misguided decisions. So begins Angie Cruz's DOMINICANA, a vivid and timely portrait of both the immigrant experience and the coming-of-age of a young woman in a vibrant world.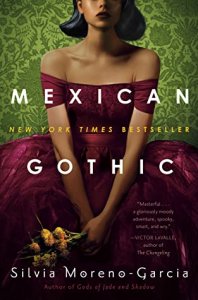 Mexican Gothic by Sylvia Moreno-Garcia
From
Goodreads
: After receiving a frantic letter from her newly-wed cousin begging for someone to save her from a mysterious doom, Noemí Taboada heads to High Place, a distant house in the Mexican countryside. She's not sure what she will find—her cousin's husband, a handsome Englishman, is a stranger, and Noemí knows little about the region. Her only ally in this inhospitable abode is the family's youngest son. Shy and gentle, he seems to want to help Noemí, but might also be hiding dark knowledge of his family's past. For there are many secrets behind the walls of High Place. The family's once colossal wealth and faded mining empire kept them from prying eyes, but as Noemí digs deeper she unearths stories of violence and madness.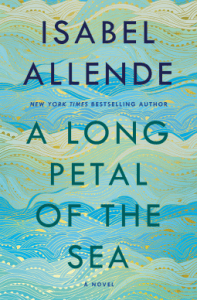 A Long Petal of the Sea by Isabel Allende
From
Barnes & Noble
: In the late 1930s, civil war grips Spain. When General Franco and his Fascists succeed in overthrowing the government, hundreds of thousands are forced to flee in a treacherous journey over the mountains to the French border. Among them is Roser, a pregnant young widow, who finds her life intertwined with that of Victor Dalmau, an army doctor and the brother of her deceased love. In order to survive, the two must unite in a marriage neither of them desires. Together with two thousand other refugees, Roser and Victor embark on the SS Winnipeg, a ship chartered by the poet Pablo Neruda, to Chile: "the long petal of sea and wine and snow." As unlikely partners, the couple embraces exile as the rest of Europe erupts in world war. Starting over on a new continent, they face trial after trial, but they will also find joy as they patiently await the day when they might go home. Through it all, their hope of returning to Spain keeps them going. Destined to witness the battle between freedom and repression as it plays out across the world, Roser and Victor will find that home might have been closer than they thought all along.