June is Caribbean American Heritage (CAH) Month! Throughout the month (and beyond), we honor the millions of Caribbean Americans that strengthen our country through their traditions, languages, and values. Furthermore, we commemorate the rich, vibrant culture of the Caribbean American people and their invaluable additions to our nation.
CAH Month is a perfect opportunity to educate ourselves on the history and legacies of the Caribbean American people. We assembled a collection of books both by and about Caribbean Americans for all ages. Let's celebrate Caribbean American Heritage Month together!
Elementary
Grandma's Records by Eric Velasquez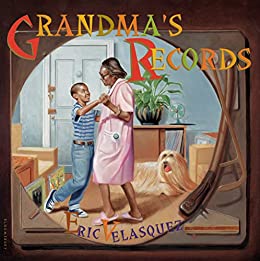 From Scholastic: Every summer, Eric goes to live with his grandmother in El Barrio (Spanish Harlem) while his parents work. Grandma fills her apartment with the blaring horns and conga drums of Bomba y Plena, salsa, and merengue. She grew up with this music in Puerto Rico. As a result, Eric sees Grandma in a new light during a concert.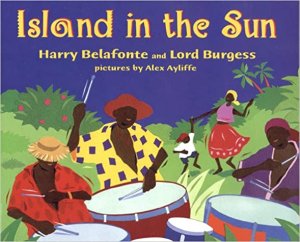 Island in the Sun by Harry Belafonte
From Amazon: Six Haitian children awaken before dawn each morning to run barefoot to school. Their journey that is complemented by the sounds of nature and the bright morning sun, in a rhythmic ABC story.
Callaloo: A Jazz Folktale by Marjuan Canady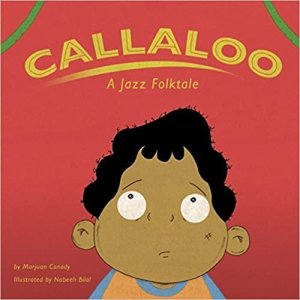 From Goodreads: Winston goes to Brooklyn, New York to get ingredients for his Aunt's callaloo dinner. During his journey, Winston is magically transported to Tobago. There, he encounters the mythical folkloric characters that roam the island. Consequently, Winston's fears and fantasies fuse together as the reality of his situation becomes dire. As a result, he must find his way out of this haunting paradise or risk being lost forever.
Middle
The Jumbies by Tracy Baptiste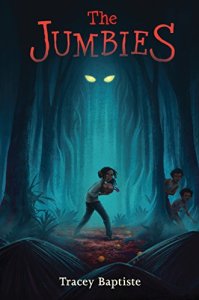 From Barnes & Noble: Corinne La Mer claims she is not afraid of anything, including jumbies. Parents make up these tricksters to frighten their children. But, one night Corinne chases an agouti all the way into the forbidden forest. They couldn't belong to a jumbie. Or could they?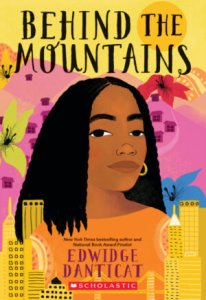 Behind the Mountains by Edwidge Danticat
From the Zinn Education Project: It is election time in Haiti. Bombs are going off in the capital city of Port-au-Prince. Celiane Esperance and her mother escape a near-death experience during a visit from her rural hometown. Consequently Celiane looks at her country with new eyes. But, Celiane gains a fresh resolve to be reunited with her father in New York.
Hurricane Child by Kacen Callender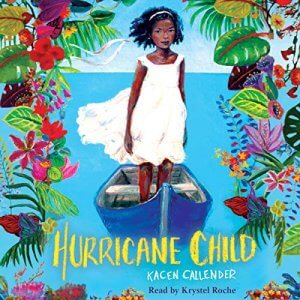 From the ADL: Being born during a hurricane is unlucky. Twelve-year-old Caroline, who lives on Water Island in the U.S. Virgin Islands, has had her share of bad luck lately. However, when a new student arrives, Caroline believes her luck is turning around. Kalinda soon becomes Caroline's first friend. Together, the two girls must brave their own feelings of friendship—and love.
High
Black Cake: A Novel by Charmaine Wilkerson
From Penguin Random House: In present-day California, Eleanor Bennett's death leaves behind a puzzling inheritance for her two children, Byron and Benny: a black cake. It (the black cake) is from a family recipe with a long history. a voice recording. In a voice recording she left to her kids, Eleanor shares a story about a young swimmer who escapes her island home.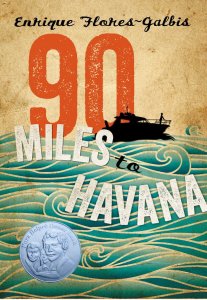 90 Miles to Havana by Enrique Flores-Galbis
From Macmillan Publishers: Julian's parents make the heartbreaking decision to send him and his two brothers away from Cuba to Miami via the Pedro Pan operation Consequently, the boys are thrust into a new world. A world where bullies run rampant and it is not always clear how best to protect themselves.
Adult
The Girl with the Hazel Eyes by Callie Browning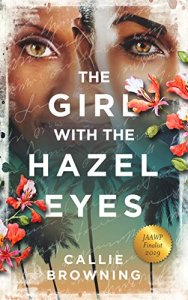 From Amazon: Susan Taylor was exiled from Barbados for her famous whistle-blowing novel, The Unspeakable Truth. Almost fifty years later, she contacts a young writer named Lia Davis to pen her biography. As Lia starts to unravel the reclusive author's life, she realizes that some things just don't add up. Susan has been hiding a massive secret for decades and Lia is determined to find out what it is.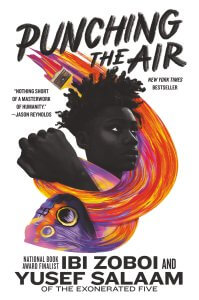 Punching the Air by Ibi Zoboi
From Goodreads: Amal Shahid is an artist and a poet. However, people in his diverse art school view Amal as disruptive and unmotivated. Then one fateful night, an altercation in a gentrifying neighborhood escalates into tragedy. Suddenly, at just sixteen years old, Amal's bright future is upended: he is convicted of a crime he did not commit. As a result, despair and rage fill his heart. Amal turns to the refuge of his words, his art.
Do you have a favorite tale to read during Caribbean American Heritage Month? Send them to moments@achievementfirst.org!  We will add them to a future list! For more book recommendations and stories, check out our blog!