April is National Arab American Heritage Month (NAAHM)! According to the Arab American Institute, an estimated 3.7 million Americans trace their roots to an Arab country. Throughout these thirty days (and beyond) we celebrate the rich and immense contributions of the Arab and Arab American community.
In schools and classrooms, NAAHM is an excellent time to explore history and culture through books! We compiled a booklist of stories by (and about) Arab Americans for all ages. Celebrate National Arab American Heritage Month with us and add these tales to your storytime!
Elementary
The Arabic Quilt by Aya Khalil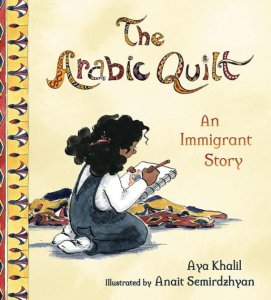 From Barnes and Noble: Kanzi's family moved from Egypt to America. On her first day in a new school, she just wants to fit in. Maybe that's why she forgets to take the kofta sandwich her mother made for her. The plan backfires when Mama shows up at school with the sandwich. This authentic story includes a glossary of Arabic words and a presentation of Arabic letters with their phonetic English equivalents.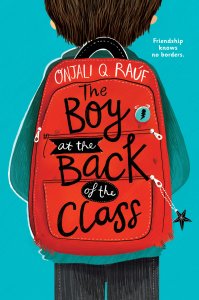 The Boy at the Back of the Class by Onjali Q. Raúf
From GoodReads: The Boy at the Back of the Class offers a child's perspective on the refugee crisis. It also highlights the importance of friendship and kindness in a world that doesn't always make sense.

Yasmin in Charge by Saadia Farqui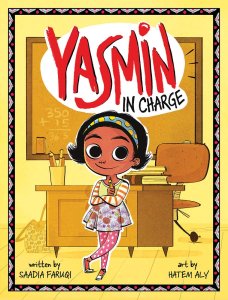 From Amazon: Yasmin takes charge of some sticky situations! Yasmin faces challenges head-on with creativity and quick thinking in this collection of four stories. Whether she's creating a new recipe or finding a way to rescue a stuck toy for a little friend, a clever solution to any problem is just around the corner!
Middle
Once Upon an Eid edited by S.K. Ali and Aisha Saeed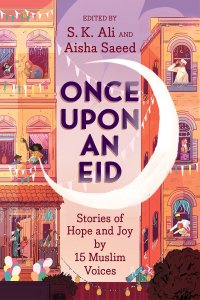 From GoodReads: Once Upon an Eid is a collection of short stories that showcases the most brilliant Muslim voices writing today, all about the most joyful holiday of the year: Eid! Eid: The short, single-syllable word conjures up a variety of feelings and memories for Muslims. Whatever it may be, those who cherish this day of celebration, sum up the holiday in another short and sweet word: joy.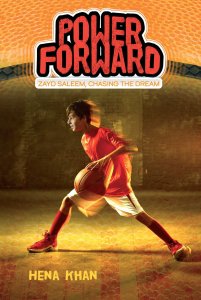 Power Forward: Zayd Saleem, Chasing the Dream by Hena Khan
From Simon and Schuster: Fourth grader Zayd Saleem has some serious hoop dreams. He's not just going to be a professional basketball player. Above all, Zayd wants to be a legend and the first Pakistani-American kid to make it to the NBA. It's his destiny. However, there are a few small things in his way. He blows off his violin lessons to practice. Subsequently, Zayd's parents lay down the ultimate punishment: hang up his high tops and not play basketball anymore.
Tasting the Sky: A Palestinian Childhood by Ibtisam Barakat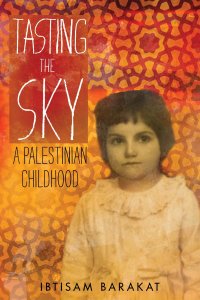 From Macmillan Publishers: In this groundbreaking memoir set in Ramallah during the aftermath of the 1967 Six-Day War, Ibtisam Barakat captures what it is like to be a child whose world is shattered. She stitches together memories of her childhood: fear and confusion as bombs explode near her home and she is separated from her family. This is the beginning of her passionate connection to words. Meanwhile, she finds refuge in language. This allows her to piece together the fragments of her world and find a home with words.
High
A Very Large Expanse of Sea by Tahereh Mafi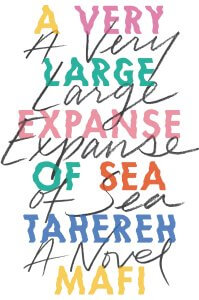 From Harper Collins: It's 2002. It's an extremely turbulent time politically, but especially so for someone like Shirin, a sixteen-year-old Muslim girl who's tired of being stereotyped. So she's built up protective walls and refuses to let anyone close enough to hurt her. Instead, she drowns her frustrations in music and spends her afternoons break-dancing with her brother.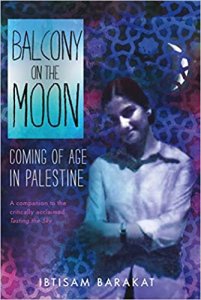 Balcony on the Moon: Coming of Age in Palestine by Ibtisam Barakat
From Barnes and Noble: This memoir about pursuing dreams in the face of adversity chronicles Ibitsam's desire to be a writer and shows how she finds inspiration through writing letters to pen pals and from an adult who encourages her to keep at it. Simultaneously, the most surprising turn of all for Ibtisam happens when her mother decides that she would like to seek out an education, too. Enlightening and at times funny, Balcony on the Moon offers a look at daily life in a politically tumultuous region.
Conditional Citizens by Laila Lalami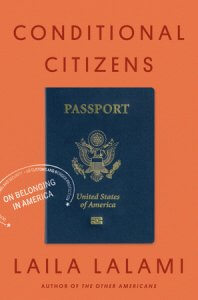 From Penguin Random House: Pulitzer Prize finalist Laila Lalami recounts her unlikely journey from Moroccan immigrant to U.S.citizen. Lalami uses her own story as a starting point for an exploration of the rights, liberties, and protections that are traditionally associated with American citizenship. Most importantly, Lalami illuminates how conditional citizens are all those whom America embraces with one arm and pushes away with the other.
Adult
A Good Country by Laleh Khadivi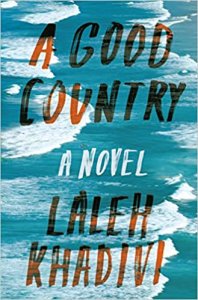 From Amazon: Timely, nuanced, and emotionally forceful, A Good Country is a gorgeous meditation on modern life, religious radicalization, and a young man caught among vastly different worlds. What we are left with at the dramatic end is not an assessment of good or evil, east versus west, but a lingering question that applies to all modern souls: Do we decide how to live, or is our life decided for us?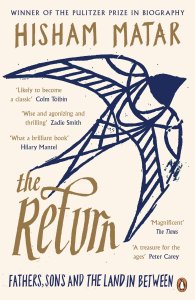 The Return: Fathers, Sons, and the Land in Between by Hisham Matar
From Penguin Random House: When Hisham Matar's was a nineteen-year-old university student in England, his father went missing under mysterious circumstances. Hisham never saw him again. But, he never gave up hope that his father might still be alive. Twenty-two years later, he returned to his native Libya in search of the truth behind his father's disappearance. The Return is the story of what he found there.

What the Eyes Don't See: A Story of Crisis, Resistance, and Hope in an American City by Dr. Mona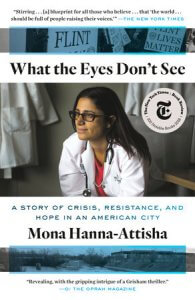 Hanna-Attisha
From GoodReads: Dr. Mona Hanna-Attisha discovered that the children of Flint, Michigan, were exposed to lead in their tap water. Dr. Mona also battled her own government and a brutal backlash to expose that truth to the world. At the center of the story is Dr. Mona herself–an immigrant, doctor, scientist, and mother whose family's activist roots inspired her pursuit of justice.
Do you have a favorite tale to read during National Arab American Heritage Month? Send them to moments@achievementfirst.org and we'll add them to a future list! For more book recommendations and stories, check out our blog!