Juneteenth commemorates the day the last remaining enslaved people in the United States were set free on June 19, 1863. It's an important date in American and Black history, so we want to celebrate Juneteenth this year by sharing a reading list with our students, families, and AF community so we can all learn more about the meaning, story, and importance of this holiday.
Do you have a Juneteenth reading list or book that you'd like to share with us? Email your recommendations to moments@achievementfirst.org.
For our elementary school readers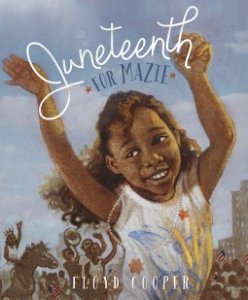 Juneteenth for Mazie by Floyd Cooper
From Goodreads: Mazie is ready to celebrate liberty. She is ready to celebrate freedom. She is ready to celebrate a great day in American history — the day her ancestors were no longer enslaved. Mazie remembers the struggles and the triumph, as she gets ready to celebrate Juneteenth.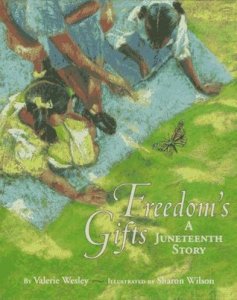 Freedom's Gifts: A Juneteenth Story by Valerie Wesley
From Goodreads: Juneteenth — the day those enslaved in Texas found out they had been freed, two years after Abraham Lincoln issued the Emancipation Proclamation — is June's favorite holiday. This year, though, her cousin Lillie will be there for the Juneteenth picnic. Lillie is used to celebrating the Fourth of July, like everyone else, and has no interest in Southern traditions. But Aunt Marshall, the girls' great-great-aunt, knows the significance of Juneteenth — she was about June's age on June 19th, 1865, when the celebration began in Texas — and she just may be able to convince Lillie that Juneteenth is a part of her heritage, and the first of many of freedom's gifts.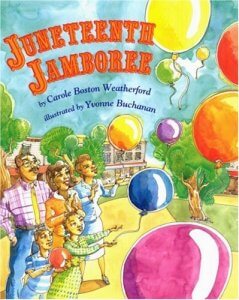 Juneteenth Jamboree by Carole Boston Weatherford
From Publisher's Weekly: Cassandra, newly moved to Texas, doesn't know about the holiday-her parents and other relatives are cooking, dancing and dressing up a storm, all the while telling her to expect a surprise. She is duly astonished by the rousing Juneteenth celebration, with its shows, parade, crafts and cheerful spectators.
For our middle and high school readers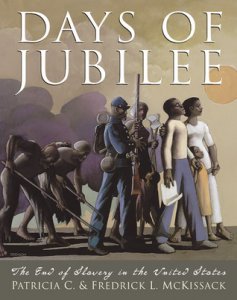 Days of Jubilee: The End of Slavery in the United States by Patricia C. McKissack, Fredrick L. McKissack
From Goodreads: DAYS OF JUBILEE chronicles the various stages of U.S. emancipation beginning with enslaved people who were freed for their service during the Revolutionary War, to those who were freed by the 13th Amendment to the Constitution. Using enslaved people's narratives, letters, diaries, military orders, and other documents, the McKissacks invite young readers to celebrate the coming freedom and the Days of Jubilee.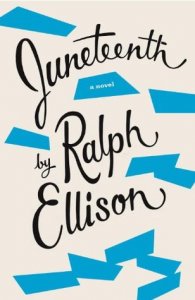 Juneteenth by Ralph  Ellison
Penguin Random House: "In Juneteenth, Ralph Ellison evokes the rhythms of jazz and gospel and ordinary speech to tell a powerful tale of a prodigal son in the twentieth century.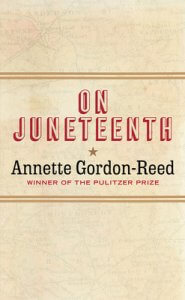 On Juneteenth by Annette Gordon-Reed
From Goodreads: Weaving together American history, dramatic family chronicle, and searing episodes of memoir, Annette Gordon-Reed's On Juneteenth provides a historian's view of the country's long road to Juneteenth, recounting both its origins in Texas and the enormous hardships that African-Americans have endured in the century since, from Reconstruction through Jim Crow and beyond.
For our parent and teacher readers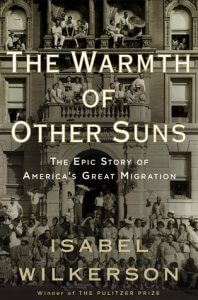 The Warmth of Other Suns: The Epic Story of America's Great Migration
From Kirkus: "The author interviewed more than 1,200 people for this sweeping history, which focuses mainly on the personal stories of three Southern African-Americans who uprooted their lives to move to other parts of America."
Bonus Book!
Did you know current and former AF teachers are publishing a book about Juneteenth?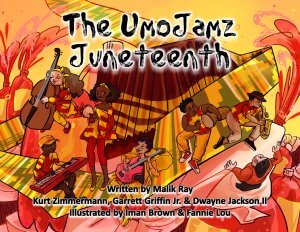 The UmoJamz Juneteenth by Kurt Zimmermann, Garrett Griffin Jr. & Dwayne Jackson II; Illustrated by Iman Brown & Fannie Lou
From the authors: Welcome to New Haven! The UmoJamz are busy practicing for their performance at the Thompson's Annual Juneteenth Block Party. DJ, the neighborhood bully, barges in and laughs at their new kente outfits Sammy's mom made them in honor of Juneteenth. Insulted but not dissuaded, the band teaches him about slavery, the birth of cultural traditions rooted in Juneteenth celebrations and the importance of being your best self. Although not an easy conversation, The UmoJamz use their JAM strategies and the strength of each other for social and emotional support. Visit Umojamz.com to read the book and enjoy the Virtual Juneteenth Block Party!