June is Pride Month! Throughout these thirty days (and beyond), join us in uplifting and commemorating Lesbian, Gay, Bisexual, Transgender, Queer, Intersex, and Asexual (LGBTQIA+) voices and stories. This month, we encourage you to honor Pride in ways that feel meaningful to you. Whether that means learning more about the LGBTQIA+ history, practicing active allyship for your communities, or shining a light on LGBTQIA+ characters through reading, you can take many actions to help create a more inclusive society!
Books by and about the LGBTQIA+ community have a place on our shelves in June and every day of the year. There is a multitude of stories that capture the diverse and beautiful experiences of the LGBTQIA+ community.
Elementary
Love is in the Hair by Syrus Marcus Ware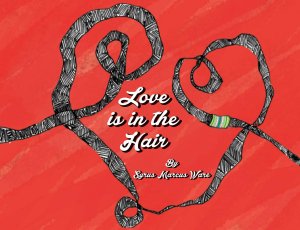 From Bookshop.org: Carter is up in the middle of the night, too excited to sleep. Her baby sister is being born! She asks her Uncle Marcus to tell her stories about the beautiful things in his dreadlocks so she can relax and rest. He tells her about how he met his partner Uncle Jeff and much more.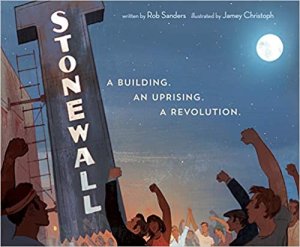 Stonewall: A Building. An Uprising. A Revolution. by Rob Sanders
From Amazon: Movingly narrated by the Stonewall Inn itself, Stonewall: A Building. An Uprising. A Revolution is an empowering civil rights story. This powerful true story will allow young readers to discover the rich and dynamic history of the Stonewall Inn. Furthermore, the book sheds light on its (Stonewall's) role in the LGBTQ+ civil rights movement.
Sylvia and Marsha Start a Revolution! by Joy Michael Ellison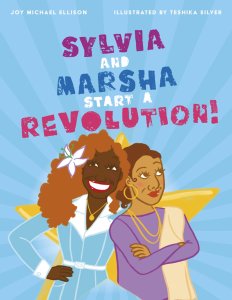 From GoodReads: Sylvia and Marsha are closer than sisters. They are kind and brave and not afraid to speak their truth. This illustrated book introduces children to the story of Sylvia Rivera and Marsha P. Johnson. The two transgender women of color helped kickstart the Stonewall Riots and dedicated their lives to fighting for LGBTQ+ equality.
Middle
The Rise of Kyoshi by F.C. Yee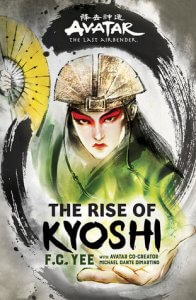 From Amazon: The longest-living Avatar in this beloved world's history, Kyoshi established the brave and respected Kyoshi Warriors. However, she also founded the secretive Dai Li. The first of two novels based on Kyoshi, The Rise of Kyoshi maps her journey from a girl of humble origins to the merciless pursuer of justice.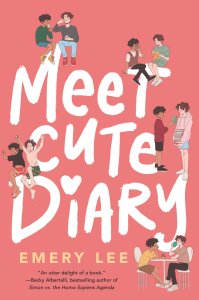 Meet Cute Diary by Emery Lee
From Emery Lee Books: Felix Ever After meets Becky Albertalli in this swoon-worthy, heartfelt rom-com about how a transgender teen's first love challenges his ideas about perfect relationships. When a troll exposes the blog as fiction, Noah's world unravels. Consequently, the only way to save the Diary is to convince everyone that the stories are true, but he doesn't have any proof.
The Pants Project Paperback by Cat Clarke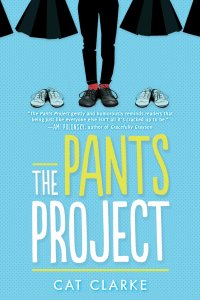 From Barnes and Noble: Liv knows he was always meant to be a boy. But with his new school's terrible dress code, he can't even wear pants. Only skirts. Operation: Pants Project begins! The only way for Liv to get what he wants is to go after it himself. But to Liv, this isn't just a mission to change the policy—it's a mission to change his life. And that's a pretty big deal.
High
Being Jazz by Jazz Jennings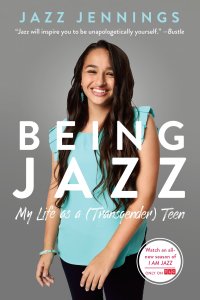 From Penguin Random House: At the age of five, Jazz transitioned to life as a girl, with the support of her parents. A year later, her parents allowed her to share her incredible journey in her first Barbara Walters interview, aired at a time when the public was much less knowledgeable or accepting of the transgender community. This groundbreaking interview was followed over the years by other high-profile interviews, a documentary, the launch of her YouTube channel, a picture book, and her own reality TV series–I Am Jazz–making her one of the most recognizable activists for transgender teens, children, and adults.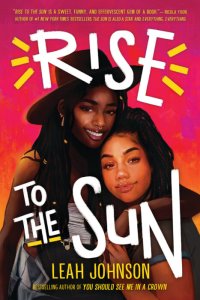 Rise to the Sun by Leah Johnson
From Scholastic: Four days. Two girls. One life-changing music festival. Toni is grieving the loss of her roadie father and needing to figure out where her life will go from here — and she's desperate to get back to loving music. The Farmerland music festival is a chance to find a place where she fits.
Gender Euphoria by Laura Kate Dale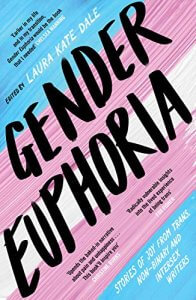 From GoodReads: So often the stories shared by trans people about their transition center on gender dysphoria: a feeling of deep discomfort with their birth-assigned gender, and a powerful catalyst for coming out or transitioning. But for many non-cisgender people, it's gender euphoria that pushes forward their transition: the joy the first time a parent calls them by their new chosen name, the first time they have the confidence to cut their hair short, the first time they truly embrace themself.
Adult
Native Country of the Heart by Cherrie Moraga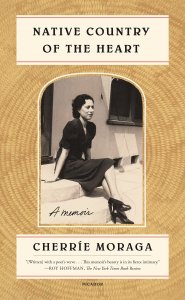 From MacMillan: Native Country of the Heart: A Memoir is, at its core, a mother-daughter story. The mother, Elvira, was hired out as a child, along with her siblings, by their own father to pick cotton in California's Imperial Valley. The daughter, Cherríe Moraga, is a brilliant, pioneering, queer Latina feminist. As a result, the story of these two women, and of their people, is woven together in an intimate memoir of critical reflection and deep personal revelation.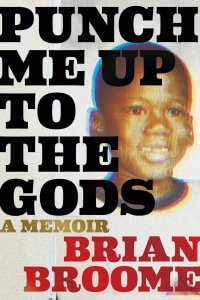 Punch Me Up to the Gods, by Brian Broome
From Amazon: Punch Me Up to the Gods introduces a powerful new talent in Brian Broome, whose early years growing up in Ohio as a dark-skinned Black boy harboring crushes on other boys propel forward this gorgeous, aching, and unforgettable debut. Above all, Brian's recounting of his experiences—in all their cringe-worthy, hilarious, and heartbreaking glory—reveal a perpetual outsider awkwardly squirming to find his way in.
Sister Outsider: Essays and Speeches by Audre Lorde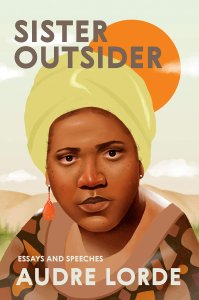 From Penguin Random House: In this charged collection of fifteen essays and speeches, Lorde takes on sexism, racism, ageism, homophobia, and class, and propounds social difference as a vehicle for action and change. Moreover, her prose is incisive, unflinching, and lyrical, reflecting struggle but ultimately offering messages of hope.
Do you have a favorite novel, autobiography, or story to read during Pride Month? Send them to moments@achievementfirst.org. And we will add them to a future list!