Going Further Together: Recognizing AF Leaders for Milestone Years of Service
(Part 1 of 3)
At AF, our people make a difference. Without our dedicated leaders, we would not be able to accomplish our mission to deliver on the promise of equal educational opportunity for all of our students.
Every day, we live the value of "Go Further Together." The AF employees we celebrate below exemplify the strong community and commitment to excellence that has helped us succeed.
As we honor School Leader Appreciation Week, we encourage you to read on and get to know each of our uniquely talented leaders and what their peers have to say as we thank them for their service!
Celebrating 15 Years at AF!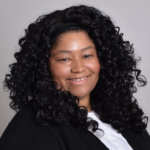 Aja Davis, Principal at AF Providence High School in Rhode Island
I have learned so much from our conversations and from watching you lead and I suspect I am not alone. During your 15 years at AF you've done so much for the network and for the school communities you've been a part of. You stayed through the hard times at Hartford and brought a sense of calm, continuity, and stability. You led a remarkable turnaround at Providence ES. You are founding our first RI HS and figuring out what it looks like to do that in a really different community than we have ever done it before. There are so many things I admire about your leadership and HOW you have done all of these things. You tell stories and build identity in ways that transform team dynamics and build hope and optimism. You model what it looks like to TRULY care about someone as a person, and to push them to do better for kids. You are an amazing parent and person. But what I admire most of all about your leadership is that you are ALWAYS figuring out how to lead through your beliefs and your values. Even when it's hard or you're not sure what to do, or when you are facing resistance or doubt. I admire your courage and your moral clarity. Thank you! – Jesse Balis-Harris, Elementary Chief of Schools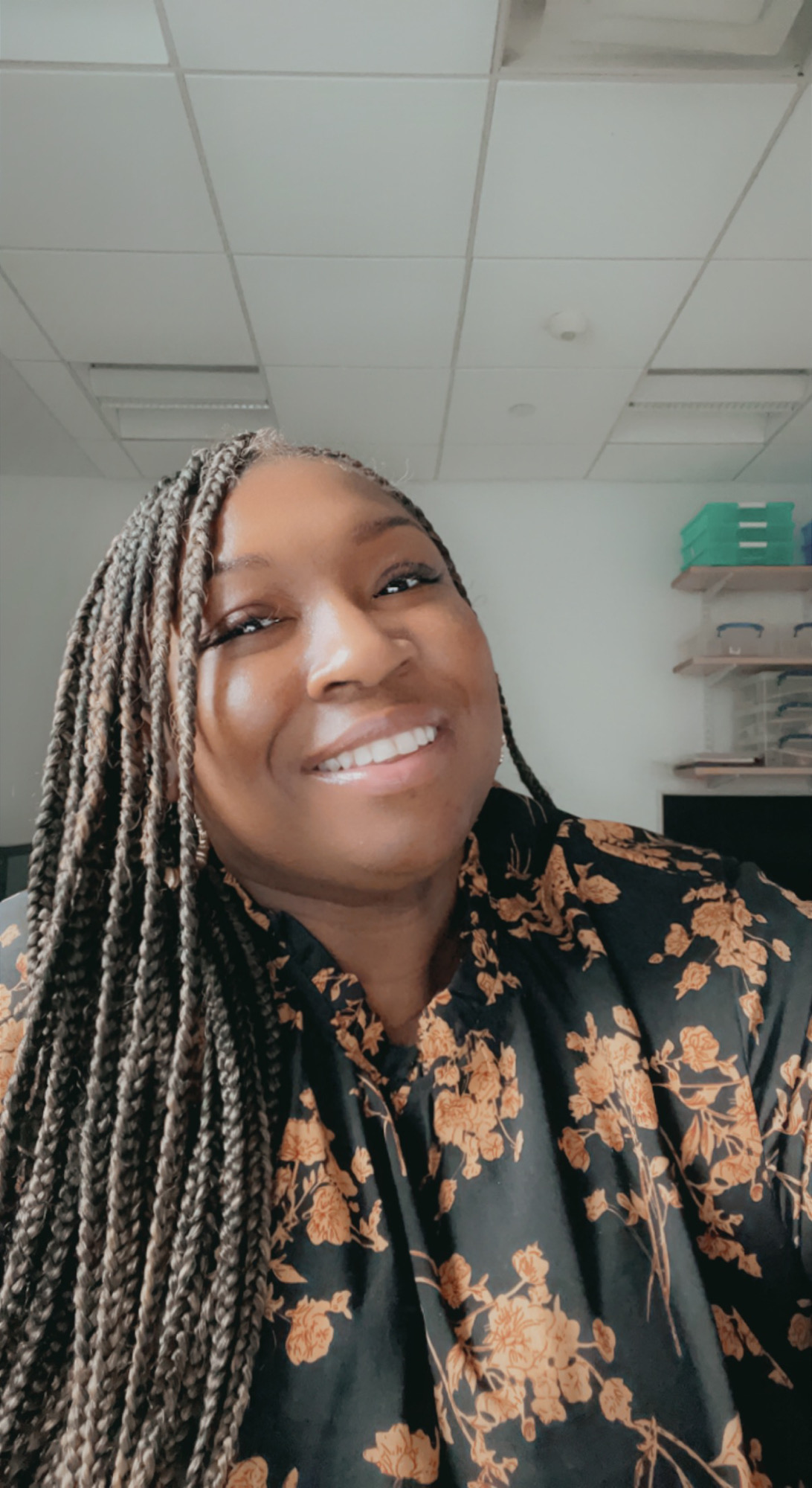 Anika Locklear, Director of School Operations at AF Endeavor Elementary School in New York
Anika – 15 years at AF! Congratulations on reaching this milestone, and thank you for the incredible impact you've had on the kids and families of Crown Heights, Voyager, and Endeavor over the course of the last 15 years. While I didn't have the chance to see you in action as the incredible OC and SSM at Crown Heights, being able to support you directly as you began your tenure as a DSO was a true honor and I'm so grateful that you've continued your leadership journey at Endeavor over the past few years. There are countless attributes that make you a great leader. Your warmth and care truly make others you interact with immediately feel seen and heard. The grit and perseverance you've displayed during times of challenge have allowed your schools to thrive. And your desire to constantly improve as a leader has led you to get stronger in your role, and in turn, run a stronger school. Mostly though, you're a wonderful person who always puts kids and families first. Thank you for all you've done for the Achievement First community, and congratulations on 15 years of service! – Amelia Hanley, Associate Chief, Team School Operations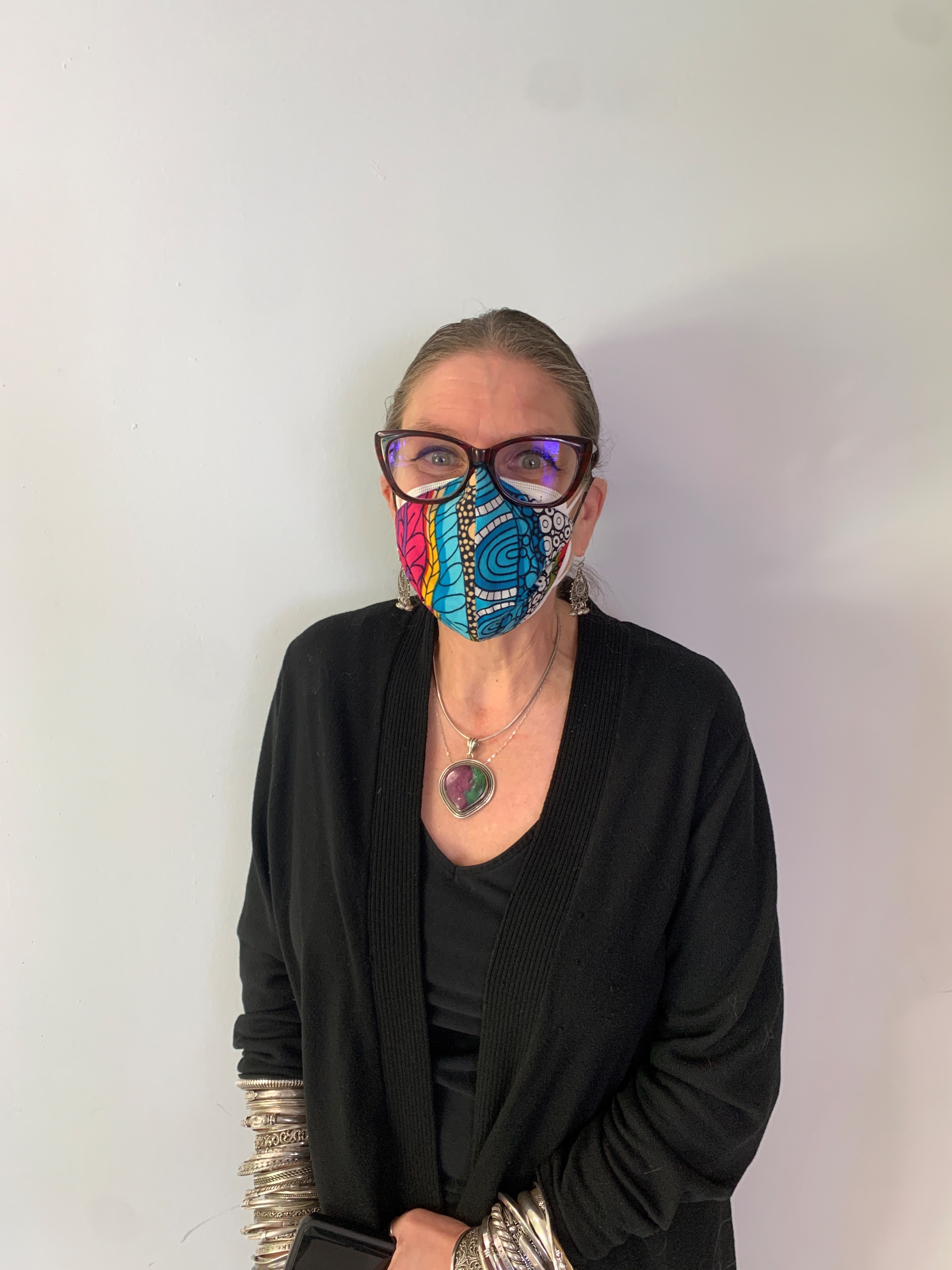 Karin Gould, Director of School Operations at Elm City Middle School in Connecticut
Karin – Congratulations on 15 years of service to Elm City College Preparatory School and the larger Achievement First community! You have been an invaluable resource for your school and colleagues. Throughout your time at AF, you have demonstrated a tireless work ethic, always going above and beyond to make sure that both families and staff have the best experience. Your leadership and expertise are a source of inspiration for us all. It is with great admiration and gratitude that we celebrate your 15 years of service and look forward to many more years of your valuable contributions. – Tsehaia Brown, Associate Chief, Team School Operations
Karin Me Compagna!
Congratulations on your fantastic milestone! You have been pivotal in Elm City history! Thank you for your continued commitment to Elm City and the students' lives you have positively impacted over the years!
I love you!
The Godmother!
Lashell Rountree, Amistad MS Director of School Operations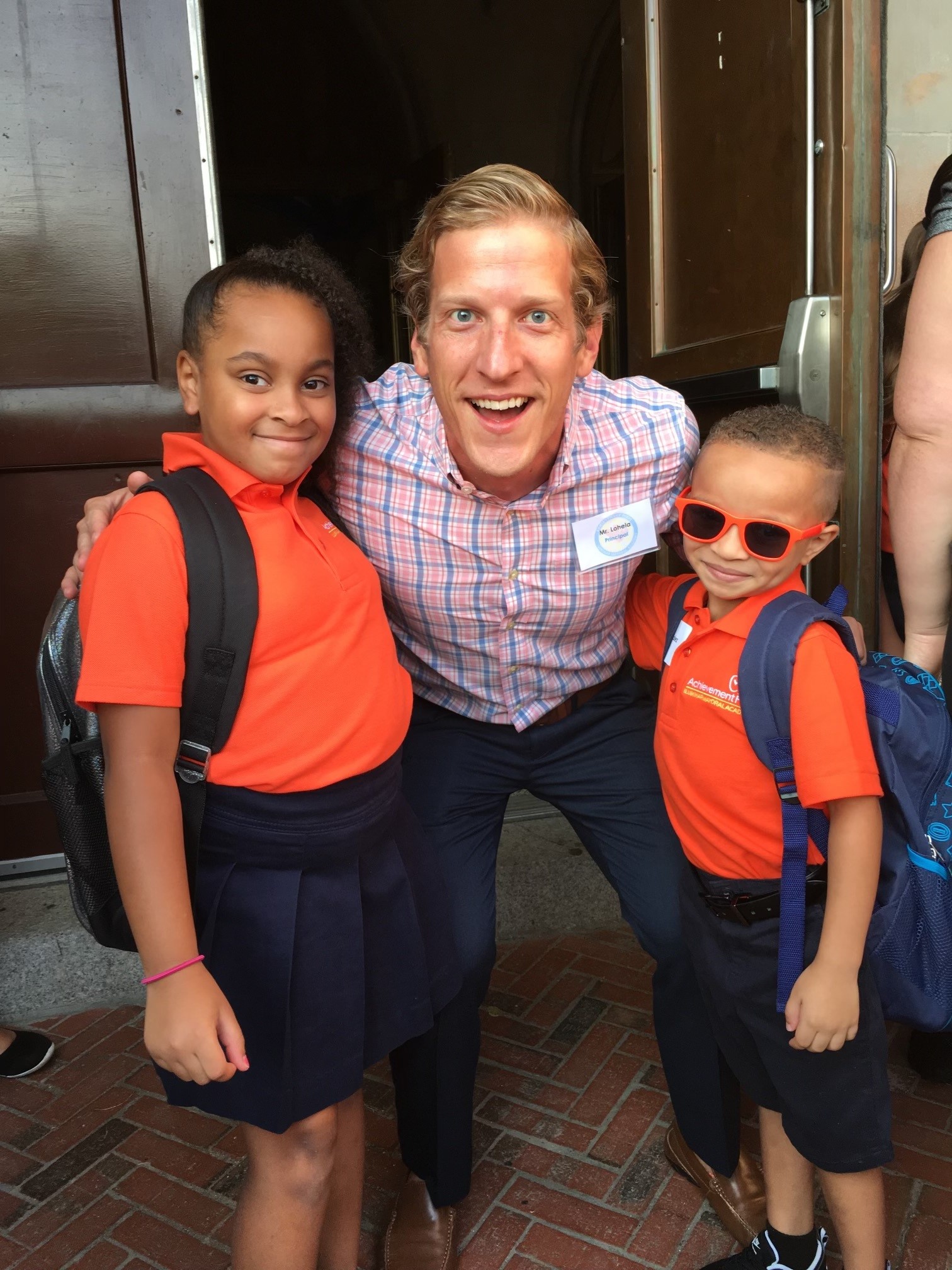 Kevin Lohela, Elementary School Regional Superintendent
THANK YOU! You are such a piece of the fabric of AF. You have done so much in so many different contexts, and at each step along the way you have led from your values and you have brought so much joy to those around you. I met you before I started at AF over 13 years ago, and since that first interaction I've always seen you bring a level of optimism, belief, and care that are unmatched (at least after you've had your coffee). You have proven that extraordinary results for kids can go hand and hand with extraordinary care for adults. You have pioneered so many of the practices that we now take for granted. You have led the growth and expansion of our RI region, and Iluminar has produced so many strong leaders who are doing great work of their own. You are a thoughtful, introspective, and caring leader. You have also modeled what it looks like to be intentional about leading at a high level while also drawing boundaries and holding the space for your family sacred. Thank you for all those things and lots more! – Jesse Balis-Harris, Elementary Chief of Schools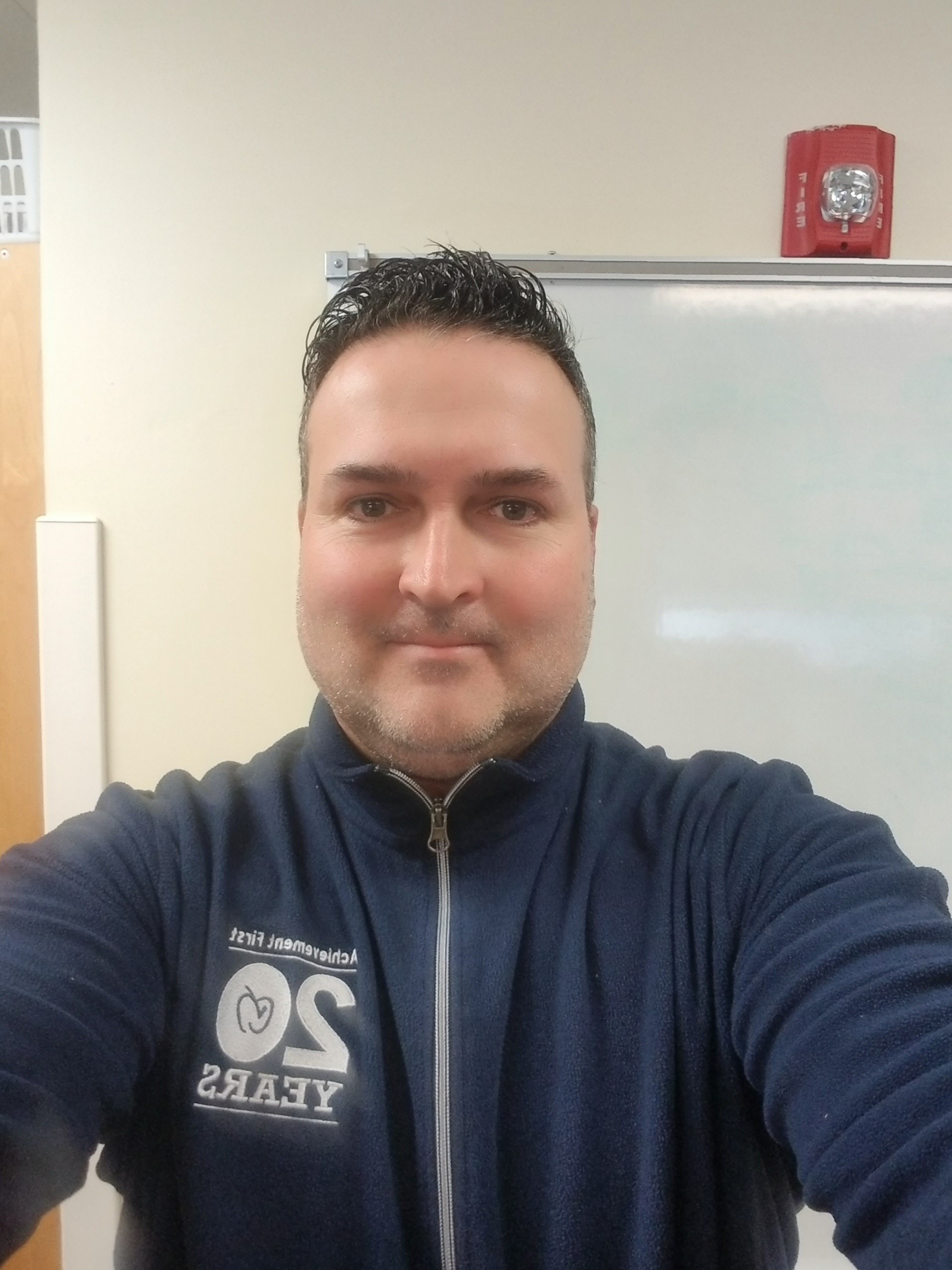 Kevin Sharkey, Dean at Amistad Middle School in Connecticut
Kevin exemplifies the idea that just because our work is important doesn't mean it can't be fun. He brings smiles across the school to students and staff alike with his jokes and with his clear care and concern for people. He is also intent on improving his craft and knowledge, modeling for others how to never stop growing. Kevin-thanks for making school a more joyful and authentic place for people. – Caleb Dolan, Regional Superintendent
Sharkey- you are many things, so I am not sure where to start, but here goes…
A hometown hero in "The Valley,"
An alderman in Derby,
A devoted father to Lil Kev and Ava and a great husband (mostly, haha!) to Diega,
A mentor for generations of AF staff,
Possibly the only leader at AF who went on to co-teach with his former 2nd grade ECCP student,
A comedian,
Someone forever emblazoned in the memories of over a 1000 AF New Haven kids and families…
Can't wait to celebrate your 25th year at AF!!! – Rosie Basile, Amistad MS Principal
Kevin is celebrating 17 years with AF. We missed the opportunity to celebrate his 15 year mark, so we are doing so now!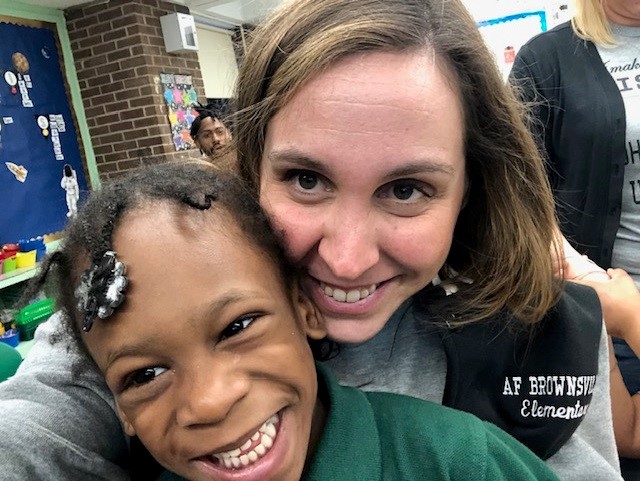 Mallory Bodhuin, Dean at AF Brownsville Elementary School in New York
You have contributed so much to AF over the past 15 years!!! One of the things that I admire most about you is your PASSION. When you don't think something is right or that we are falling short on giving our kids what they deserve, it shows. I especially love it when that passion is about math-there aren't a lot of people who think math is as cool as I do, but I am 100% confident you are one of those people. During your time at AF, you've leaned in to support our kids in so many different ways. From becoming a level 5 teacher at ENY, to your contributions to building out our math curriculum, to moving to Brownsville and driving HUGE growth, to being an early adopter and advocate for our work in CGI and now PHD science, you've constantly made us better. In addition to all of that though, you bring joy and fun into every space you're in. Which matters a ton, because when the work isn't fun it's incredibly hard to sustain and you find ways to make it fun for those around you. THANK YOU! – Jesse Balis-Harris, Elementary Chief of Schools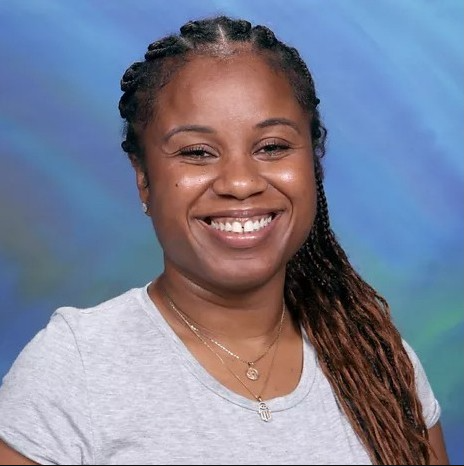 Petrina Hospedales, Director of School Operations at AF Aspire Middle School in New York
It is with both excitement and gratitude that I have the opportunity to thank Petrina Hospedales for her 15 years of service! There are countless ways that Petrina's leadership has impacted our organization and I'll highlight just a few. Petrina is one of a handful of staff at AF that have worked at each academy level, in two of the three states we operate in, working in five operations roles throughout her tenure. As a native of Trinidad and Tobago, she has broken barriers and shattered stereotypes to become an exceptional leader in education. Her presence in our school has shown our students that anything is possible with hard work, determination, and perseverance. Petrina's impact spreads far as she has collaborated with many of her peers and colleagues at other schools. Her unwavering commitment to our students and her resilience in the face of challenges has made her invaluable. Thank you for all that you have done and continue to do in support of the students and families that we serve. Congratulations on this well-deserved milestone! – Tsehaia Brown, Associate Chief, Team School Operations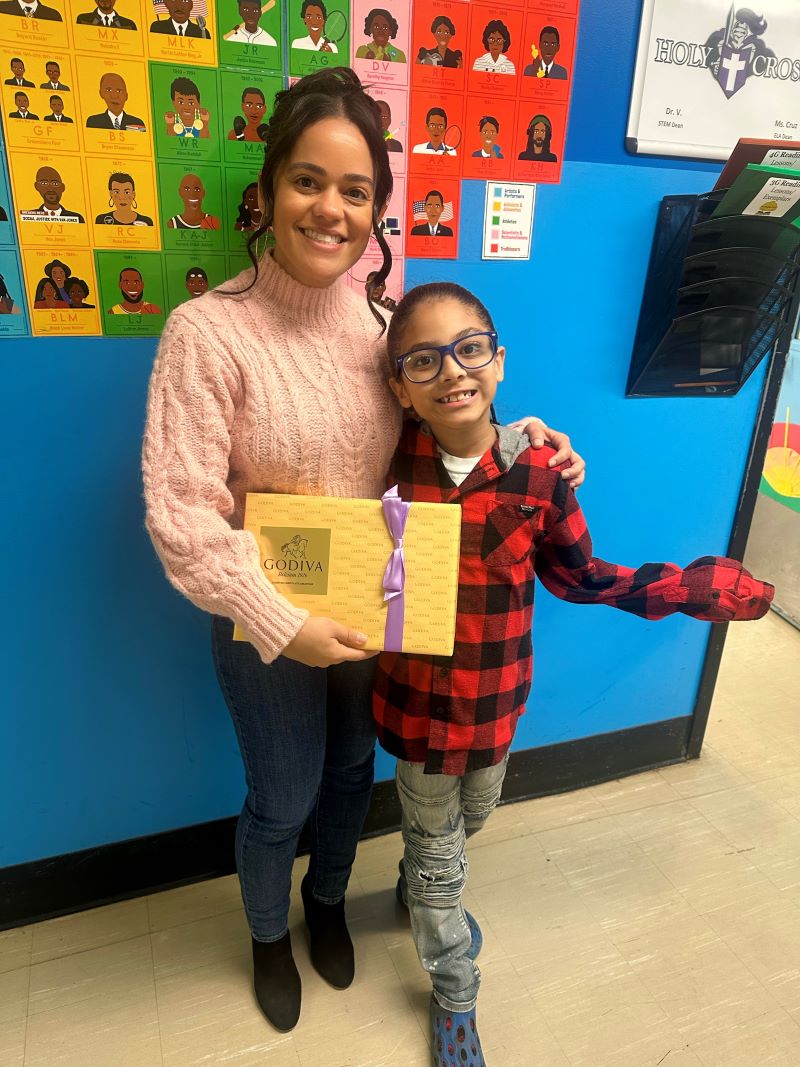 Sueleidy Cruz, Dean at AF Hartford Elementary School in Connecticut
Sue has been literally the rock within the Hartford ES community for fifteen years. FIFTEEN YEARS!!! Just think about that. Truly, her level of dedication and commitment to the Hartford team is unparalleled. Her leadership through 1 ½ decades has impacted all aspects of the school, from student experience to academics to organizational health. She has worn many hats, including Upper School ELA dean and currently Interim Principal. Her calm presence, grace, skill, and deep resilience have been central to the growth and successes of Hartford Elementary and she epitomizes the essence of "servant leadership" – quietly and skillfully rolling up her sleeves and doing whatever it takes to help those she leads succeed! – Kevin Lohela, Regional Superintendent
Stay tuned for parts two and three celebrating AF leaders who have been with the organization for 10 and five years.