Going Further Together: Recognizing AF Leaders for Milestone Years of Service
(Part 2 of 3)
At AF, our people make a difference. Without our dedicated leaders, we would not be able to accomplish our mission to deliver on the promise of equal educational opportunity for all of our students. Every day, we live the
value
of "Go Further Together." The AF employees we celebrate below exemplify the strong community and commitment to excellence that has helped us succeed. As we honor School Leader Appreciation Week, we encourage you to read on and get to know each of our uniquely talented leaders and what their peers have to say as we thank them for their service!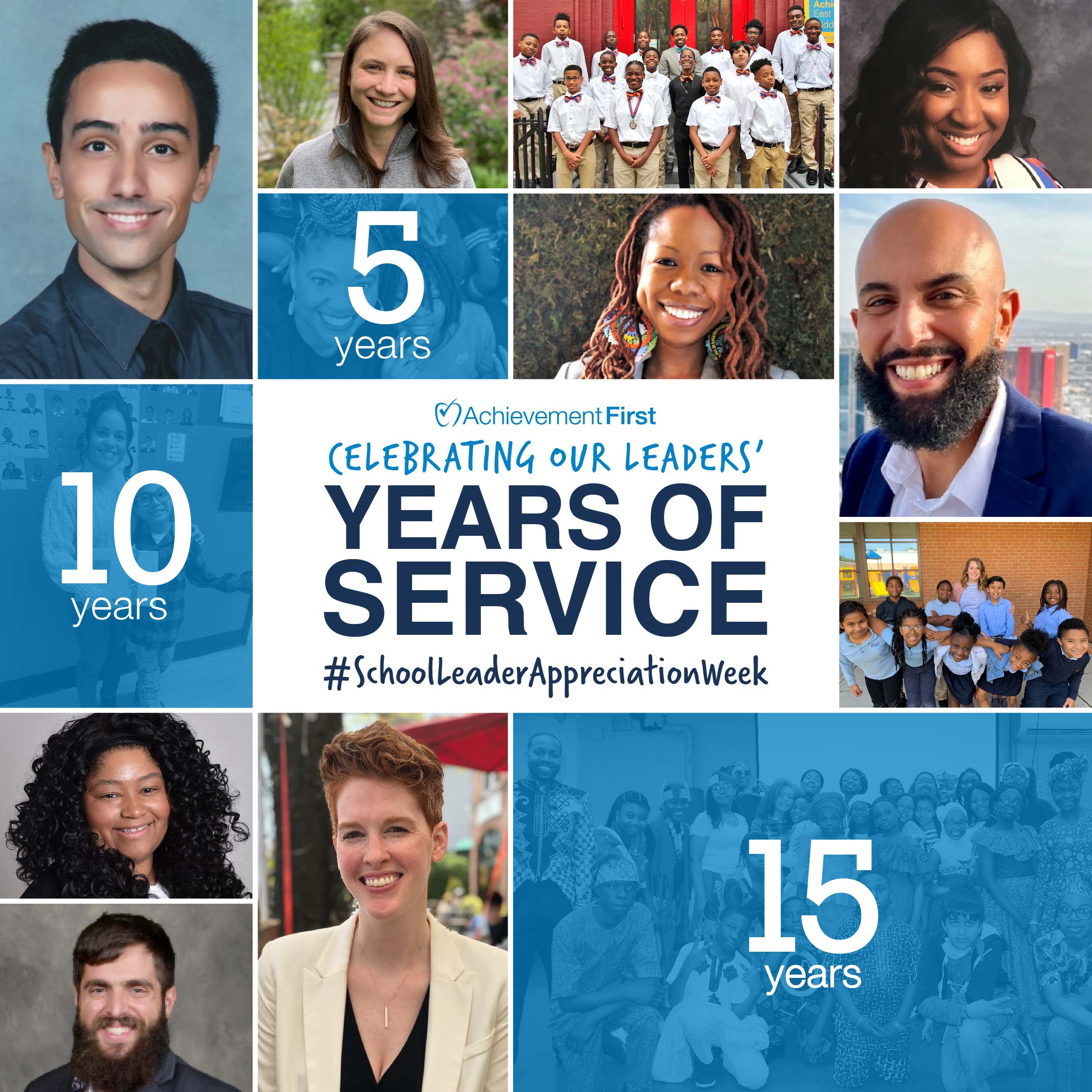 Celebrating 10 years of service!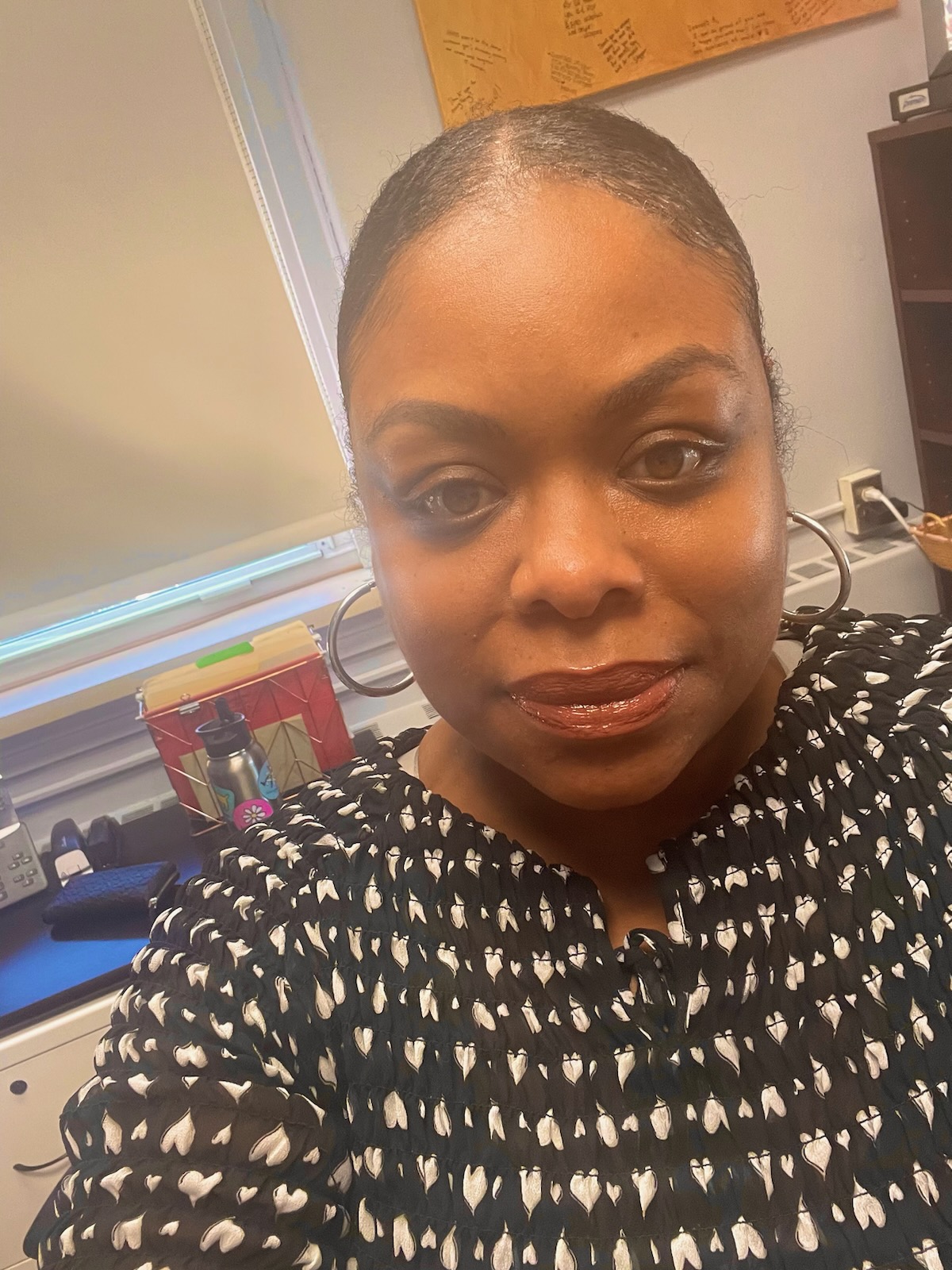 Adrienne Minniefield, Director of School Operations at AF Bridgeport Elementary School
Adrienne is a significant presence, and we are all the better for having her in our lives! Ten years! Wow! You did that! The amount of pride I have daily watching you impact children's lives is insurmountable. I love you with all my heart! - Lashell Rountree, Amistad MS Director of School Operations
Adrienne is celebrating 11 years with AF, but this is our first opportunity to recognize her as a leader.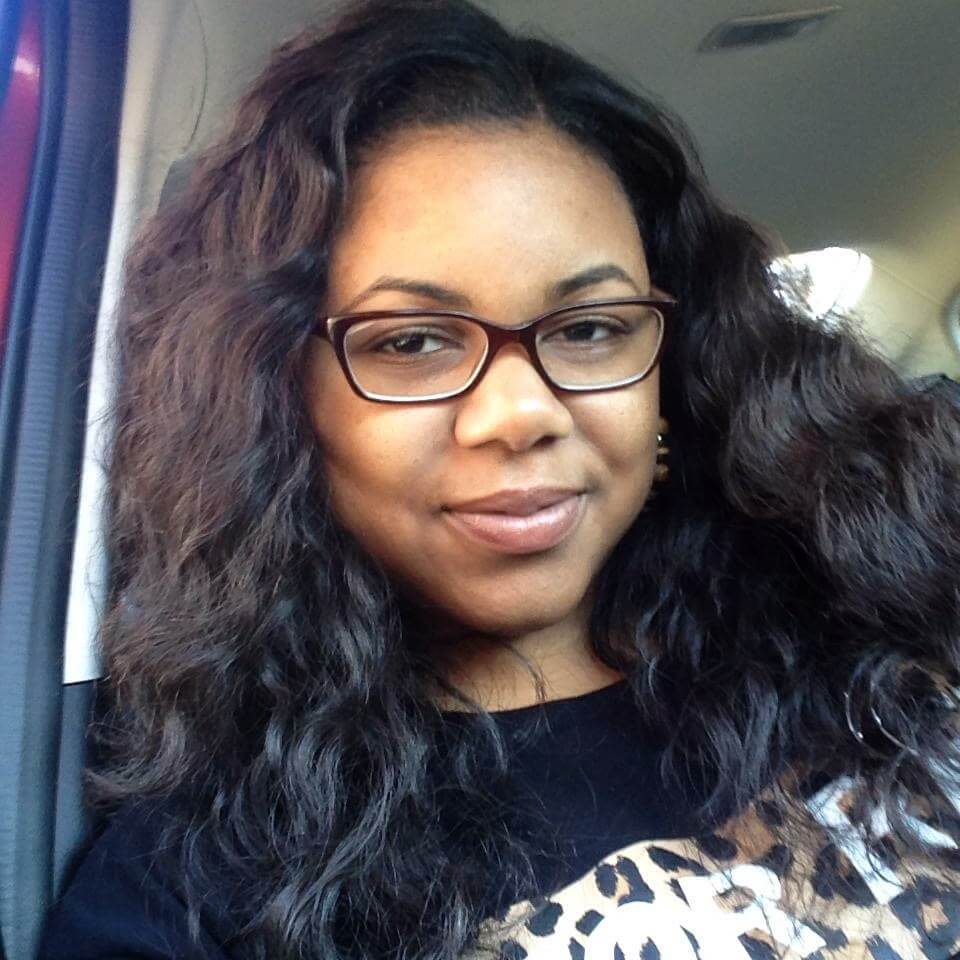 Brittney Graham, Dean at AF Bridgeport Elementary School in Connecticut
Brittney has been an integral part of the Bridgeport Elementary School community for the past 10 years. Being an AF alum herself, Brittney's love and commitment to students and families show her true dedication to AF's mission. She connects with students in such an impactful way, while building tremendous relationships that have seen multiple sibling families enter our doors at age 5 and then eventually transition to Amistad HS. You can find Brittney in hallways laughing with students, on buses resetting expectations, running a REACH circle, or teaching a Guided Reading group. Brittney has done it all from a Behavior Specialist to a Dean of Students, and her roots are strong, not only in our school community, but in Bridgeport at large. Thank you Brittney for all you bring to the work daily and for your commitment to supporting students in various ways. Bridgeport's community is an even more special place because of your presence and service. - Shalia Garnett, AF Bridgeport ES Principal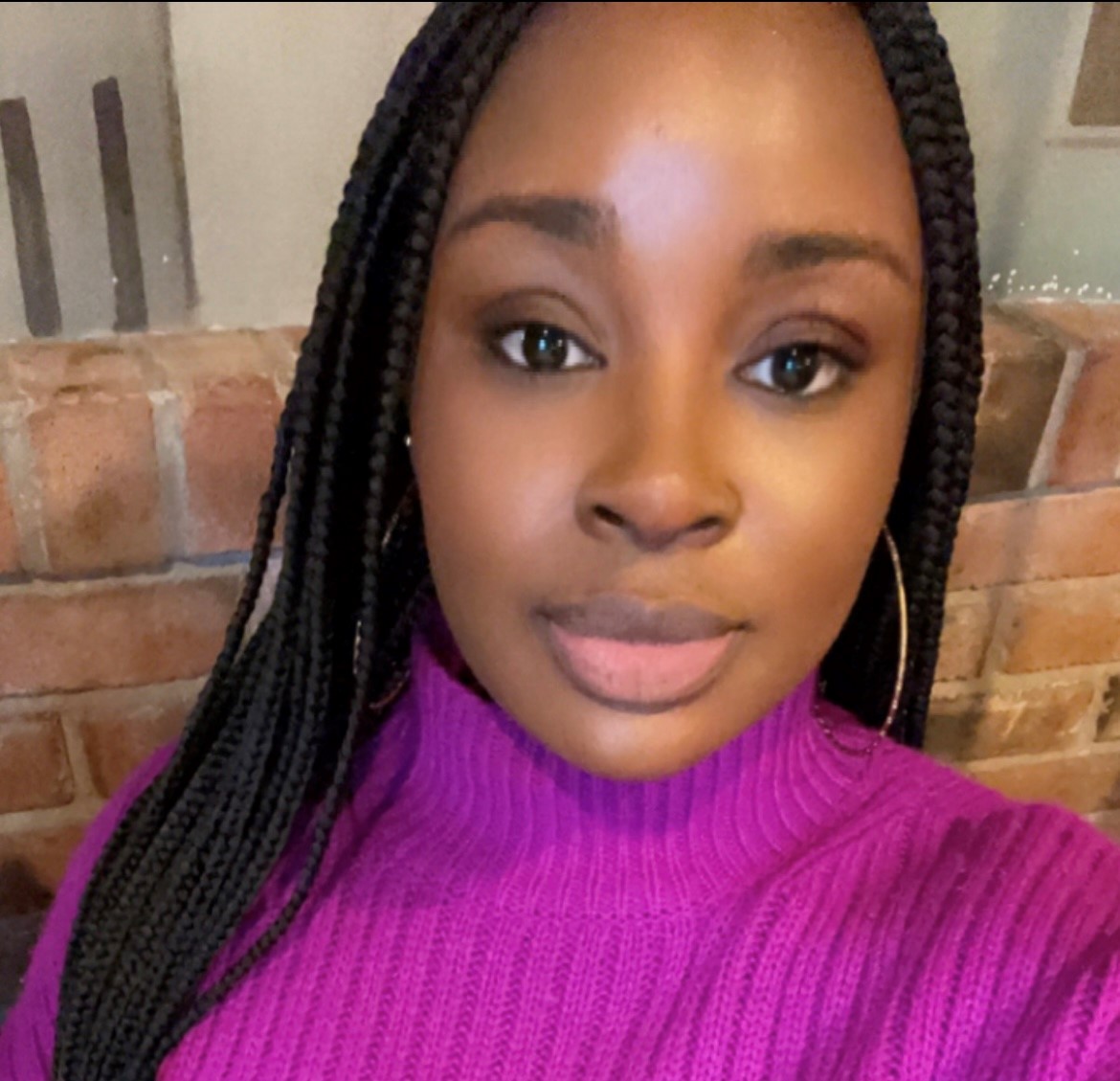 Dekilia Sessoms, Dean at AF Hartford Summit Middle School in Connecticut
Sessoms- Thank you for all that you have done for the AF Hartford Community over the last 11 years! It's been remarkable to witness your journey from paraprofessional to dean. That's Black Girl Magic at its finest! Everything you do, you do with love, care, and a beastliness that is truly unmatched! I mean let's talk about it, because welp this space is for bragging! You've led insane results for kids in Math, led exemplary classroom spaces year over year, and have stepped into the Dean seat with finesse (coaching your team like you were born for this work)! Transparently, I am a fan of your work, and am so inspired by your professional journey. Cheers to you in year 11! There's nothing you can't do! – Raina Simmons, AF Hartford Summit MS Principal
Dekilia is celebrating 11 years with AF, but this is our first opportunity to recognize her as a leader.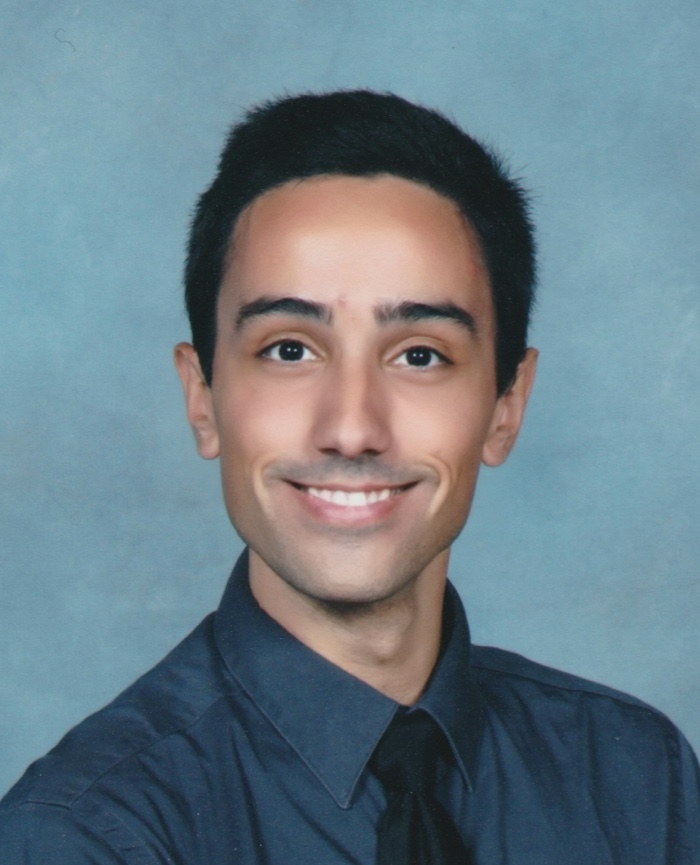 DJ Vandrilla, Dean at AF Hartford Elementary School in Connecticut
There are SO many wonderful things to say about DJ! I have worked with DJ in various capacities and with each, I've admired SO much about him. First and foremost, his dedication of 10 years shows his deep dedication and loyalty to our school. Our school would not be the same without him. Each year, he has shown up with an eagerness to grow and learn! As a teacher, he brought joy with his sense of humor (and still does), challenged kids to think critically about math concepts, and remained one of the most efficient people staff knew. As a leader, he is so organized, adaptable, and incredibly resourceful to the upper school math team. His coachees appreciate his HGTV decked out office, his historical math knowledge, and his willingness to help in absolutely any way he can. Again, he is the comedic relief during the most challenging or serious moments! It's in these moments that we can step back and laugh at the nature of our work. I also continue to be incredibly impressed with the way he handles new tasks/responsibilities with a willingness to learn and strive for excellence; as an example: he oversees and leads one of the MOST important Common Pictures: Dismissal, and has created a system that allows our kids to go home safely each day. Thank you for caring about our kids, our staff, and our school and showing up each day a better you. Congratulations on 10 years of service; I've truly enjoyed working alongside you as my co-dean. You deserve this recognition and more! - Sueleidy Cruz, AF Hartford ES Dean & Interim Principal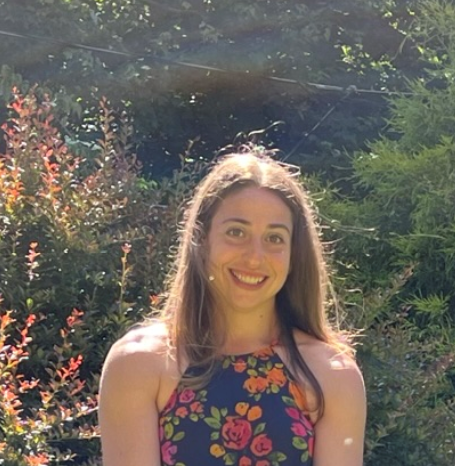 Erica Gordon, Dean at AF Crown Heights Elementary School in New York
Erica! 10 years at AF! That's officially grandma status now! You have done it all at CHES: taught multiple levels, coached, modeled, developed, and the list goes on. You bring a 1 line punch energy to our team and you are our silent thunder! You consistently take on a challenge with grace and at this point, the car runs itself (you are basically a Tesla dean). I have really enjoyed watching your leadership over the last 3 years and the strength it takes on year after year. Crown Heights is more than lucky to have you as a member of this team. Our scholars and our teachers are lucky to have you in leadership. Continue to knock it out (see my boxing references?). We appreciate you 'Creed E'! - Dr. Sadé Johnson, AF Crown Heights ES Principal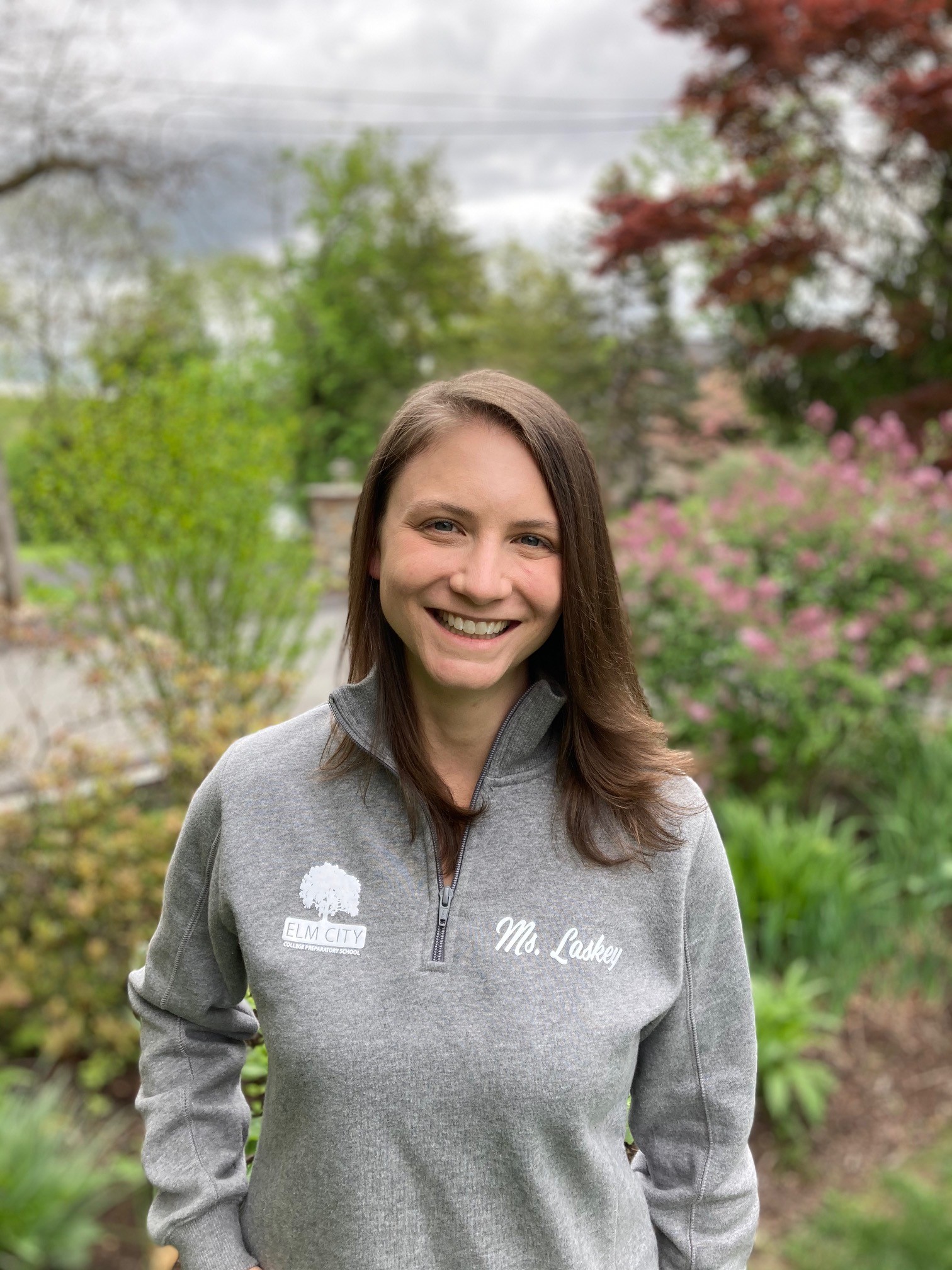 Erin Laskey, Director of School Operations at Elm City Elementary School in Connecticut
Erin – You are the definition of a true leader! When I think of you and your leadership here at Elm City, the first words that come to mind are: Inspiring. Reflective. Flexible. Reliable. Calm. Caring. Driven. and Collaborative. In the short time that I've been lucky enough to work alongside of you (even though I feel like I've known you forever!), it has been and is evident that you are a pillar for this school – you've seen and gone through so many changes, and it has never wavered your commitment to the staff, children, families, and total community. Not only that, but your commitment has majorly contributed to the success of where ECCP is today. This year alone, you've made sure that we've exceeded our 90% attendance goal with 91.08% YTD, ensured we maintain 100% certification compliance, ensured our staff feels safe and happy in the workplace (89% favorable on Org. Health!), successfully set up your ops team to fully function on their own while you were out on parental leave, and prioritized our family experience through consistent collaboration and partnership (87% favorable on our latest Family Pulse!). You continue to grow with Elm City in so many different capacities; professionally and personally ... growing a family while balancing the demands of your job here – and doing them with excellence! You're making Dave, Marty, and Edwyn proud every day! Thank you for being my right hand, my sidekick, my thought partner, my "calm," in my transition here – I would not be able to do this work without you! So proud of you, Erin! Congratulations on your 10 years of service at AF!! Can't wait to celebrate!! - Lauren D'Addario, Elm City ES Principal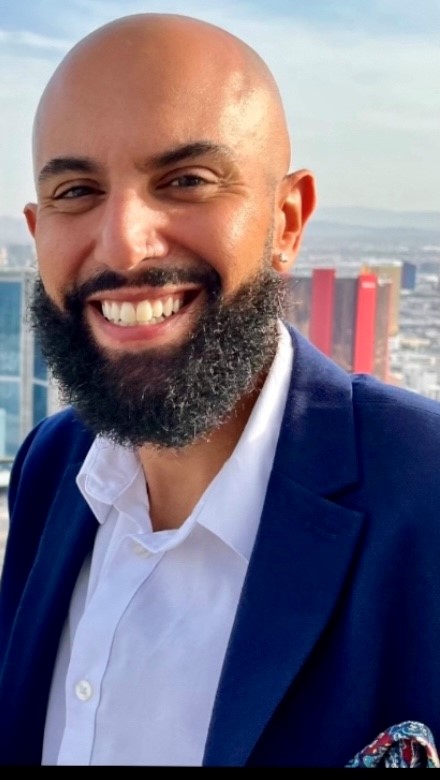 Gio Escudero, Director of Equity and Inclusion on Team Talent
Gio – I am so grateful for your years of service at AF and am so fortunate that we have had the opportunity to closely partner this year. You are so skilled in deeply embedding our Lead for Racial Equity work within our talent development approach, creating affinity spaces where people can be seen and heard, and having direct conversations (pushing and questioning) with leaders across the organization. Thanks to you, we have thoughtfully embedded LRE PD into Principal, Regional Superintendent, and Operating Team professional development. AF is a better organization because of your leadership and thoughtfulness. To close out, I also want to share a special message from De-Lea: "Congratulations on 10 years, Gio!! From the moment you stepped on Brooklyn High's campus, you have been sharing your gifts with AF- and we will be forever grateful! As a passionate and skilled educator you have had a transformational impact on countless students and families. Watching you with our kids at Brooklyn High was truly magical. You expanded your impact as the Dean of College and Career, not only on the students at EBHS, but across our high schools leading change so that our process centered student and family agency and empowerment. Last year you stepped in to support a strong experience for our new principals amidst turnover on the talent team and are capably carrying forward the important work of equity for our organization. You are a gifted and skilled educator, leader, and facilitator and we are so grateful you have chosen to share your gifts with the AF community." Thank you for all the ways you have made and are making AF a better organization. - Christina Braganza, Chief Program Officer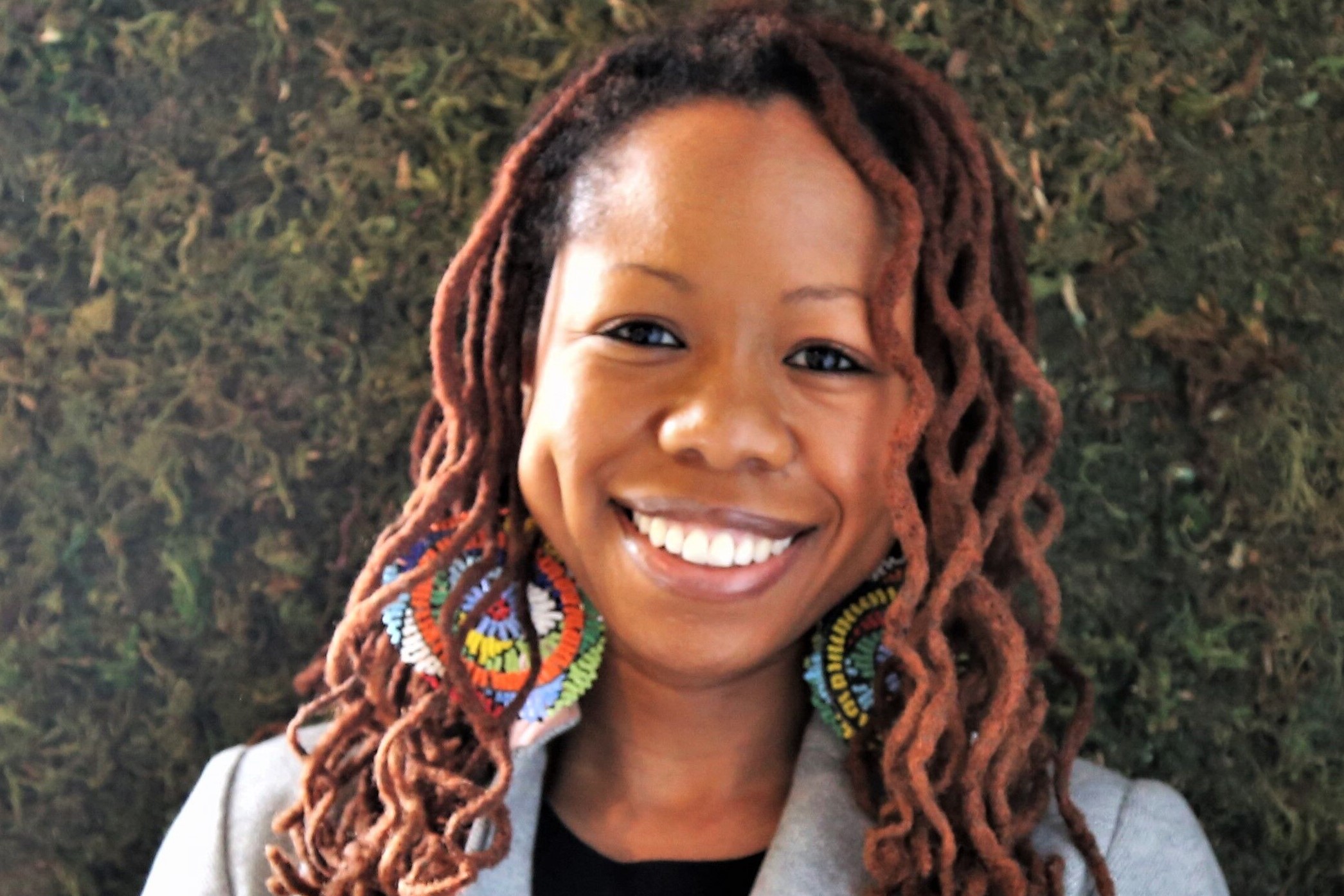 Heather Gayle, Regional Director on Team School Operations
Heather - it has been an honor and a privilege to work so closely with you over the course of the last 10 years, and get to witness the impact you've had on so many at Achievement First. As a values-driven leader, you always center yourself on doing right by kids and families - whether that means meticulously choosing uniform pieces for AF Linden ES's founding years as a DSO  or methodically working with the DSOs in your portfolio to support them in strengthening their school communities as an RDO. You have also poured so much energy and love into developing your people, as is clear from the current DSOs and DIRs who you have previously coached. You're a true team player who is always willing to support others in the AF team and family, is incredibly reflective and strives regularly to improve, and all around is an incredible human being who I feel fortunate to call a friend. Thank you for all you've contributed to AF and for always staying true to your authentic self. Congratulations on your 10 years of service! - Amelia Hanley, Associate Chief, Team School Operations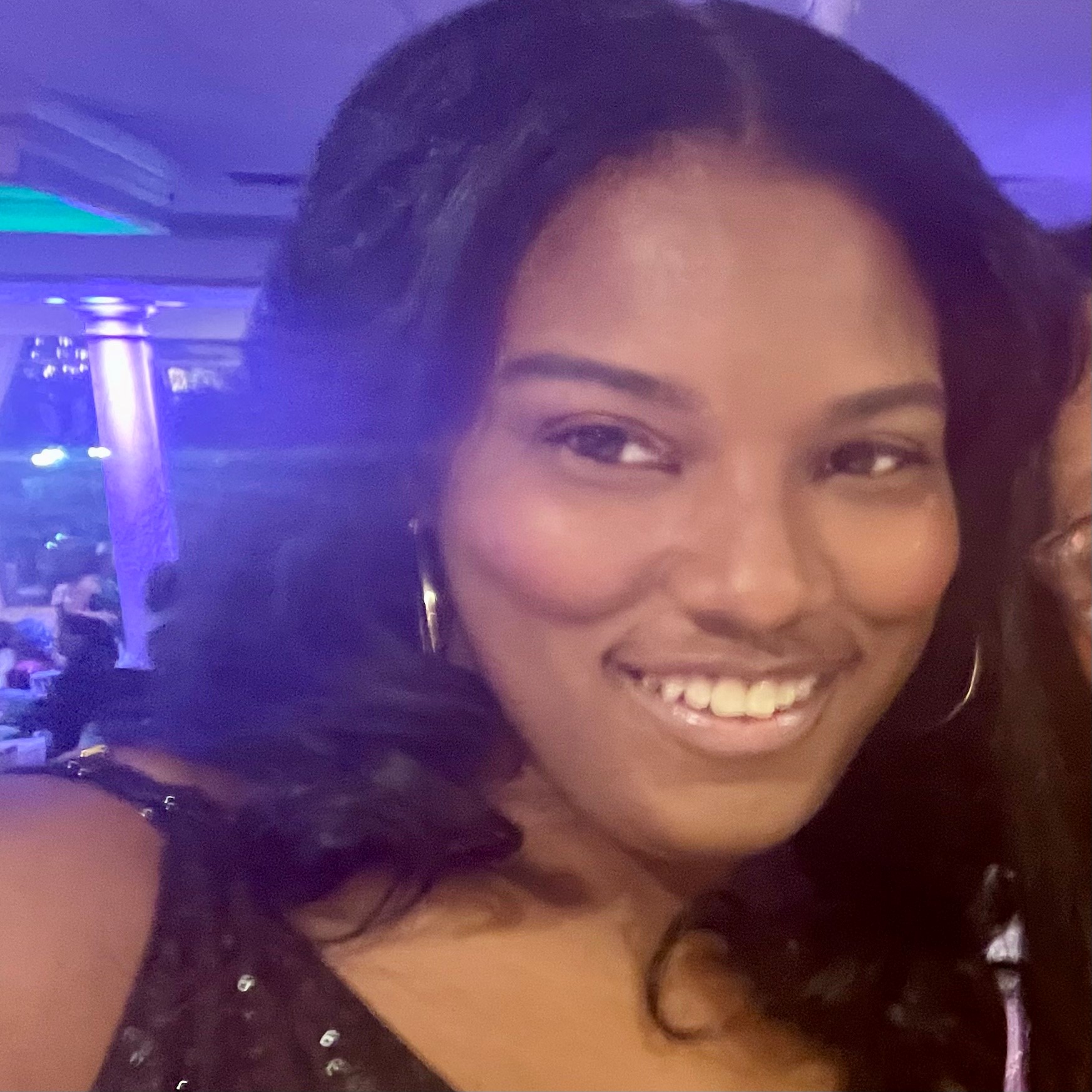 Jessica McDonald, Dean at AF Apollo Elementary School in New York
In baseball, players who can hit for average and power, run fast, and field and throw well, are regarded as "five-tool" players. These players are so valuable because they can impact the team in a variety of ways. Jessica is a five-tool leader. She knows what it takes to set a strong school culture, she has deep content knowledge across grades and subjects, she's a skilled people leader, she's well-versed in the special services world, and she often leans into Ops as well. She doesn't care if something is in her R+R. There is no job that's too small or too big for her if it impacts kids. It's been a privilege to work alongside you for the past ten years. I can't wait to see the impact you'll have in the next ten years. - Noah Hellman, AF Apollo ES Principal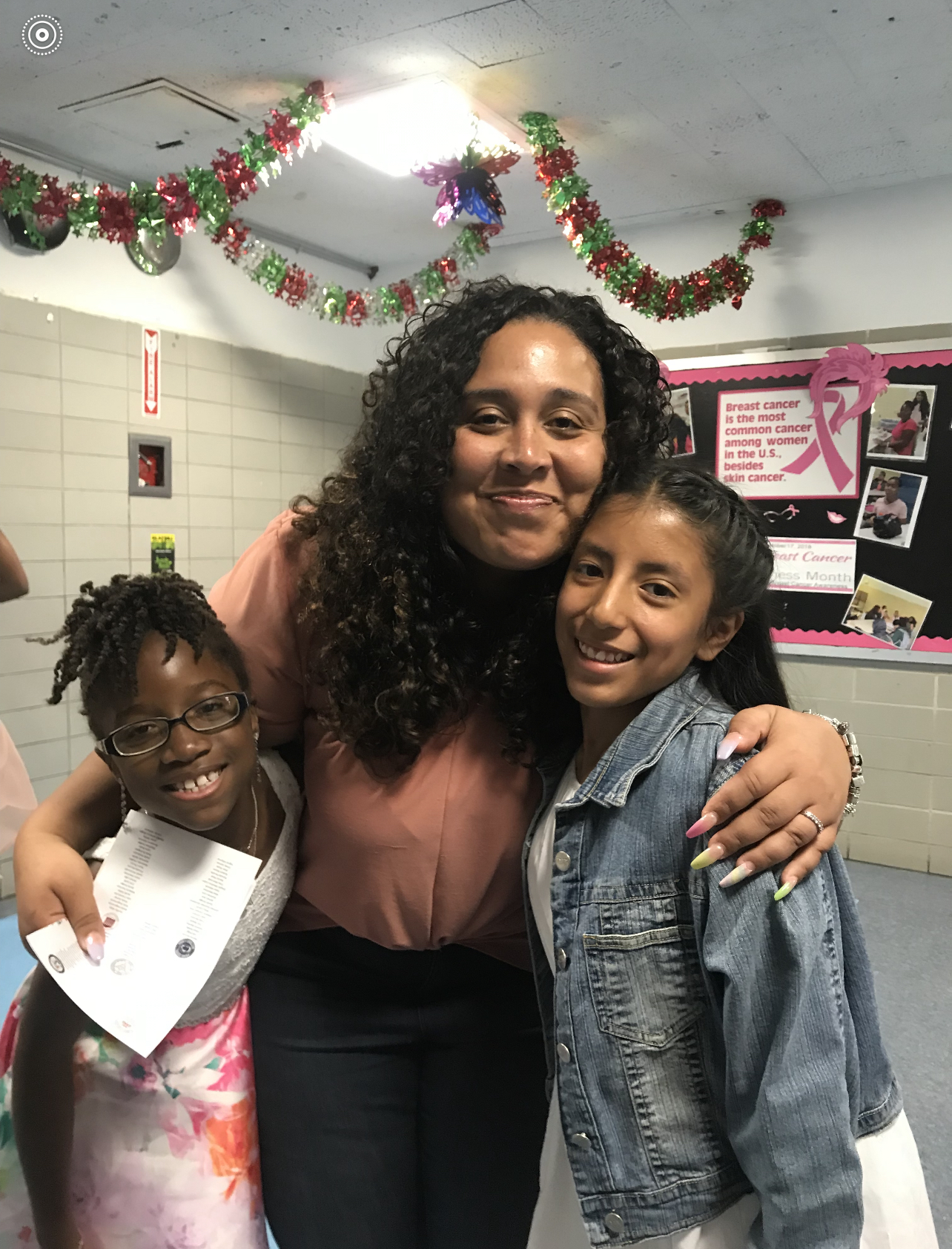 Jessica Thomas, Dean at AF Bushwick Elementary School in New York
Jessica Thomas exemplifies this Sheryl Sandberg quote: "Leadership is about making others better as a result of your presence and making sure that impact lasts in your absence." In ten years at Bushwick Elementary, Jessica has forever impacted our community, our scholars and families, and our team. And that is because Jessica brings a fierce commitment to equity, to reflection, to ownership, to honesty, to achievement, to focus, to empathy, and to care, to every single decision she makes and action she takes. Anyone who spends time with Jessica will leave their time "better and stronger" than when they entered the meeting or conversation. Jessica, I couldn't actually capture the magnitude of the impact you have had on us all. And so, I asked for a little help from only 10 teammates who have learned something from you over the past 10 years. - Courtney Saretzky, AF Bushwick ES Principal and AF Principal Manager
Care Deeply Jessica always keeps it real because she cares so much! She cares about our kids first and every decision she makes is based on how it impacts kids. She knows what our kids are capable of and doesn't tolerate second best because she wants to see them all succeed. Every decision she makes, from replanning lessons, finding the best person to cover a class, coaching, and holding people up to a high bar are all done because she knows that our kids deserve it. – Tanya Kolb
Be a Champion "Every kid needs a champion." Jess is the champion for the kids that don't fit into our boxes. She sees those kids, like REALLY sees who they are, not what we want them to be, and supports them so they can become the champions of their own journeys. -Ellie Davis
Honesty is Key One lesson I've learned from Jess is to "just be honest." Jess' passion for our scholars and her work exudes in everything that she does. That passion is evident in her intentionality with coaching and supporting our teachers to be greater. During any conversation, you are guaranteed to hear her say "I'm just being honest" at least once. That to me is one of her many indicators that she means business, lol! -D'Asia Adger
The Power of Empathy Jess is an amazing teacher, but the biggest lesson that Jess has taught me is the way she is able to show relentless empathy for the people that she works with. She is always ready to work alongside her peers, she considers their perspective and listens first. As a leader it is incredibly hard to be respected by everyone who works for you, but Jess is able to do it because she gets it right when it matters most by balancing empathy, sympathy and compassion for adults around her. -Tiffany Anderson
All In, All the Time From the moment I met Jessica YEARS ago at our first summer PD, I learned what it meant to be a warm, loving teacher who is ALL in. Jessica always shows up to do what is best for kids – keeps it at the center of every decision, thought, and plan. She has taught me how even the smallest adjustments to a lesson can mean the world for our kids. She shows up every day with an infectious smile and strong belief in our kids and our school all in style. I appreciate everything she does and cannot wait to keep learning from her. -Colby Rutherford
Relationships Matter The lesson I learned from Jess is that relationships with people matter. As a teacher, Jess always made her students feel important and always found a way to have a special relationship with each one of her students which made her classroom exude love. As a coach and friend, Jess always listens to understand and believes in the best of others. Jess is such an empath and so good with people which makes her great at her job, important in this community, and one of my cherished friends. -Jenna Bicierro
Look to the Research One thing I learned from Jess is to always ground in research. Yes, a lot of teacher learning is done on the job and through experience, but teacher intuition only goes so far. Plus, there are times when "teacher intuition" can lead you astray! Grounding in research and reading always helps you make sure that your teacher choices are genuinely helping students learn and grow in all ways. I still carry this to this day! Love you, Jess! -Anne Kim
Students First One thing I've learned from Jess is the power of student-centered planning and meaningful differentiation. Regardless of the challenge at hand Jess brings intentionality, persistence, and creativity to meeting the needs of ALL kids. She sees the brilliance of all students and communicates with deep care and belief. -Claudia Martin
Integrity First One lesson I've learned from Jessica is to do everything with integrity. Jessica is someone who pours her whole heart into everything she does – from making sure kids are getting the best possible instruction in the classroom to planning her next adventure - everything is done with integrity! -Fenix Suero
Embrace Challenge(s) One of the many lessons I've learned from Jess is to embrace the complexity of this work in order to get the best outcomes and do what's right. In moments where it may feel easiest to make quick decisions, Jess takes time to think through all perspectives to make sure we're doing best by kids and considering adults. The longer, harder way to solve a problem never deters her if she believes it's best. In times where it may feel most efficient to think big-picture, Jess considers all details, knowing that they all matter. Jess is able to identify needs of the school, of grades, of classes and specific kids all at once, knowing that the needs all matter and all may be different. Our work is challenging and on-going, and Jess digs in with a deep appreciation for the many details, perspectives, nuances and factors at play, making her a stronger educator and leader. -Carla Sato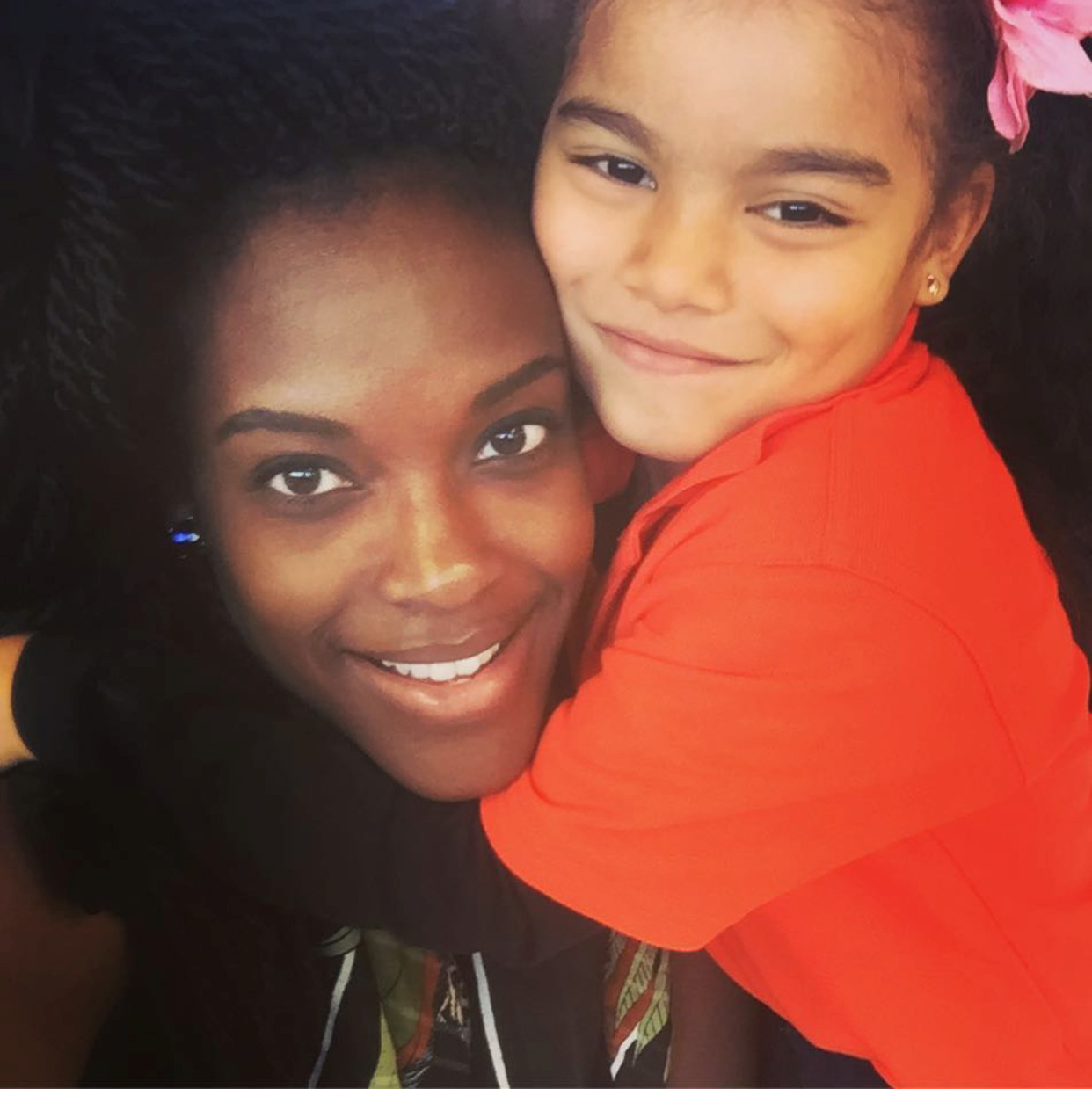 Jordan Hardy, Principal at AF Aspire Elementary School in New York
At every turn Jordan models what it looks like to build an environment that nurtures and pushes adults and children to reach their fullest potential. She gets to know her team. She checks in on others. She demonstrates responsibility, integrity, commitment, ownership, and reflection for those around her. She shows her belief by giving clear, direct feedback that moves people and teams forward. And because of her unwavering belief, Jordan walks towards challenge with an open mind and a clear vision about what is possible. Ten years at AF looks good on you, Jordan Hardy! Your ten years look good on the schools, communities, families, staff, and scholars you have touched in that time, too. The through line is you, Jordan. I hope you feel the love from some of the people who know you best and see all that you have brought to your work for 10 years! Courtney Saretzky, AF Bushwick ES Principal and AF Principal Manager Jumping in headfirst! One of the things I admire most about you is your level of commitment. You don't do anything half-way—you take so much ownership and operate with an incredibly high level of self -reflection. I've learned a lot from you about what it REALLY means to be responsible for something. -Jesse Balis-Harris One in a million! You work tirelessly to inspire your team, scholars and the AF community to show up as their best selves because that is how you've shown up for the past 10 years. Congratulations and I can't wait to see how you inspire the world over the next 10 years! <3 -Jessica McDonald Real integrity stays in place whether the test in adversity or prosperity. You always REMEMBER. When thinking about your team, you remember who we are as people and what we need! -Shane' Ramos Determination is when persistence and perseverance both exist when trying to achieve a goal. You are devoted to the calling and purpose that has been placed in your life. -Arturo Diaz Absolutely amazing at what you do and how you do it. Always slaying all day as a Principal, thought partner, and friend, while bringing the #BlackGirlMagic. Period! -Alicia Harper Not on my watch. When Jordan puts her name on something, you know it's going to be great. She takes pride in her work and doesn't accept anything less than excellence. This mindset has had a huge impact on kids and adults over her ten years at AF. Thank you for everything you do. -Noah Hellman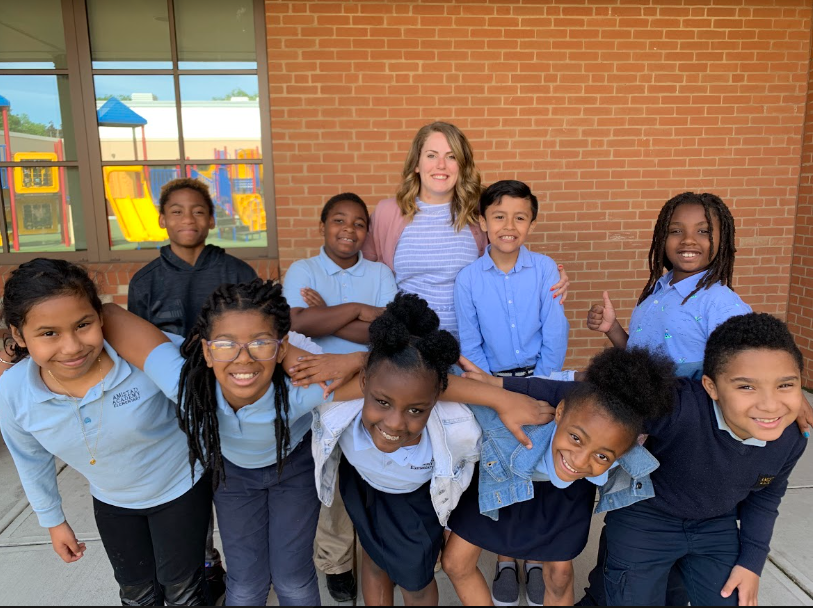 Julia Cricchi, Dean at Elm City Elementary School in Connecticut
You've made your mark across New Haven with your leadership over the years. Starting at Amistad Elementary where you led incredible work to now, here at Elm City, leading incredible changes that are making a positive impact on our total community. When I think of your leadership, I think of the mindset, "All means all." All means all for our kids. All means all for the work that you do. Literally. You ensure everything that you do, you do with excellence (down to the required font and format on your PowerPoints and email blasts). Even with the many hats that you wear this year, you have never lowered your bar in your role. In the short time that I've worked with you, you have made major changes to our ELA program to meet the needs of our kids and invest in our staff, ensure we are at 100% compliance so that all kids are getting what they need, continue to lead the K team who has the strongest Org. Health Data in the school (at 98% favorable!), and so much more. Your level of commitment to Elm City does not go unseen and is unmatched. You care so much about our staff, all learners, and making sure you have strong connections with our families, community, and district partners. You make sure you are consistently available for kids throughout the day to make sure their days here are "good." Thank you for welcoming me with open arms and challenging my leadership in the best way. I look forward to continuing to work, learn, and grow alongside you! I'm going to close out with your favorite "Yeanism": "I could easily be the boss of you." So proud of you, Julia! Congratulations on 10 years at AF! Can't wait to celebrate! - Lauren D'Addario, Elm City ES Principal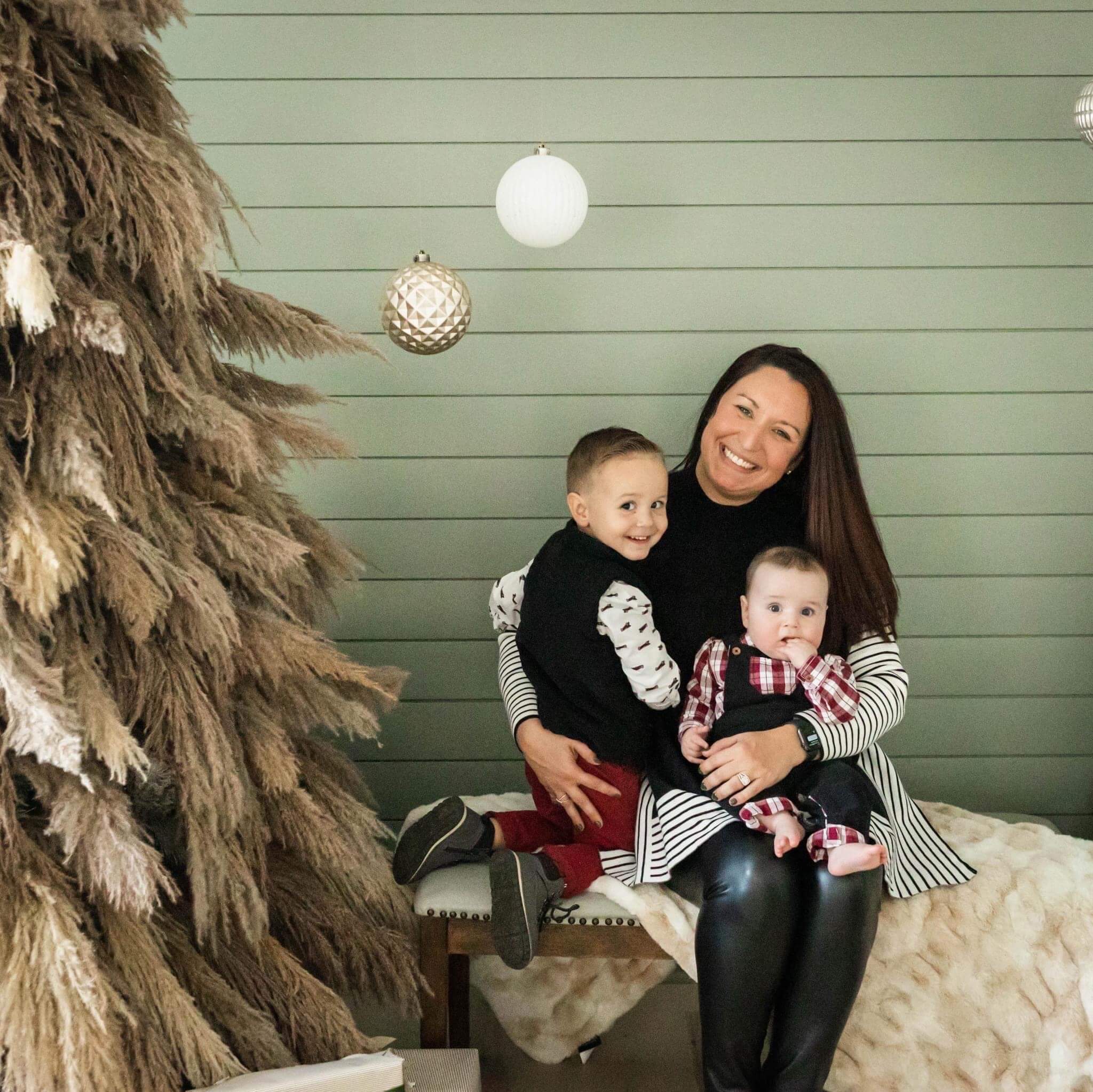 Katherine Gallagher, Dean at Amistad Elementary School in Connecticut
Kat is an AMAZING leader! She understands that being a leader is a COMPREHENSIVE job. She has a vision of what a strong classroom is and understands that for kids to learn and grow, they need to be in classrooms with teachers who LOVE them and who create a sense of community. If there is ever a child who is struggling, Kat immediately jumps in to make sure that the child feels like AAES is his or her home and is feeling absolutely loved by her and their teachers. She's also OBSESSED with math and makes kids fall in love with problem-solving (and making the teachers fall in love with CGI!). Kat is amazing and AAES is so lucky that she calls it home. - Lauren Raimondi, Amistad ES Principal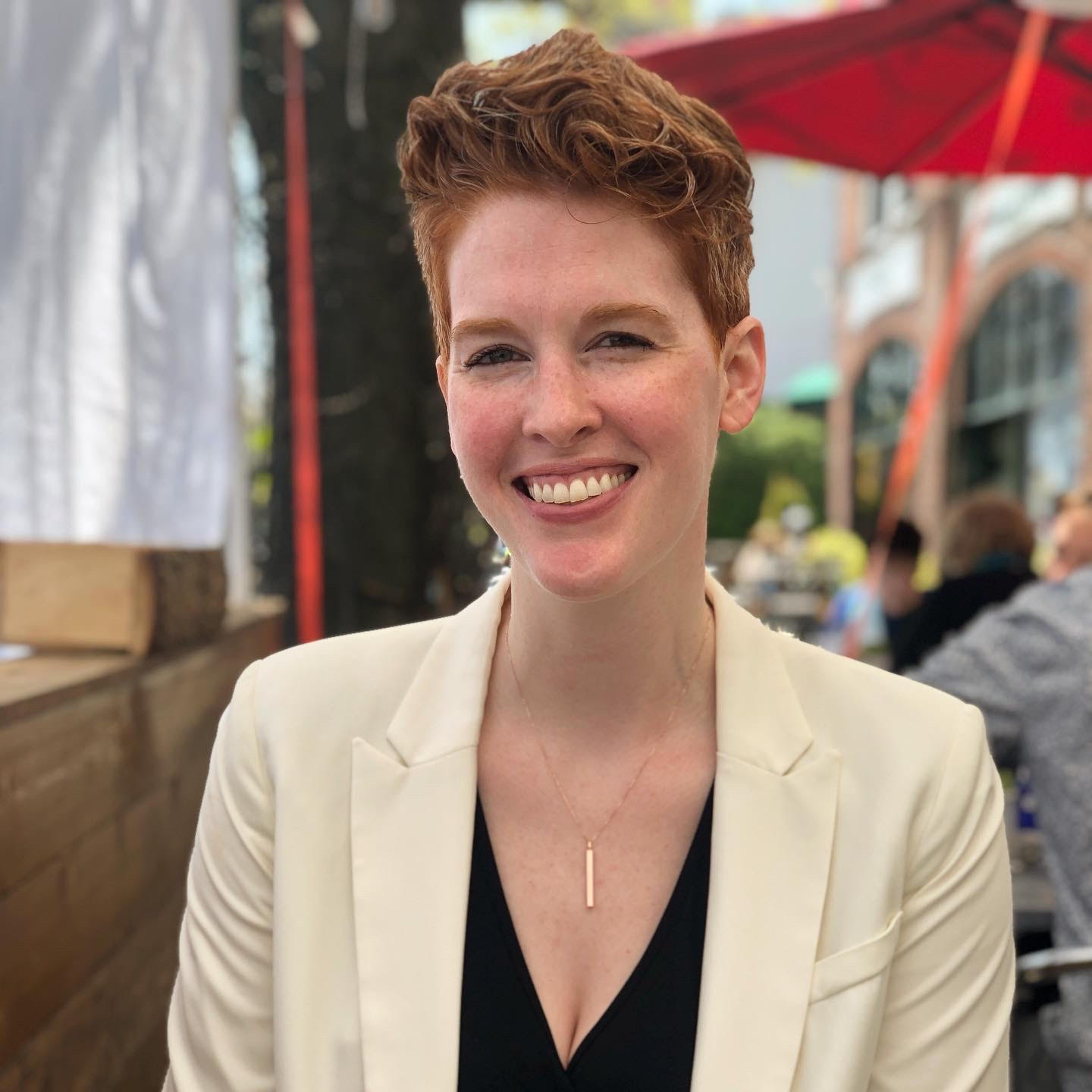 Katie McPollom, Dean at AF University Prep High School in New York
Katie – Happy 10 Years! You seem to have done it all – academic dean, school culture, special services, principal. As a result, your depth and breadth of knowledge is expansive. You constantly center others, including our staff and families. And you center what is best for students. As you focus on staff development and are acutely aware of the needs of others, people deeply trust you, feel supported by you, and grow! Your eye for systems and specific details is strong, and you've helped other members of the leadership team become better leaders as a result. In the midst of all of this – you are kind, empathetic, generous of spirit, mindful, calm, funny….and all around all-star. I am so grateful to know you. And I'm grateful to have you working with us at UP. Cheers to many more years of leading and growing! - Jason Coalter, AF University Prep HS Principal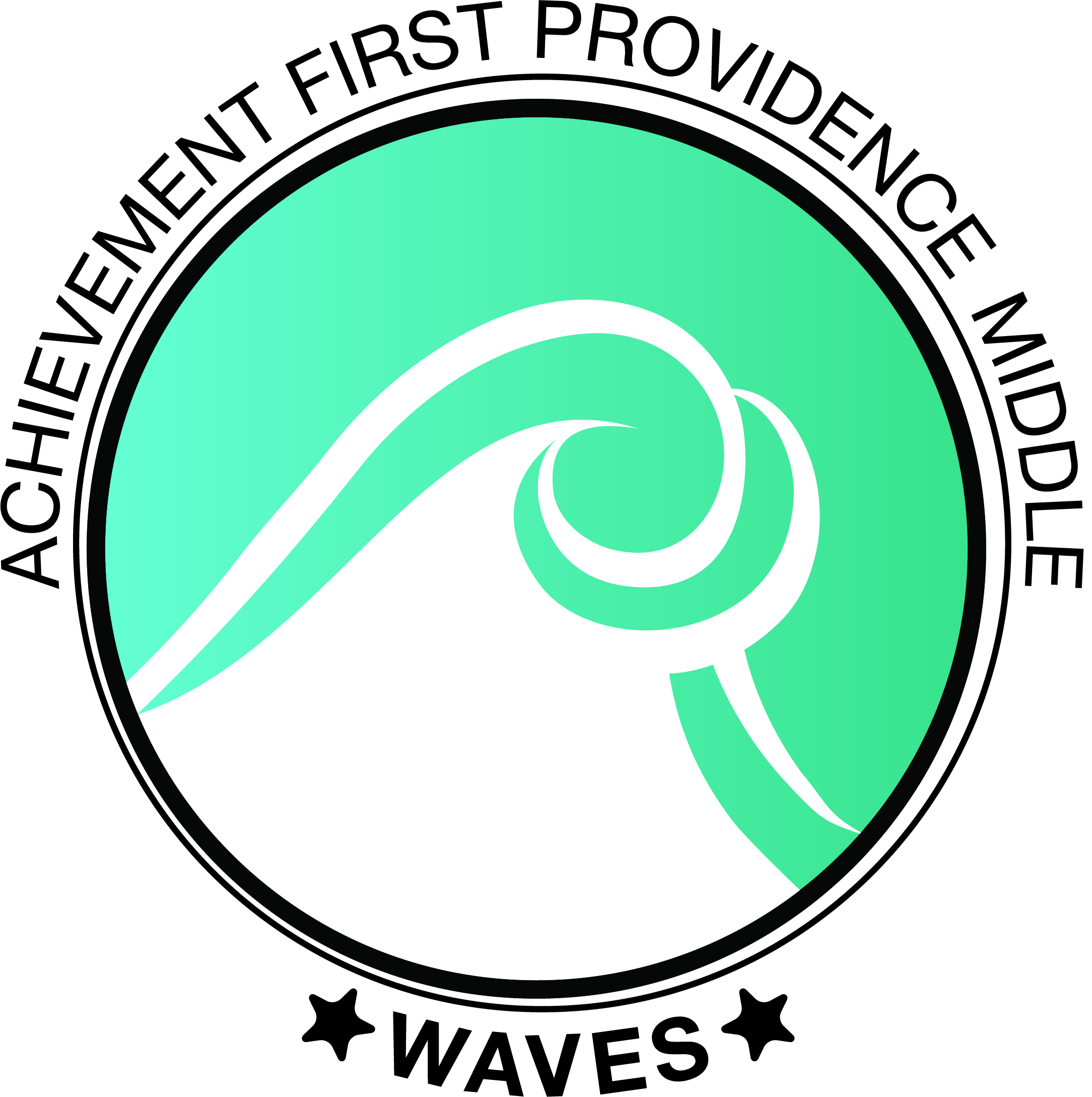 Kellee Beachy, Dean at AF Providence Middle School in Rhode Island
Kellee Beachy! We both started at Elm City together, and you held me down as my co-teacher! So dedicated! So loyal! So much knowledge! Ever since you joined me, coming all the way from New Haven to Providence when I became a principal - first as a teacher, then as an Academic Dean - you have been so reliable, so kind, and caring! You mentor, you are always willing to do whatever is necessary for our kids and community, and you are so intelligent! Happy ten years ! We here at AF Providence Middle are so lucky to have you!! - Donavan Tracey, AF Providence MS Principal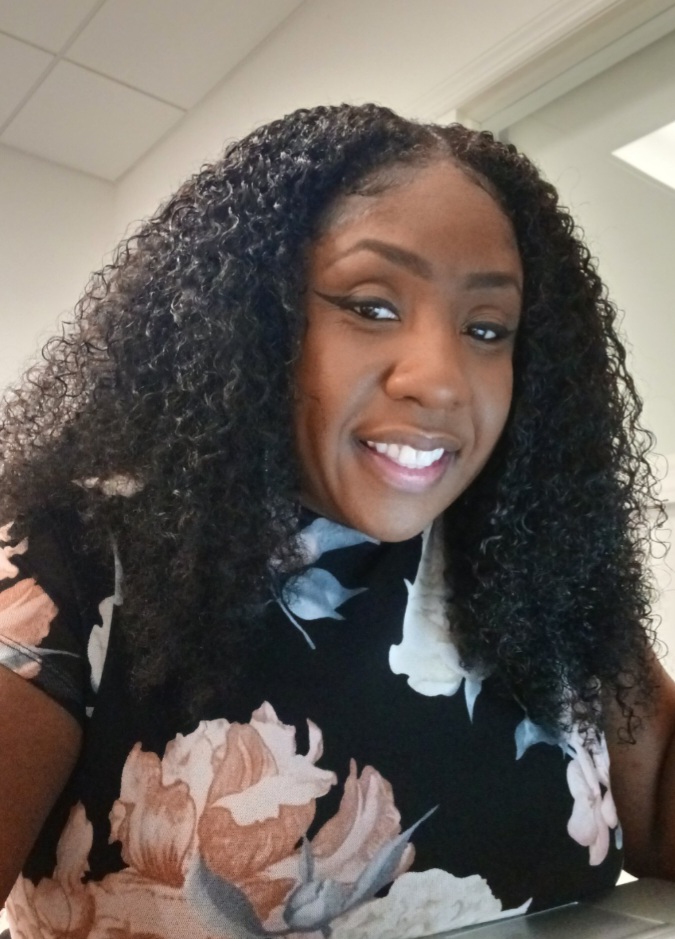 Kerrian Williams, Dean at AF Endeavor Elementary School in New York
Kerrian is also at 10 years of service. She is currently out on long term leave, and we look forward to highlighting more about her next year!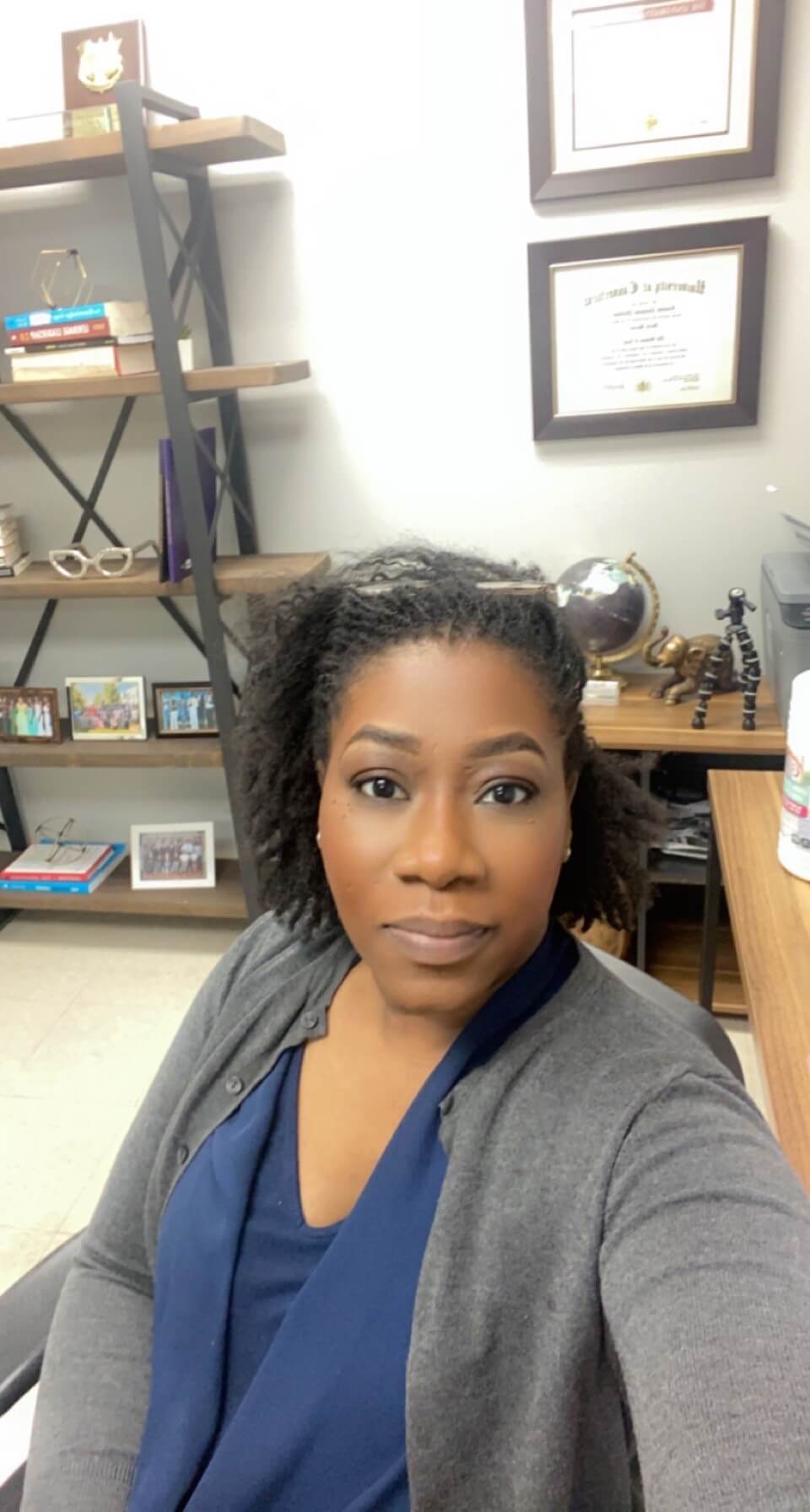 Laneka Thomas, Principal at AF Hartford High School in Connecticut
When we talk about finding leaders who are mission aligned, put students & families first, and are from the community in which they serve, all of these traits describe Laneka Thomas. Laneka was born and raised in Hartford and has been a practicing lawyer in the community. She has consistently put her heart and soul into the AF Hartford campus by teaching and leading at the Middle and High schools. I consider her the Queen Mother of Hartford. The hallmarks of a great leader are their ability to lead through change, solve problems, while putting their people first. Laneka has done all of these things in her AF tenure. She has been asked to lean in and guide her teams through multiple storms (becoming principal at HHS unexpectedly at the last minute, leading the campus through the pandemic & remote learning, comforting the community through the death of a scholar, etc.) she does it all and does not hesitate. Why? Because she is about the REAL WORK of educating black and brown babies. Her teammates describe Laneka as: "involved everyday and not afraid to do the work" "constantly pushes and challenges us daily" "Says it and shows it" "Laneka has a very clear vision for success. She LOVES her students!" Thank you Laneka for your dedication and years of service at AF. The work speaks for itself. Much peace and blessings to you! - Dumar Paden, HS Regional Superintendent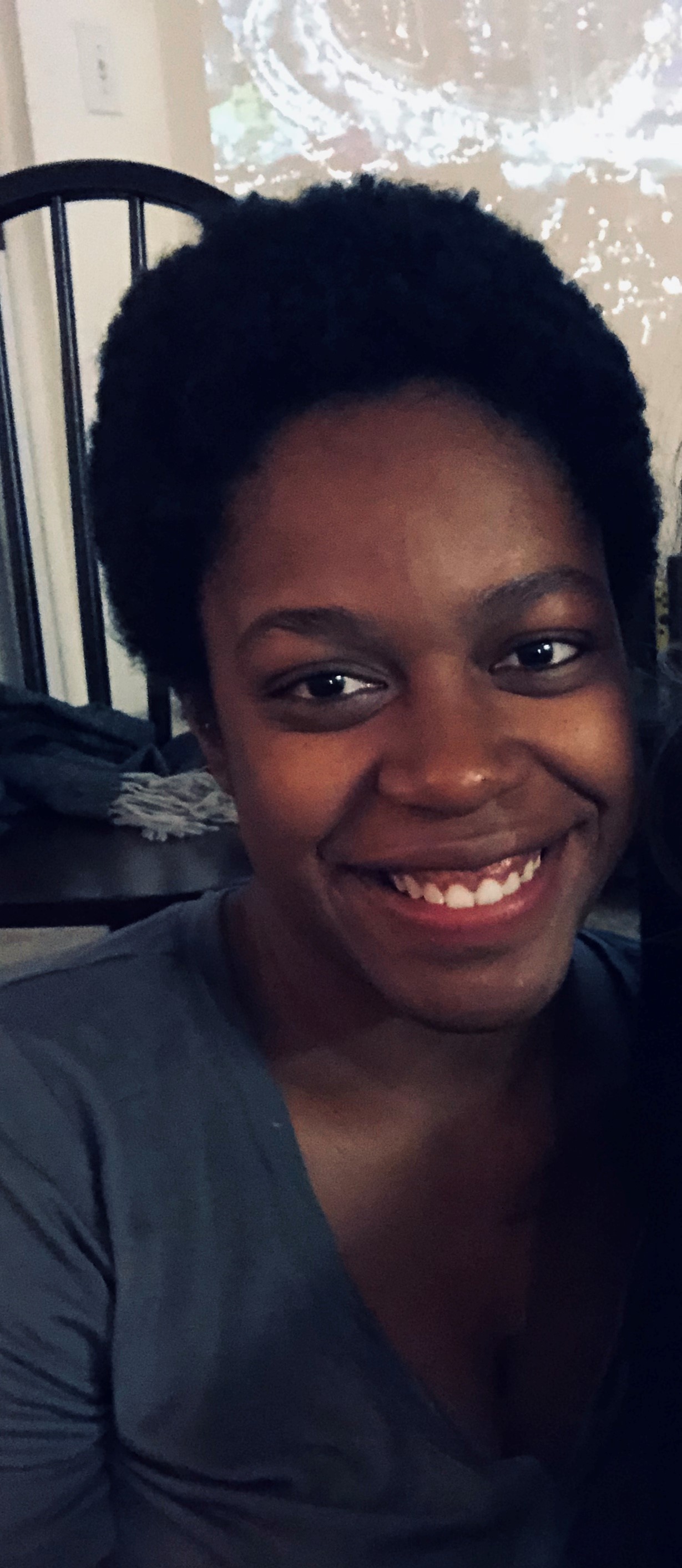 Laura Fisher, Director of School Operations at AF Bridgeport Middle School in Connecticut
Most of Laura's decade of service has been with our elementary school. However, in just her few years at Bridgeport Middle, she's left a permanent imprint on our community. Her honesty, organization, forward thinking and sarcasm has been so helpful to me this year. Yes, even the sarcasm. Her ability to laugh in difficult situations has enabled us to power through. She also asks probing, difficult questions that need to be asked to ensure clarity. Honestly, she is one of the most trusting partners a principal could ask for. She has cultivated our Ops team to not only be diligent and strong, but loving and welcoming. Overall, Laura has added so much to our school community and we are incredibly lucky to have her. - Stephanie Fox, AF Bridgeport MS Principal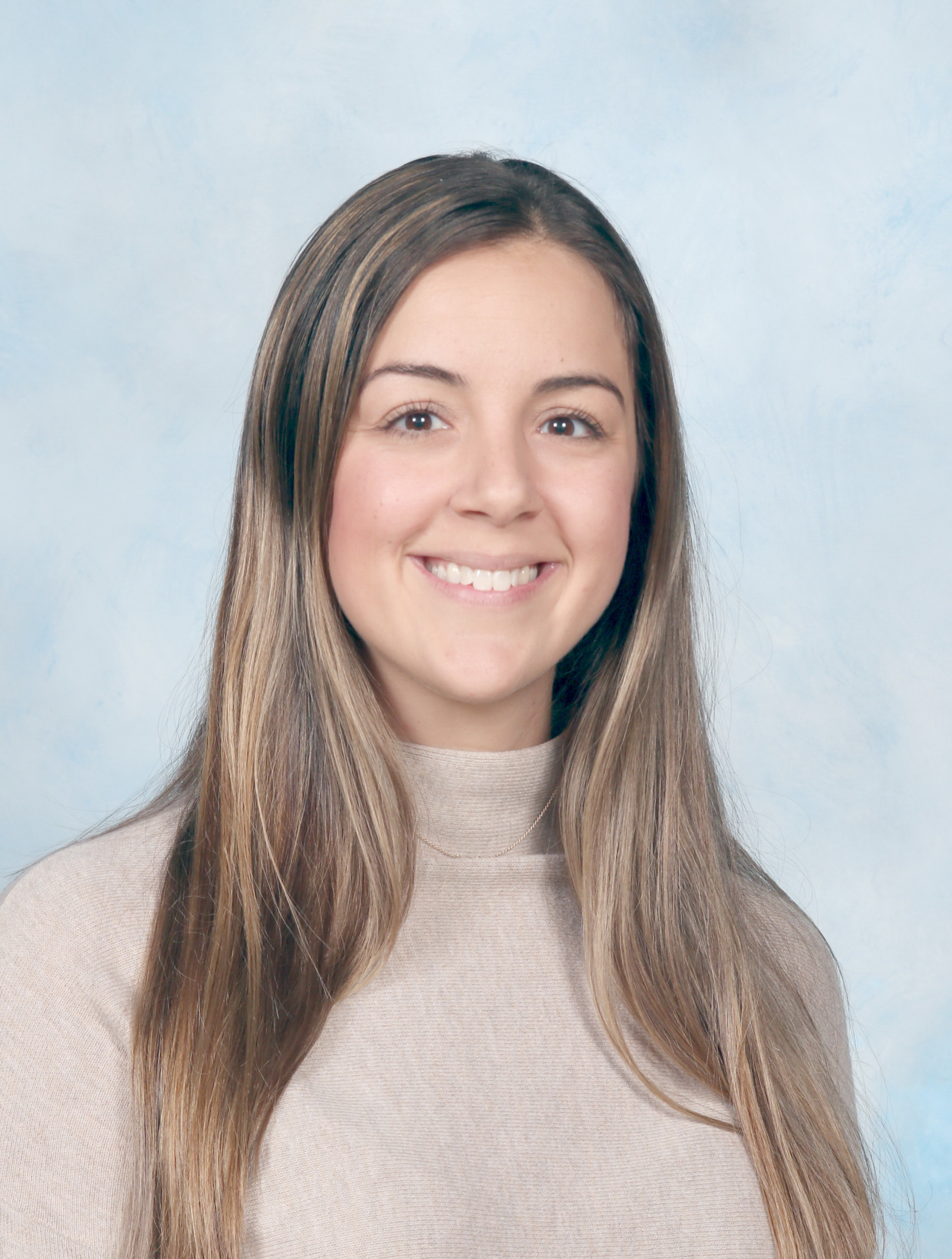 Lauren D'Addario, Principal at Elm City Elementary School in Connecticut
Lauren, you are an amazing leader with a ton of passion for the work you do with our kids and families every day. For 10 years you have been driving excellent results in this work! From leading our 3rd grade Bridgeport scholars to having the strongest ELA SBAC results and growth YoY and driving exemplary K-2 guided reading data, to driving strong adult culture and student experience results and data as the Principal of Elm City ES! Over the years, you have also developed countless teachers and deans to drive excellent results for our kids-further expanding your impact in our schools! You are someone who won't shy away from a challenge or pushing yourself to try something new even if it may be uncomfortable. No matter what the thing may be, you will always jump in to lead, and you lead in a way that shows so much care for both adults and our kids. Your impact at AF for the past 10 years has been incredible and I'm so grateful to continue to do this work alongside you! Congratulations on 10 years! Thank you for all that you have done and continue to do! - Brooke Williams, Regional Superintendent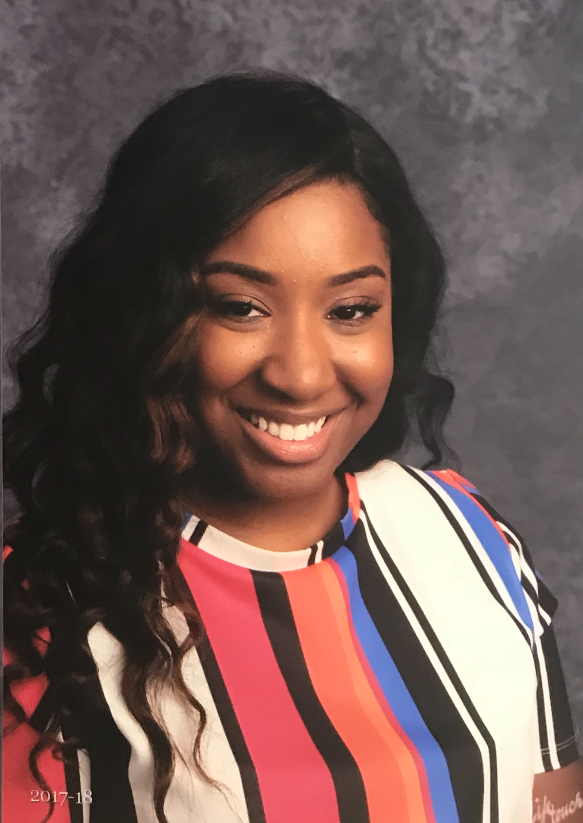 Najayra Rogers, Dean at AF Apollo Elementary School in New York
Najayra has always understood that our primary responsibility each and every day is to the kids and families that we serve. She ties everything that we do back to the impact it has on kids. And because of that, she is always reflecting on what needs to be better and is always willing to take on additional responsibilities. And when things are hard, you can count on Najayra to come to work every day with a positive attitude, ready to do whatever is necessary. Her actions and mindsets are contagious. Her door is always open so if you're at Apollo, you'll usually see a crowd of teachers around her desk, asking for her input. I feel so lucky to have worked with you for the past ten years. Thank you for everything you've done for Apollo. - Noah Hellman, Apollo ES Principal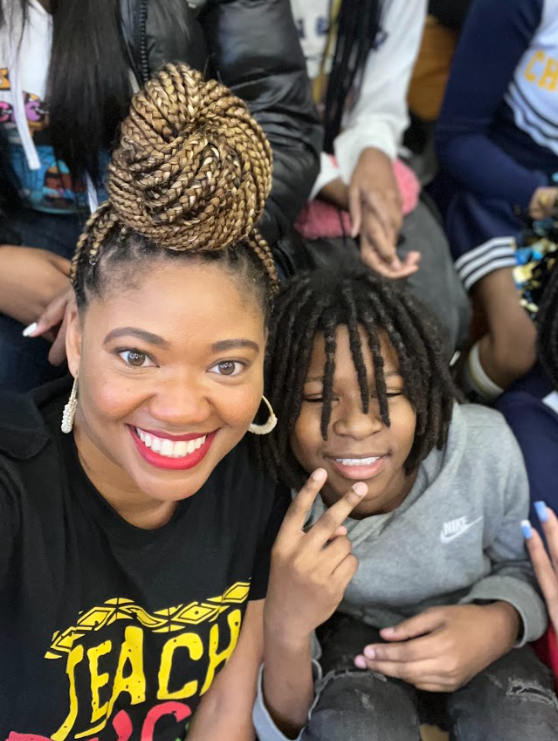 Ronnica Jenkins, Dean at AF Endeavor Middle School in New York
"People speak of hope as if it is this delicate, ephemeral thing made of whispers and spider's webs. It's not. Hope has dirt on her face, blood on her knuckles, the grit of cobblestones in her hair, and just spat out a tooth as she rises for another go." Jenkins – for a decade, you have provided our students, our teammates, and our families with that type of hope. You are passionate, you are relentless, and your heart is unmatched. If Ronnica Jenkins' name is on it, she is going all out. Our community will likely not understand the levels at which you have gone to bat for them, and all you have sacrificed for them, and yet every time you do it anyway, and you do it fearlessly. You have been a phonics instructor, a GR teacher, a basketball coach, a SPED teacher, a GenEd teacher, a GLC, a librarian, an event and décor coordinator, and most of all a fearless leader in this building. Despite all of the roles you have played here at Endeavor – you have always been a leader in our community for the way you show up daily. Your bar for excellence inspires me and it motivates our children and our staff to put their best forward daily. Your expectations for others and the way you push them to meet the bar comes from a place of belief, love and passion that is rare. You motivate me to get up and go for it every day – I love you so much, and I am so grateful to do this alongside you. Thank you for your 10 years of service. - Alexa Crawford, AF Endeavor MS Director of School Operations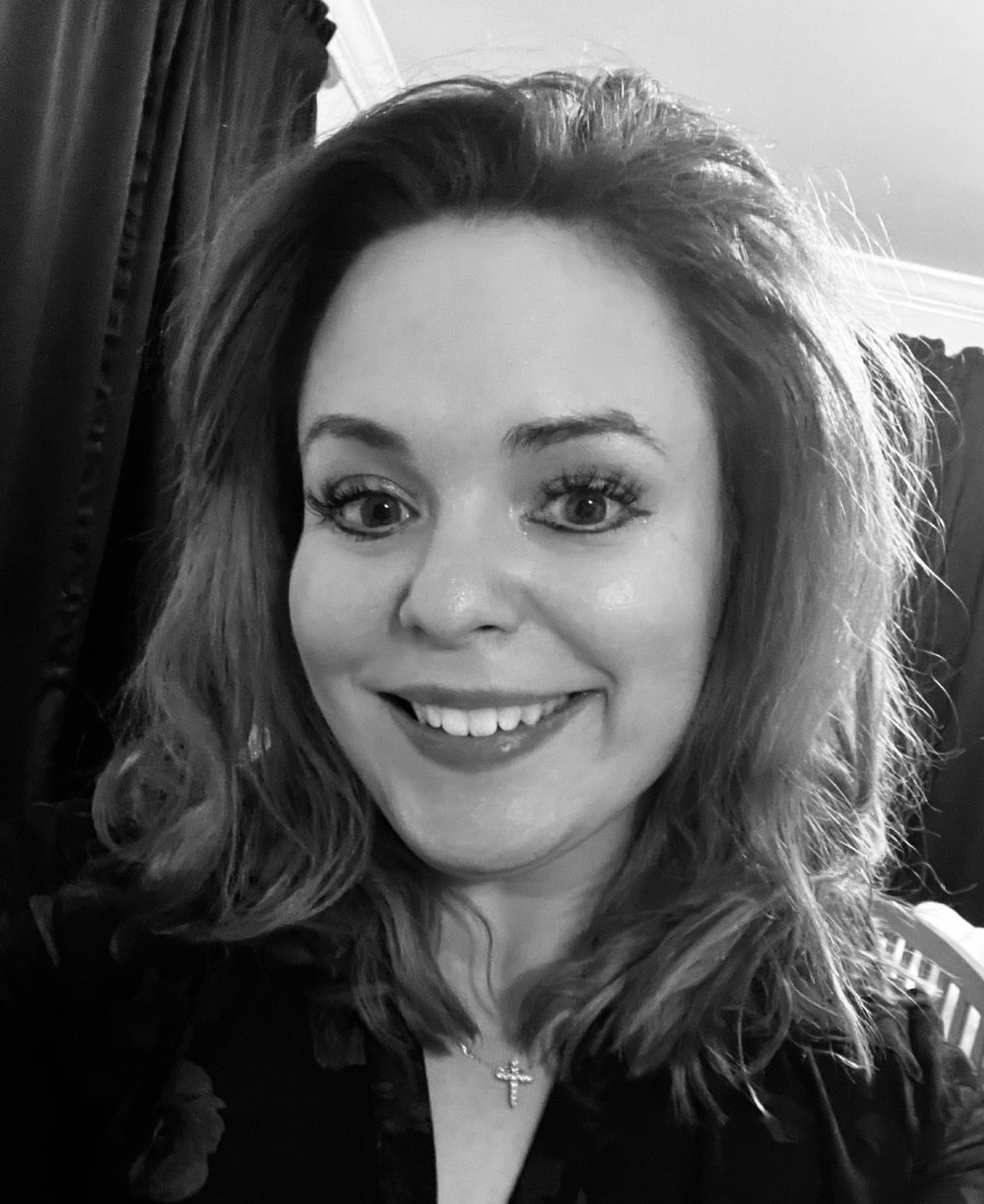 Rosie Basile, Principal at Amistad Middle School in Connecticut
Rosie's commitment to excellence for students, families, and staff is evident throughout her decade at AF. She has led a remarkable turnaround at Amistad Academy by increasing organizational health and improving student experience. As a leader Rosie builds strong teams that ensure excellence endures beyond her. She listens intently to the needs and aspirations of her team to build a place where people want to stay-refuting the narrative that student outcomes come at the expense of teacher sustainability. Rosie-thanks for your determination, your clarity of purpose, and your belief in kids. - Caleb Dolan, Regional Superintendent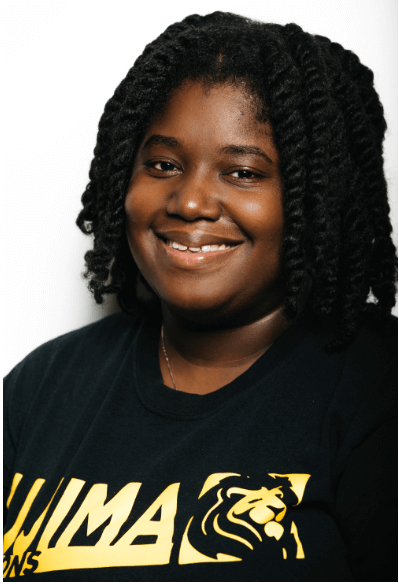 Samantha James, Director of School Operations at AF Ujima High School in New York
SAMANTHA JAMES! (said in my best Yolanda Vega voice – can you hear it?). How do I appreciate you, let me count the numerous ways. Thank you for saying yes to Ujima! The planning, logistics, problem solving, working through plans A-Z that come with founding are NO JOKE. You came on to dream with me, and to put meat & bones on a vision. And what a ride it has been! Thank you for being a sounding board & a source of jokes & laughter. Thank you for the straight-faced stare when I'm doing too much, and for your ability to simplify/get to the heart of the matter. You are fierce, kind, and resilient. Some words from a few of us: When I think of Sam, I think of a mama bear protecting her cubs! When I think of Sam, I think about my nieces who she taught. When I think of Sam, I think of the backbone of Ujima! - Amell One of my favorite things about Sam is her ability to manage multiple things at once - it is truly admirable. - Jada One of my favorite things about Sam is her sense of humor. She is absolutely funny and witty! - John One of my favorite things about Sam is her dedication to helping everyone around her! - Dani One of my favorite things about Sam is her consistency and dedication to everything, big or small. - Shelly-Ann One of the affirmations you have for yourself that sticks with me is "I am trusting my inner wisdom and guidance." May it be so, lady. Onward! - Nana Effah, AF Ujima HS Principal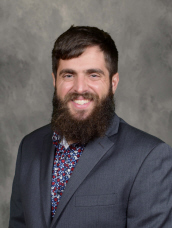 Sean Reynolds, Dean at AF Bridgeport Middle School in Connecticut
It's difficult to put the impact that Sean has had on our community into words. From a stage 5 classroom teacher to culture dean, Sean has always led with integrity, honesty, and professionalism. Simply put: Sean is the kind of guy you want on your team. He is willing to give feedback, think through the perspectives of all stakeholders, and partner with families. Sean is unapologetically dedicated to our community. When I started as his dean, I learned an incredible amount from being in his classroom. It is truly an honor to partner with him as a leader. Everyone in our community trusts Sean, and that comes as no surprise. I look forward to continuing the work with him through many years to come. - Stephanie Fox, AF Bridgeport MS Principal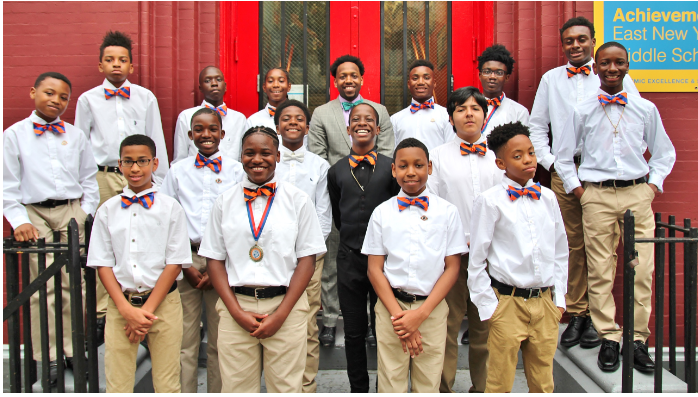 Shamel Duncan, Principal at AF East New York Middle School in New York
Shamel has worn many hats in his ten years at AF. No matter what hat Shamel has worn, one thing is consistent: his love for kids and willingness to do whatever it takes to support the community. Whether it is driving across regions to provide targeted support in his work with Team Student Experience or stepping in to co-teach ELA as the principal, Shamel is all in. He cares so deeply about the staff and students he leads as principal, and it is that energy and passion that infuses everything he does. It shows up in the way he prepares to coach his leaders, responds to challenge, and centers outcomes (academic, social, and emotional) for his students. He is an advocate in every sense of the word and our entire network has grown because of his leadership, his commitment, and his dedication. Just walk into East New York and you can see the impact Shamel has. You see it in the way he stops to check in with a kid, cracking a joke and a smile while also resetting a uniform expectation. You see it in the joyful banter between him and his LT while they target pursuing their goals for teaching and learning. You see it in the time he takes to make sure all his teachers are growing and developing through feedback – even stepping in to directly coach teachers himself. Shamel is the definition of being all in – and we are so lucky to have him as one of our principals. Thank you, Shamel, for all you do!" - John Sharkey, Interim Chief Academic Officer Stay tuned for part three of this series celebrating AF leaders who have been with the organization for five years.