Women have always changed history and laid the foundation for future leaders in big and small ways. This Women's History Month, we celebrate the accomplishments of women in history like Mae Jemison, Malala Yousafzai, and Ruth Bader Ginsburg; women who have been pushing boundaries, creating change, and redefining gender roles. And, we celebrate the strong female characters in books like Homegoing by Yaa Gyasi. We've compiled 12 books that shine a light on some remarkable women, and we hope inspire our scholars to continue to dream big during this Women's History Month.
For our elementary school readers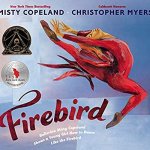 Firebird by Misty Copeland
From Goodreads
: "In her debut picture book, Misty Copeland tells the story of a young girl—an every girl—whose confidence is fragile and who is questioning her own ability to reach the heights that Misty has reached. Misty encourages this young girl's faith in herself and shows her exactly how, through hard work and dedication, she too can become Firebird."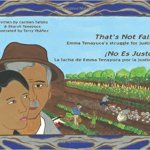 That's Not Fair! / ¡no Es Justo!: Emma Tenayuca's Struggle for Justice/La Lucha de Emma Tenayuca Por La Justicia by Carmen Tafolla, Sharyll Teneyuca, Terry Ybáñez (Illustrations)
From Goodreads
: "A vivid depiction of the early injustices encountered by a young Mexican-American girl in San Antonio in the 1920's, this book tells the true story of Emma Tenayuca."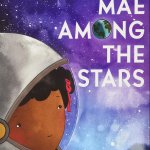 Mae Among the Stars by Roda Ahmed
From Kirkus
: "An enchanting, inspirational account of (astronaut Mae) Jemison's early life that illustrates the importance of encouraging and supporting children's dreams."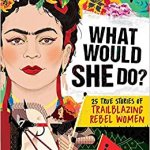 What Would She Do?: 25 True Stories of Trailblazing Rebel Women by Kay Woodward
From Scholastic: "From historic world leaders to brilliant scientists, artists, and modern-day pioneers, What Would She Do? shares twenty-five incredible women's stories that educate and empower."
For our middle school readers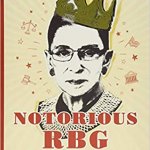 Notorious RBG Young Readers' Edition by Irin Carmon
From Kirkus
: "Admiringly observing that 'you don't want to mess with her;' the authors open with (Justice Ruth Bader) Ginsburg's devastating dissent following the court's 2013 'gutting' of the Voting Rights Act, then look back over her childhood, education, and stellar legal career."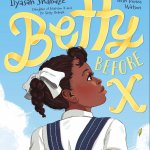 Betty Before X by Ilyasah Shabazz, with Renée Watson
From Kirkus
: "A passion for social justice blossoms during the middle school years for the girl who grew up to become Dr. Betty Shabazz. A personal, political, and powerful imagining of the early life of the late activist."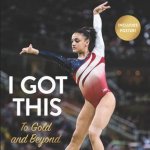 I Got This: To Gold And Beyond by Laurie Hernandez
From Harper Collins Publisher
: "At sixteen years old, Laurie Hernandez has already made many of her dreams come true—and yet it's only the beginning for this highly accomplished athlete. A Latina Jersey girl, Laurie saw her life take a dramatic turn last summer when she was chosen to be a part of the 2016 US Olympic gymnastics team."
I Am Malala (Young Readers Edition) by Malala Yousafza
From Scholastic: "Raised in a once-peaceful area of Pakistan transformed by terrorism, Malala was taught to stand up for what she believes. So she fought for her right to be educated. And on October 9, 2012, she nearly lost her life for the cause: she was shot point-blank while riding the bus home from school. No one expected her to survive. Now Malala is an international symbol of peaceful protest and the youngest ever Nobel Peace Prize winner."
For our high school readers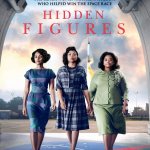 Hidden Figures: The American Dream and the Untold Story of the Black Women by Margot Lee Shetterly
From Goodreads
: "Set amid the civil rights movement, the never-before-told true story of NASA's African-American female mathematicians who played a crucial role in America's space program."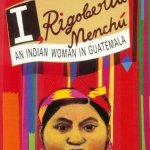 I, Rigoberta Menchu: An Indian Woman in Guatemala by Rigoberta Menchu
From Goodreads
: "Interviews with a Guatemalan national leader discuss her country's political situation and the resulting violence, which has claimed the lives of her brother, mother, and father."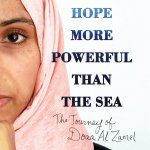 A Hope More Powerful Than the Sea: One Refugee's Incredible Story of Love, Loss, and Survival by Melissa Fleming
From MacMillan Publishers
: "A Hope More Powerful Than the Sea chronicles the life of Doaa, a Syrian girl whose life was upended in 2011 by the onset of her country's brutal civil war ... This emotionally charged, eye-opening true story that represents the millions of unheard voices of refugees who risk everything in a desperate search for the promise of a safe future."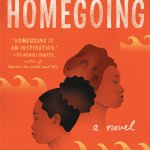 Homegoing by Yaa Gyasi
From Penguin Random House
: "With breathtaking scope, Homegoing follows the parallel paths of (two) sisters and their descendants through eight generations: from the slave traders of the Gold Coast to the plantations of Mississippi, from the Asantes' struggle against British colonialism to the first stirrings of the American Civil War, from the jazz of twentieth-century Harlem to the sparkling shores of modern Ghana. Yaa Gyasi's extraordinary novel illuminates slavery's troubled legacy both for those who were taken and those who stayed—and shows how the memory of captivity has been inscribed on the soul of our nation." As we celebrate Women's History Month, we celebrate this future so many great women have made possible. Check out our other Women's History
blog
.