What's the perfect way to kick off 2022? We've got an idea for you…Find a book to zip and zoom through! Nothing beats the thrills of a good page turner and hopping into the world of fascinating characters and historical figures. New year, new me? More like, "New year, new books!"
Do you have a tale for storytime or more New Year book recommendations? Send them to moments@achievementfirst.org and we'll add them to a future list! Let's get your New Year reading list started!
Elementary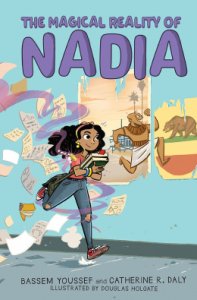 The Magical Reality of Nadia by Bassem Youssef and Catherine Daly
From Scholastic: Inspired by the author's real life experiences, this rollicking, charming novel follows sixth grade Egyptian immigrant Nadia. She navigates the ups and downs of friendships, racism, and some magic, too! Nadia loves fun facts. Here are a few about her: She collects bobbleheads (she has 77 so far). She moved from Egypt to America when she was six years old, and the hippo amulet she wears is ancient.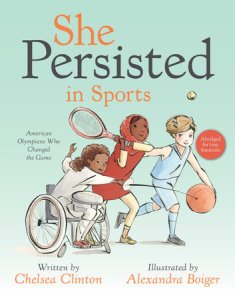 She Persisted in Sports by Chelsea Clinton
From Penguin Random House: Throughout history, women have been told that they couldn't achieve their dreams, no matter how hard they tried. Women athletes have faced their own unique set of challenges, across countless sports and levels of play. She Persisted in Sports is a book for everyone who has ever aimed for a goal and been told it wasn't theirs to hit. It's for everyone who has ever raced for a finish line that seemed all too far away. And, it's for everyone who has ever felt small or unimportant while out on the field.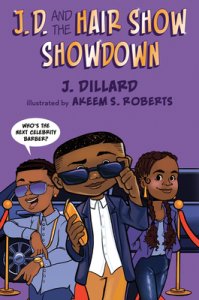 J.D. and the Hair Show Showdown by J. Dillard
From GoodReads: At only eight years old, J.D. the Kid Barber has already won a barber battle and appeared on local TV. Now he's the youngest barber to be invited to the Beauty Brothers Hair Expo in Atlanta!  But what J.D. is most excited about is snapping a pic with eleven-year-old rap sensation Li'l Eazy Breezy, which is harder than it sounds! The world of hair and beauty is so much bigger than J.D. could've imagined. He's ready to step up his game.
Middle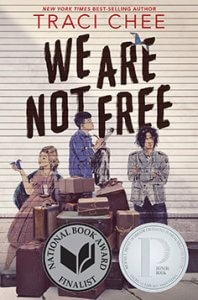 We Are Not Free by Traci Chee
From TraciChee.com: We Are Not Free is the collective account of a tight-knit group of young Nisei, second-generation Japanese American citizens. Their lives are irrevocably changed by the mass U.S. incarcerations of World War II. Fourteen teens who have grown up together in Japantown, San Francisco. (Their) lives are turned upside down when over 100,000 people of Japanese ancestry are removed from their homes and forced into desolate incarceration camps. In a world that seems determined to hate them, these young Nisei must rally together as racism and injustice threaten to pull them apart.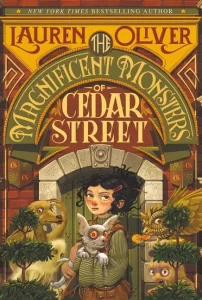 The Magnificent Monsters of Cedar Street by Lauren Oliver
From Harper Collins: Cordelia Clay loves the work she and her father do together: saving and healing the remarkable creatures around Boston at the end of the nineteenth century. Their home on Cedar Street is full to the brim with dragons, squelches, and diggles. Cordelia loves every one of them. But their work must be kept secret. Others aren't welcoming to outsiders and immigrants. So, what would the people of Boston do to the creatures they call "monsters"?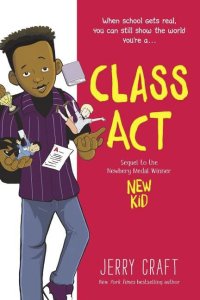 New Kid: Class Act by Jerry Craft
From JerryCraft.com: Eighth-grader Drew Ellis is no stranger to the saying "You have to work twice as hard to be just as good." His grandmother has reminded him his entire life. But what if he works ten times as hard and still isn't afforded the same opportunities that his privileged classmates take for granted?
High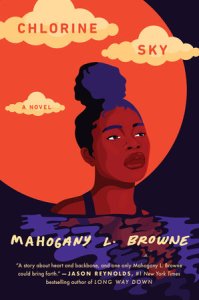 Chlorine Sky by Mahogany L. Browne
From Penguin Random House: A novel-in-verse about a young girl coming of age and stepping out of the shadow of her former best friend. With gritty and heartbreaking honesty, this novel-in-verse is about broken promises, fast rumors, and when growing up means growing apart from your best friend.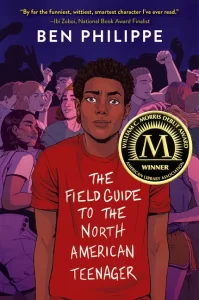 The Field Guide to North American Teenager by Ben Philippe
From Harper Collins: As a Black French Canadian, Norris knows from watching American sitcoms that those three things don't bode well when you are moving to Austin, Texas. Plunked into a new high school and sweating a ridiculous amount from the oppressive Texas heat, Norris finds himself cataloging everyone he meets. (He finds) the Cheerleaders, the Jocks, and even the Manic Pixie Dream Girl. Making a ton of friends has never been a priority for him, and this way he can at least amuse himself until it's time to go back to Canada, where he belongs. Yet against all odds, those labels soon become actual people to Norris…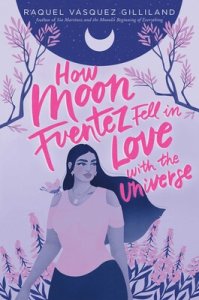 How Moon Fuentes Fell in Love with the Universe by Raquel Vasquez Gilliland
From Simon & Schuster: When her twin sister reaches social media stardom, Moon Fuentez accepts her fate. (She sees herself) as the ugly, unwanted sister hidden in the background. (She thinks she's) destined to be nothing more than her sister's camerawoman. But this summer, Moon also takes a job as the "merch girl" on a tour bus full of beautiful influencers. Her fate begins to shift in the best way possible.
Adults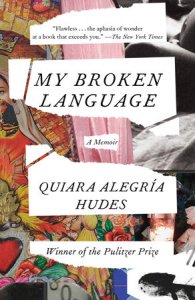 My Broken Language by Quiara Alegría Hudes
From Penguin Random House:  (This book) weaves together Hudes's love of books with the stories of her family and the lessons of North Philly with those of Yale. This is an inspired exploration of home, memory, and belonging. It is narrated by an obsessed girl who fought to become an artist so she could capture the world she loved in all its wild and delicate beauty.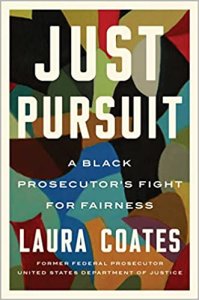 Just Pursuit: A Black Prosecutor's Fight for Fairness by Laura Coates
From McIntyre's Books: When Laura Coates joined the Department of Justice as a prosecutor, she wanted to advocate for the most vulnerable among us. But she quickly realized that even with the best intentions, "the pursuit of justice creates injustice." We see that … being Black, a woman, and a mother are identities often at odds in the justice system. She and her colleagues face seemingly impossible situations as they teeter between what is right and what is just.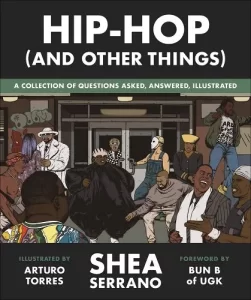 Hip-hop and Other Things by Shea Serrano
From Bookshop.org: (This book) spends the entirety of its time celebrating what has become the most dominant form of music these past two and a half decades. Jay-Z is in there. Missy Elliott is in there. Drake is in there. Pretty much all of the big names are in there, as are a bunch of the smaller names, too. Some of the chapters are serious, and some of the chapters are silly. Some of the chapters are a combination of both things. All of them, though, are treated with the care and respect that they deserve.
Happy New Year, from all of us at Achievement First!