We are proud to celebrate the innovators in our classrooms every day, and especially this Black History Month. We are honored to highlight our future engineers, artists, and leaders. Our students are expressing creativity through art and writing, using their passion for mathematics to code their own programs, and so much more. And, they are only just beginning. Check out some of our New Haven and Bridgeport students we've highlighted this month.
Our Innovators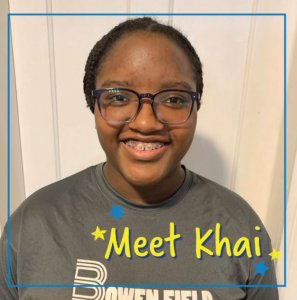 Khai, eighth-grader at Elm City College Prep Middle
Khai is full of creative ideas. When she's not creating art, she's writing narratives and coding. Khai has learned to be patient because she knows that will lead to success.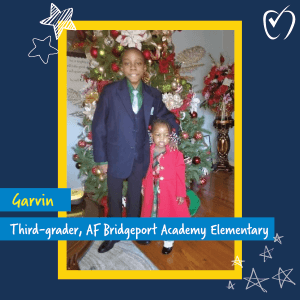 Garvin, third-grader at AF Bridgeport Academy Elementary
Garvin has dreams of becoming an engineer. He's grateful for the engineers and inventors that came before him and he has plans of his own. He hopes to invent a new type of fruit that combines the flavors of strawberry and banana.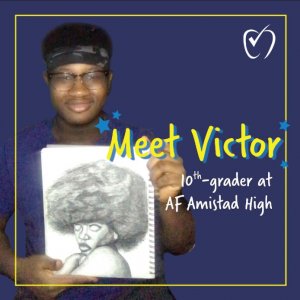 Victor, 10th-grader at AF Amistad High
Victor uses art as a creative outlet. It's a good way for him to test his creativity and skills. He also does commission work and sells prints as part of his small businesses. Victor is always looking for ways to grow and strengthen his skillset.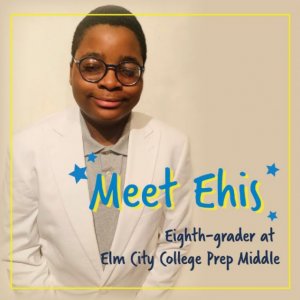 Ehis, eighth-grader at Elm City College Prep Middle
Ehis loves to innovate and discover new things. He thinks it's important to celebrate Black innovators because of all their contributions to the field. When he grows up, he hopes to be a biochemical engineer. One day, he wants to come up with some change-making innovations of his own.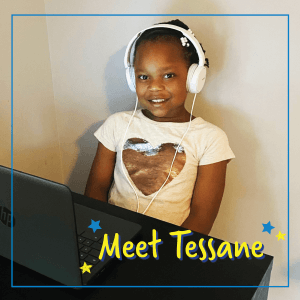 Tessane, third-grader at AF Bridgeport Academy Elementary
Tessane loves to help people. She looks up to people like her mom and aunt who push her to think critically about the world, which is why she wants to be an engineer when she grows up. Tessane is keeping her options open though, just in case she changes her mind and wants to be a lawyer instead. The possibilities are endless and we can't wait to see what our scholars will accomplish. For more inspiring moments, check out our
Instagram page
and read our
AF blog
.