Going Further Together: Recognizing AF Leaders for Milestone Years of Service
(Part 3 of 3)
At AF, our people make a difference. Without our dedicated leaders, we would not be able to accomplish our mission to deliver on the promise of equal educational opportunity for all of our students. Every day, we live the
value
of "Go Further Together." The AF employees we celebrate below exemplify the strong community and commitment to excellence that has helped us succeed. As we honor School Leader Appreciation Week, we encourage you to read on and get to know each of our uniquely talented leaders and what their peers have to say as we thank them for their service! Below is the last in a three-part blog series celebrating AF leaders who have been with the organization for 15, 10, and five years. Please note that some of our leaders have reached more than five years, but this is our first opportunity to recognize their years of service.
Celebrating 5 years and more at AF!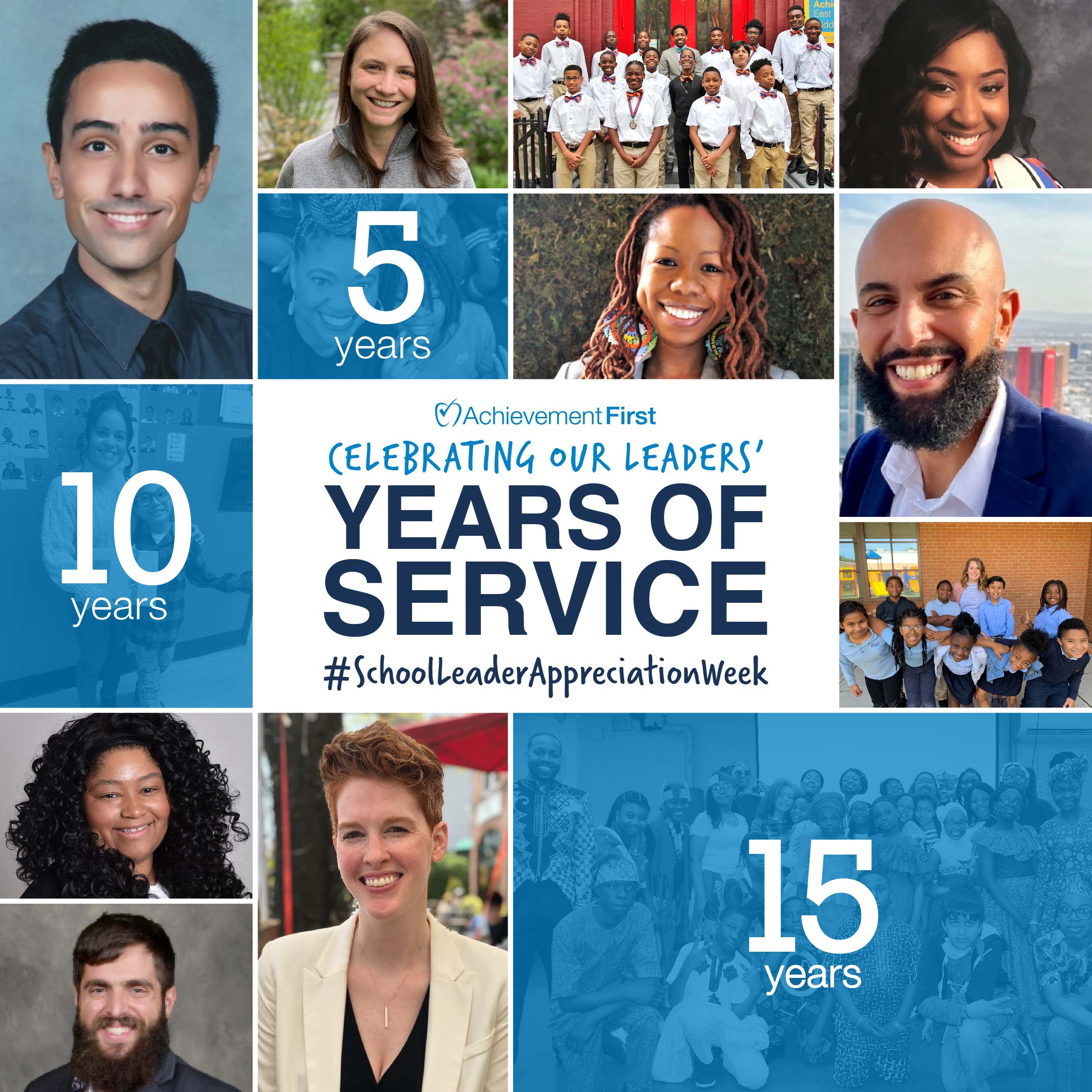 Thank you to all of our incredible leaders for your service!