It's one of the most exciting times at our Greenfield schools – expeditions! Offered several times a year, expeditions are two-week mini-courses that give scholars hands-on, real-world exposure to potential careers and allow them to dive into their interests. In addition to exploring fields like business, graphic design, and politics, students can choose enrichment intensives, which give them a chance to further build skills in dance, robotics, band, theater, and sports.
Expeditions culminate in a showcase where students share their products and performances in a school-wide celebration of what they learned.
Here are a few of our  favorite highlights and pictures from this fall's expeditions.
Neuroscience
Achievement First Providence Mayoral Academy Middle's sixth grade neuroscientists worked in groups to dissect sheep brains with the guidance of Ms. Hughes and a special guest from Brown University. Students identified different parts of the brain structure and their key functions. To get ready for their operation, they did a simulated brain surgery (a bilateral medial temporal lobe resection, to get technical!) on a honeydew melon. They learned about the famous patient HM from whom neuroscientists have learned a lot about how memory works.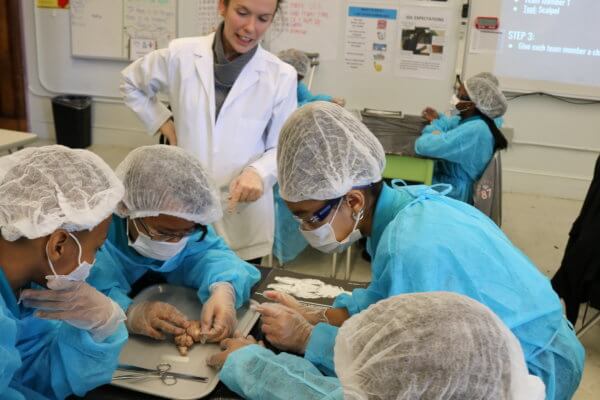 Marine Biology
Elm City College Prep fifth graders conducted bioassays to determine the impact of human activities (like fertilizer run-off from farms) on daphnia (more commonly known as water fleas). Through these experiments, students could identify the impact on marine life, and then explore safer alternatives to protect the marine ecosystem. How cool is that?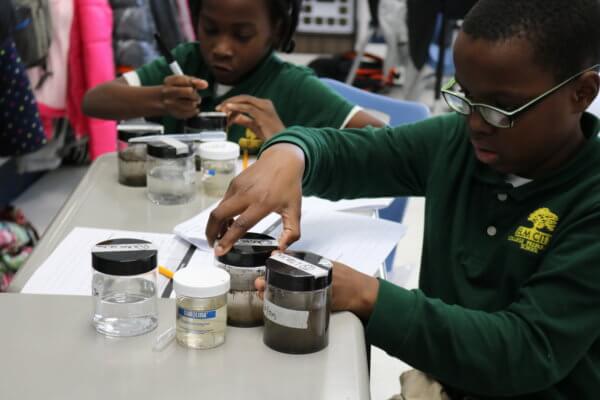 Business
Our fifth grade entrepreneurs conducted market research, purchased inventory, and created pop-up shops to sell their goods at the showcase. Here, employees of the Clip Ship work to attract customers. At this Achievement First Providence Mayoral shop, the first 10 customers to spend over $2 received a surprise gift (a marketing technique that worked well on several parents and staff!).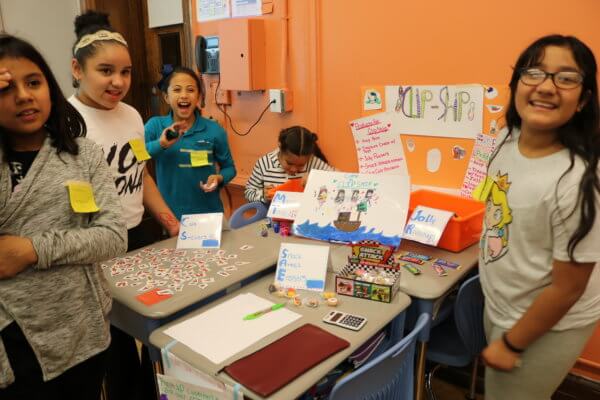 Industrial Design
Sixth grade students designed sneakers that are both functional and stylish…and then received letters from kids who loved their designs, but due to physical disabilities, couldn't wear them. Here are the designs created by two AF Aspire Middle shoe companies that adapted their sneakers with Velcro and extra cushioning so that students with muscular dystrophy could wear them.
We're excited to see what scholars dream up in the next round – stay tuned!