One of our favorite traditions is celebrating school leaders who have been with us for 5, 10, and 15 years. These team members have grown with us, and we are better as a network because of them. We are so thankful for the contributions they have made to our schools and to Achievement First as a whole. Please join us in congratulating the following dedicated, passionate leaders!
Five Years of Service
Jennifer Alexis, AF East New York Elementary Nora Bahgat, AF Hartford Elementary Cecil Barnes, AF Amistad High Questen Benjamin, AF Apollo Middle Jennifer Bernier, AF Crown Heights Elementary Shanelle Bobb, AF Aspire Elementary Lourdes Branch, AF Apollo Elementary Ellie Bressman Davis, AF Bushwick Elementary Naiema Carolina, AF Aspire Middle Misha Carrel-Thomas, AF University Prep High David Constant, AF Amistad High Roxanne Cowperthwaite, AF Apollo Middle Mariama Diallo, AF Linden Elementary Maura Donahue, AF Bushwick Empower Program Jessica Donovan, AF Linden Elementary Jessica Eddy, AF North Brooklyn Prep Elementary Sarah Ewing, AF Providence Elementary Kelley Fournier, AF Providence Elementary Hope Fox, AF Brownsville Middle, Judhanny Garcia, AF Apollo Middle Matthew Ginsburg, AF Hartford Elementary Samantha Gullo, AF Endeavor Middle Will Hardaway, AF East New York Middle Kedra Herbert, AF Linden Elementary Njumea Holder-Leali, AF Apollo Elementary Breonna Hudgins, AF Providence Elementary Ronnica Jenkins, AF Endeavor Middle Serena Johnson, Elm City College Prep Middle Allison Laird, AF Brownsville Middle Derrell Melton, AF Apollo Middle Thaysha Menardy, AF Linden Middle Laura Niquez, AF Bridgeport Elementary Simon Obas, AF Bridgeport Middle Lauren Palatano, AF Bridgeport Elementary Victoria Pierre, AF Crown Heights Middle Karaugh Prugar, AF Hartford Summit Middle Emily Reinhardt, AF Providence Elementary Ashley Rodriguez, AF East New York Elementary Ernesto Soto, AF East New York Middle Donovan Tracey, AF Bridgeport Middle Tina Wright, Elm City College Prep Elementary
Read on to see appreciations for and a few favorite memories from our leaders who have reached the ten and fifteen years of service milestones.
Ten Years of Service
Joshua Alfred
, AF Endeavor Middle Director of School Operations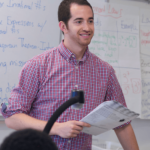 "Josh is so excellent, yet humble. He is so personally responsible, yet always puts the team first. He is an exceptional Director of School Operations AND a Stage 5 Teacher. He has been a rock on our team—our staff and I turn to Josh for so much more than Operations help: we look to Josh to solve problems, get advice, and just feel like 'things will be OK.' His internal standard, tremendous consistency, and incredible commitment make literally everyone in our school community feel safe. Congratulations on 10 years, Josh!" - Caroline Roth
Kevin Anderle
, Regional Superintendent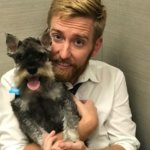 "I'm immensely grateful for Kevin's HUGE contributions, but I'm also so appreciative of the little thing Kevin doe to be such a good teammate. He works hard to be the thermostat in a meeting (set to positive and problem-solving), and he's quick to send a posi-email or just say 'nice job.' THANK YOU, Kevin! You have had SUCH a huge impact on kids. We are incredibly grateful for a decade of amazing leadership!" - Doug McCurry
Mallory Bodhuin
, AF Brownsville Elementary Dean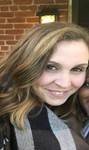 "Mallory has played an integral role at AF Brownsville Elementary. She has truly changed the game for math instruction in the upper grades at our school. This is Mallory's first year as a dean, and she has made TREMENDOUS growth in a few short months. We are so lucky to have her as a member of our team and family." - Zonya Hicks
Benjamin Cruse
, AF Hartford Summit Middle Principal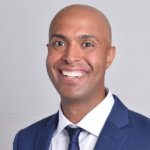 "Ten years ago, when you joined AF as a paraprofessional, you said that you could be the principal. Fast forward, and you've founded AF Summit Middle and led an unprecedented successful merge of two middle schools in Hartford. Your commitment to Hartford kids and to our Hartford community has been one of your life's missions, and it shows in everything you do. LOVE is what YOU do. We are all so lucky to learn with you, to learn from you, and to watch you rise up and up as an extraordinary leader. Congratulations to ten years, Ben! Here's to many more!" - Shannon Garfield
Christina Ellington
, AF Bridgeport Elementary Principal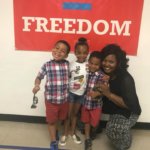 "Mentor. Coach. Cheerleader. Champion. Friend. Christina continues to be all of this and more for me and so many others. She is a leader that cares so much about scholars, teachers, leaders, and their success. Christina never settles for mediocrity but instead strives for and nails excellence no matter what it takes. She not only pushes those around her to be great, but she also never ceases to reflect and push herself to even higher heights. Congratulations on your 10 years of service! I know this is only the beginning of the legacy you are building as a trailblazing leader at AF!" - Samantha Lucky
Priscilla Espinoza
, AF Endeavor Elementary Director of School Operations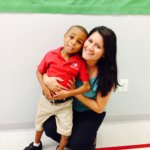 "Priscilla, what comes to mind most from your 10 years at AF is your consistent willingness to give 100% and go above and beyond to do what is best for our kids, from teaching an after-school art class, to so much more. You are a no-nonsense leader who cares deeply for people. You do all of this while being a true partner to your principal, building relationships with families, and being an incredible listener. You are a strong, resilient, and authentic leader, and Endeavor is so lucky to have you. Thank you! - Melissa Zurlinden
Erin Howard
, AF Bushwick Middle Dean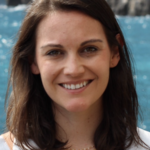 "You have been integral to Bushwick's excellence over the last decade. You have been the shining star of 'team before me' and growth mindset throughout that time, even as you've become an incredibly skilled and accomplished leader. Your coaching tree has bloomed into a powerful department of inspiring ELA teachers, and the scholars they have taught are now lighting it up from AP exams to Ivy League campuses. Thank you for treating Bushwick as your family for ten years and counting." - Bobby Bridges
Michael Lengle
, Elm City College Prep Elementary Director of School Operations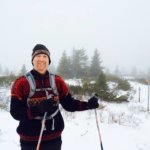 "Mike, you have lived the life of an AF Ops trailblazer multiple times over. With every new challenge, you leverage your unparalleled Ops knowledge with a unique combination of dedication, creativity, and passion—always keeping front and center what is best for students, staff, and families and intentionally developing the same mindsets in your team. Thank you for all that you are and all that you have done the past 10 years." - Jennifer Lindsey
Anika Locklear
, AF Voyager Elementary Director of School Operations "Warmth and grit. The warmth is clear to all you interact with, starting with the families and kids you greet with an incredibly warm smile. It stems from a truly authentic deep care for people around you and shines through in every interaction that you have. The grit you've exhibited has allowed your school to both open in August and flourish since then. I am forever grateful for the opportunity to get to work with you, and I know your contributions to AF and the Crown Heights community go way deeper than the one year you've spent at Voyager. Congratulations on your 11 years of service - I can't wait to see what you accomplish in the next 11!" - Amelia Hanley
Erin McGonegle-Crespi
, Regional Director of Operations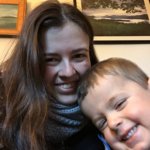 "Some of my best memories over the past nine years are the hours at Starbucks spent talking to you about this crazy dream called AF Brownsville Middle. For the past 10 years, you've developed yourself, students, leaders, and this network. Your founding classes that you taught at AF East New York Middle are strong because of YOU. The students in our classes at Brownsville have gates open for them because of YOU. The DSOs that you've developed at our schools and the kids that they serve are better because of YOU. For all these things and MORE, our network is better because of YOU." - Keith Brooks
Ashia Parks,
AF Providence Middle Principal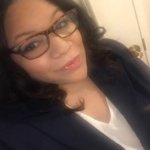 "Ashia: you are hands-down one of THE most incredible leaders and individuals. Every single minute of every single day, you bring beautiful vision, bold standards, and boundless love to your school. Though I've only recently joined your AF journey, I am beyond certain that you've had a transformative impact on the entire organization. Your presence, personhood, and leadership cannot help but to enrich everything—and everyone—crossing your path. Thank you for your daily acts of heroism, and congrats on 10 years!!!!!!" - Andy Malone
Sabrina Silver
, AF East Brooklyn High Principal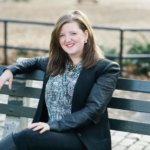 "In each role that Sabrina has held over the past 10 years she has trailblazed all the paths that we've had to traverse as a network. After serving as AF Brooklyn High's DSO and Dean of College, Sabrina continues to push, trailblaze, and help chart the course for our high schools. She's backwards-mapping how she's building AF East Brooklyn High with all that she learned during years in the college world. Sabrina's staff describe her best: they call her a 'tenacious' and 'fearless' leader who 'recognizes the full potential in people' and 'holds a very high bar and sets a standard for all staff to live up to.' Congrats Sabrina, and thank you for 10 years of service and 10 years of trail-blazing!" - Kevin Anderle
Chi Tschang
, Regional Superintendent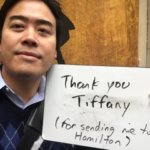 "Chi naturally has a high bar, but what sets him apart is his hunger for learning. He's constantly reading and visiting schools. He's now one of the top Relay Graduate School professional development presenters in the country, and he has made every single regional superintendent, principal, and dean in this network better because of his PD and coaching. Chi also cares deeply about people. I can't imagine AF without Chi. His impact has been immeasurable. THANK YOU, Chi!" - Doug McCurry
Jesse Uggla
, AF Apollo Middle Dean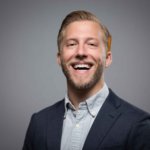 "AF is better with Jesse Uggla because he never gives up on anyone. AF is better with Jesse Uggla because he pushes the team to see the good in one another. AF is better with Jesse Uggla because he has paved the way for what it means to be an academic dean, serving as both an ELA and a math dean across two AF schools. AF is better with Jesse Uggla because he radiates kindness." - Michael Hendricks
LaTasha Williams
, AF Hartford High Director of School Operations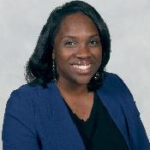 "Tasha is the only person I know who could effectively run two schools at the same time and have everyone leave the experience happy. Her relationship building skills are top notch, her work ethic is limitless, and her desire to reflect and grow comes through in everything she does. Her fellow DSOs can count on her for support, and her school team knows they are lucky to have her. Tasha has seen it all (and then some) in the last 10 years, and we are all lucky to have her as part of AF's team and family." - Rachel Sexton
Kristen Beckford
(AF Hartford Summit Middle Dean),
Patrick Stone
(AF Hartford Summit Middle Dean), and
Sueleidy Cruz
 (AF Hartford Elementary Dean) are also celebrating 10 years of service. Thank you and congratulations, Kristen, Patrick, and Sueleidy!
Fifteen Years of Service
De-Lea Deane-Allen
, Senior Director, Diversity & Inclusiveness, and Accelerator Leadership Coach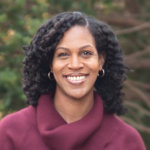 "There are so many wonderful memories! I LOVED teaching 8th grade U.S. history. One particularly meaningful memory was when one of my former students invited me to her Quinceañera and recited the poem 'Don't Quit'—which was the poem I had students recite at the start of my class—and shared what it meant to her. At Network Support, I enjoy working with SO many people, however, I have cherished the partnership with Hilary Cymrot revising the Principal-in-Residence program to be more equitable and the time I get to spend with PIRs and new principals culminating in Bootcamp."
Andrew Poole
, Elm City College Prep Elementary Principal (Grades 3-6)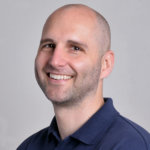 "I have a lot of wonderful memories from the last 15 years, however it was incredibly special to see my first class of kindergartners at Senior Signing Day two years ago."
Thanks to all for sharing!