At AF, being yourself is always in fashion. For AF Fashion Week, we celebrate the teachers and leaders who make up the fabric of Achievement First. Read on to meet just a few of them!
Vanessa Bianca Rivera, AF Endeavor Elementary teacher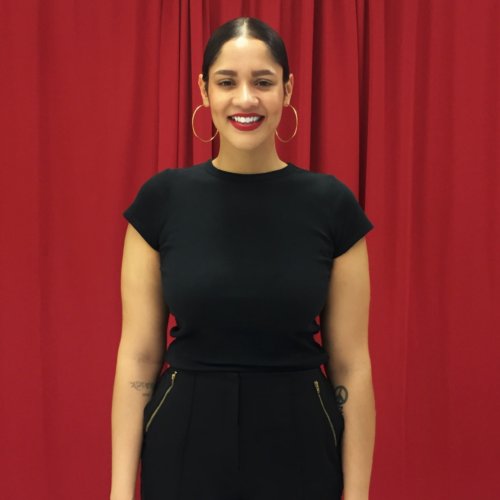 "Growing up with a mother who was a social worker and a father who was an AIDS and HIV activist and community organizer taught me the necessity of having a uniform that expresses who you are AND allows you to get work done.
When I put on my lipstick and hoops, it reminds me of being a little girl watching my mother (a fellow hoops and lipstick lover) get ready in the morning. My mother and father are the most inspirational people to me because they have taught me about the importance of my identity as a Latina and the role I play in my community.
Each scholar (and their families) is part of my community, and it is important to me to always present them my best self. When I am in front of my scholars, my heart feels so full because they teach me the importance of this very notion, each and every day."
Tim Shore, AF Amistad High teacher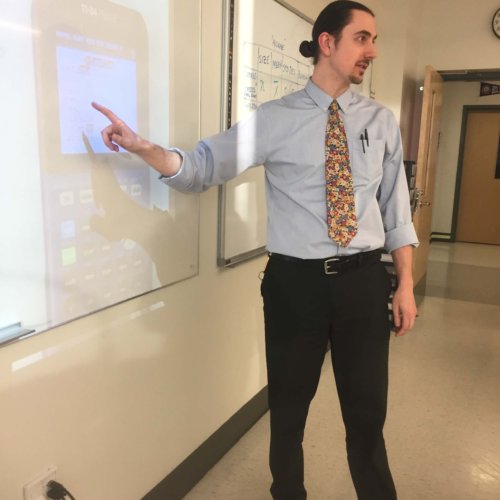 "My sisters mean the world to me! One way that I keep them in mind is by showcasing the many different neckties they have gifted me over the years. From the stylish, to the whimsical, to the germane, I have many choices when I dress for success each morning.
This little number is a fan favorite around the halls of Amistad – busy with flowers and cheerful colors. It's the perfect foil for a cold, icy day in February. For each compliment I got on the tie, I also got a reminder of how much my big sis loves me."
Marci Hameroff, AF Bushwick Empower teacher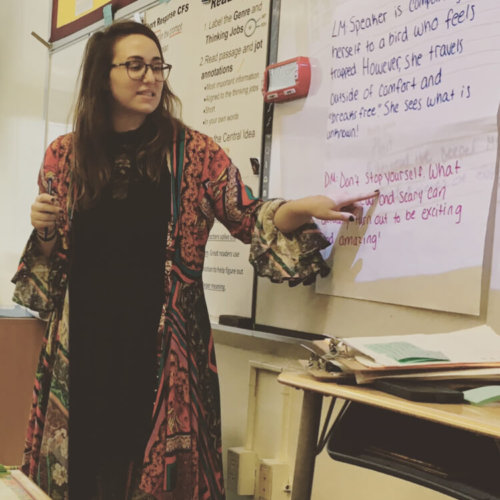 "This duster is one of my favorite pieces of clothing. It's colorful, a little funky and comfortable. It's an all-around win because not only do I love it, but my students tell me it reminds them of Harry Potter. Who doesn't want Close Reading with Professor Trelawney?!"
Jerome Joseph, AF Crown Heights Middle dean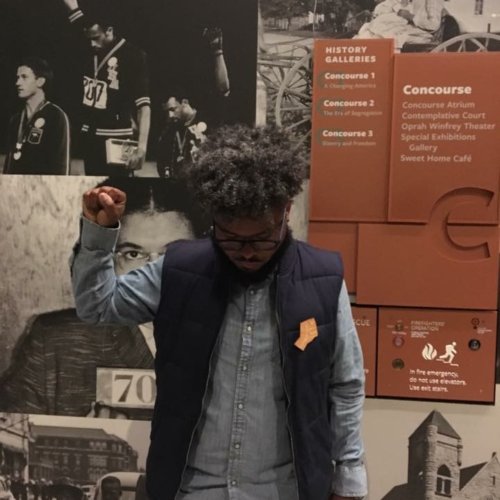 "On my first trip to the National Museum of African American History and Culture, I found this wooden pin depicting the black power fist. That image is synonymous with a time where black empowerment and the deep belief of ourselves as a community was on the up and up. I felt that same power that day when I saw the depth and dexterity of the contribution of African Americans to our country. Each time I wear this pin, I am reminded that Black History is American History."