Samia Billups is a fourth and fifth grade teacher at Elm City College Prep Elementary.
For me, being black is empowering. There are so many things against you, and you are still able to overcome. It has brought me so many different struggles. It's made me think differently, and it's made me have the urge to know where I'm from and who I am.
It wasn't always this way.
I have a very diverse, multi-cultural family. My grandma is white and Cherokee Indian. My friends and teachers at school were white, and most of my aunts and uncles look white. When I was young, I thought I was a little white girl. My family even called me that, because of the way I spoke – I didn't have a New York accent like the other people I grew up around. It started to become clear to me at school, during history class, when "the black stuff" would come up, everyone would look at me. That was the time the teacher wanted to engage with me the most. Once, I was walking with my grandma and someone thought she was my nanny. That person told her what a good deed she was doing for watching me. I was confused. At that point, I remember my mother saying to me, "Samia, you're not white. Although you may not look like them, you're as brilliant as they are. You don't have to change."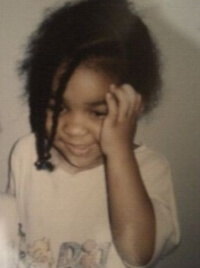 I went to high school in Connecticut. I had a 4.0. and I was the Vice President of the Connecticut National Honor Society. My dream was to be a lawyer and go to Boston University – I was only looking at PWIs for college. My mother told me I needed to go to an HBCU and find myself.
I didn't completely know what she meant until I applied to Spelman and went there for college. At first, it was a culture shock. I didn't make friends for the first three months. I thought everyone seemed preppy and bourgeois. And I thought, "Are they acting like white girls?"
Then I learned. Being intelligent, speaking properly, being strong and being black were not considered the norm where I grew up. But, being around so many African-American females, and seeing so many black men graduate from Morehouse my freshman year made it very real for me. My brothers didn't go to college. I know the statistics, and I know that what I saw in college was something powerful.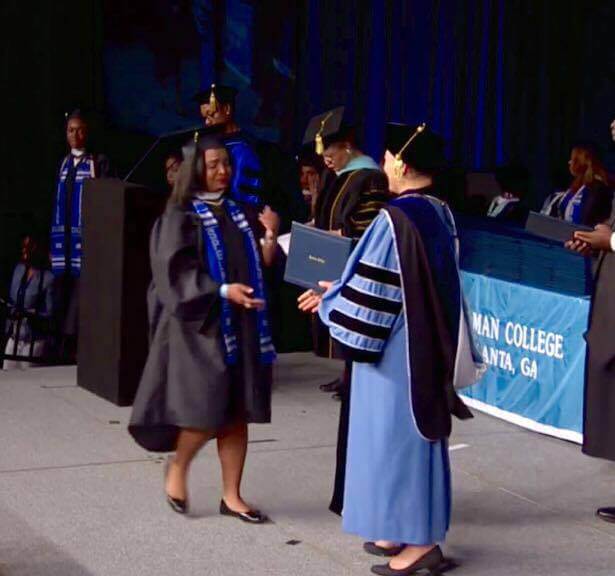 All of this makes me the teacher that I am. Every day I come in with a transparency and a focus on my scholars and their family relationships. I want them to understand and be successful in their academics, but I also want them to love and embrace who they are while understanding the world around them. I want them to know, "When you walk out of this building, you need to make sure you do everything you can to ensure your success and to be a leader. If there are things you want to be that you don't see around you, be the first to do it."
The importance of black history is not limited to February. I'm hyping black history all year long. I often ask myself, "What are we putting in front of students and how are they taking it back to be proud of who they are?"  When I'm teaching, if there's a way to address the importance of being black and being happy and being yourself, I do it. I want my kids to know, you are you, you are unique, and everything you embody is going to get you where you need to be. As your teachers, we're here to take the little things and make them better. I do it because I know how influential a teacher can be for a child, and how impactful it is for them to see a black teacher in front of them.