Why do leaves change colors in the fall? Which household materials make the best slime? What are the problems and causes of air pollution? These were just some of the questions scholars asked at this year's first New York Middle School Regional Science Inquiry and Engineering Fair. We walked around the fair to talk to students to find out more about their experiments. Let's take a look at some of their presentations!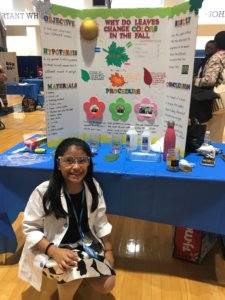 Emily is a fifth grader at AF North Brooklyn Prep Middle. She wowed parents and staff with her experiment that showed why leaves change colors. If you're like us and didn't remember from your own science class (oops!), it's because when plants stop making chlorophyll, the green color starts to disappear and the yellow and orange colors appear instead.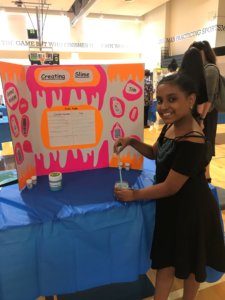 Ava is a fifth grader at AF East New York Middle School. She got her hands a little sticky for science! Ava knows all things slime. For her experiment, she taught us which household materials like glue and laundry detergent produce the BEST slime.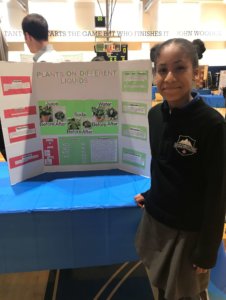 Amanda is a fifth grader at AF North Brooklyn Prep Elementary. She loves to garden at home, so her experiment was all about plants! She tested how different liquids affect the growth of plants. Want some gardening advice? Don't use juice or soda!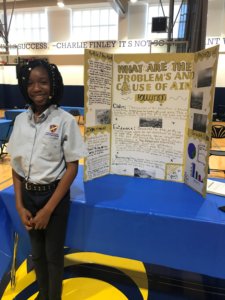 Joannah is a sixth grader at AF Crown Heights Middle School. She wanted to bring awareness to how litter harms the environment. So she explored the problems and causes of air pollution by testing how long it takes things like foil, potato chips, and tissues to decompose. The conclusion? Too long!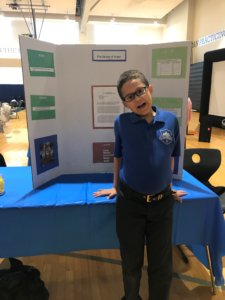 Dameon is a fifth grader at Achievement First North Brooklyn Prep Middle School. Dameon discovered that it takes four fluid ounces of water and three tablespoons of salt to make an egg float. Woah! What's even more impressive? Dameon presented his experiment in English AND Spanish.
Thank you Emily, Ava, Amanda, Joannah, Dameon and all the scholars who participated in this year's science fair. We can't wait to see what you do next year!