Fall may have officially started, but we're still reminiscing on all the awesome things our scholars did over the summer. Check out what scholars from AF East Brooklyn High had to say about their summer program experience.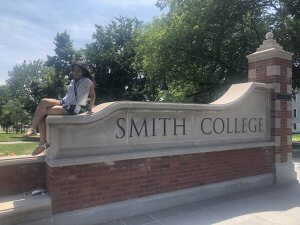 Destiny took some writing classes at Smith College!
"I love my classes. I have a class called 'Finding your Voice' which entails fiction writing and 'Making Poems' which involves creating poems and using your observations to inspire you. We are having an anthology that we will have at the end of the program where students can submit pieces of their work which I am also taking part in. The classes are very small and my professors are very helpful and kind. It's a very empowering feeling being on the campus."
What did Destiny do when she wasn't in class?
"This week I went downtown with some friends and took some pictures. I love it here. The community is amazing, close, and very friendly."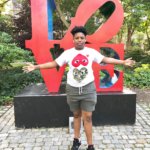 Tyshanti took math and writing classes at the University of Pennsylvania!
"So far, my classes have been going well. In my math class, I have dominated the discussion and am constantly participating in this class. Additionally, in my afternoon class, I have the autonomy to free write, work on supplement essays, and revise my personal statement essay. Overall, I have learned valuable lessons and new content from both my professors. The experience at UPenn has been remarkable!"
What did Tyshanti do outside of Upenn?
"I have been able to go on tours and countless activities outside the home area. These activities include movies, bowling, laser tag, a trip to bubble tea, the Phillies vs Dodgers baseball game live, and a trip to the city. The community outside of Penn is diverse, and I see a lot of people of color which makes me feel more comfortable on campus and off campus."