Our top priority is the health and safety of our AF school community. Our policy, as outlined below, is designed to protect the safety of all students and staff across our 37 schools. We will notify students and families if the policy is modified.
Until further notice, all individuals (staff, students, approved visitors) entering an Achievement First building are required to wear a mask at all times when indoors and on school-provided transportation. All individuals are also required to wear a mask when unable to socially distance outside. Any exception to this policy (e.g. wearing a mask induces or worsens a health condition) must be documented by a physician and submitted to the school.
Each school will provide two reusable masks for each student. Just in case, schools will also have disposable masks available for emergencies. Scholars may use their own mask from home, as long as it meets the mask requirements outlined below.
What are acceptable masks?
Masks must fully cover an individual's mouth and nose, and must be sealed at or below the chin. Bandannas, neck gaiters, or other pieces of cloth tied with an opening at the bottom are not acceptable.
Masks may not include ventilation holes. Masks with one-way valves or vents allow air to be exhaled through a hole in the material, which can result in expelled respiratory droplets that can reach others. (This type of mask does not prevent transmission of COVID-19.)
A face shield may be worn in addition to a mask, but not in place of one.
Masks can be any color or design, as long as it is appropriate for school. The mask cannot have any profanity or other objectively offensive markings, words, symbols, etc. displayed or written on it.
Students are not permitted to share, loan, or trade masks.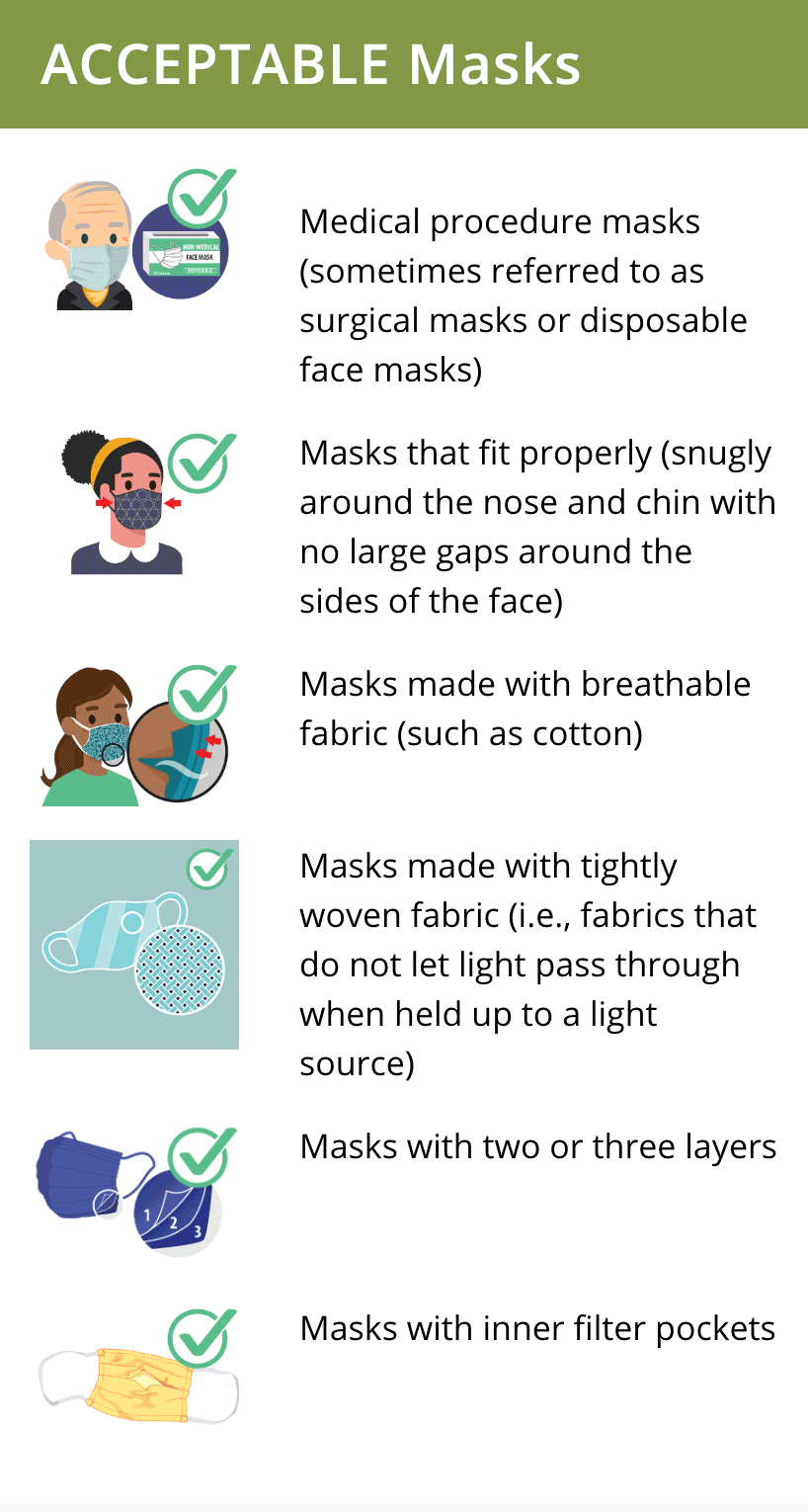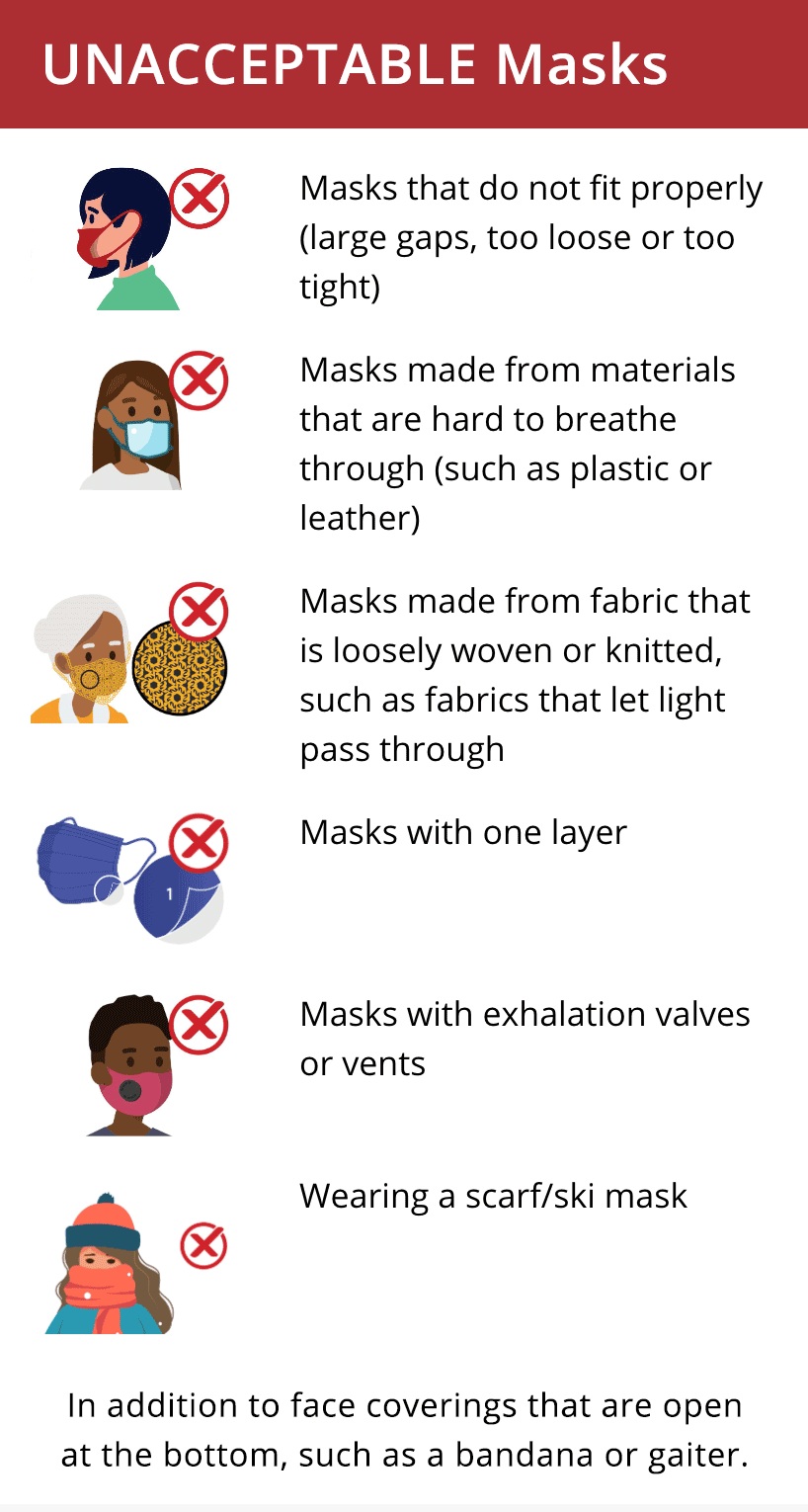 Credit: Center for Disease Control
What else is important to know?
Scholars should carry an extra mask in their backpack.
The CDC has shared helpful information on how to wear your mask correctly, how to remove it carefully, and how to clean it properly.
Scholars may remove their masks to eat and drink. Students must be at least six feet away from others and immediately replace their masks when they are done eating.
If a student has a medical condition that prevents them from wearing a mask, parents must provide a doctor's note on the student's condition. Once the school receives the proper documentation, they will work with the family to develop alternative options for the student (including, but not limited to, clear barriers around your scholar's desk).
We are committed to supporting our scholars with special needs and/or medical conditions for whom an accommodation or special mask may be required. Please reach out to your child's school for more information.