Achievement First Greenfield schools treasure Awesomely Powerful Community as a core anchor to our work. Engaging with families, community organizations, and local leaders is pivotal for our students to achieve academic and character excellence.
As an initial step toward Awesomely Powerful Community, this month the 60 staff members of the pioneer Greenfield school – Elm City College Prep – visited five neighborhoods across New Haven where many of our scholars live. There, teachers met with parents, siblings, alums, and community leaders to discuss real, important issues.
At the end of the day, each group presented to their peers on the neighborhood they learned about.  The program helped teachers gain a deeper understanding of our community, set them up to more actively engage with local institutions, and inspired them to build even stronger relationships with our kids and families.  Explore the below photographs and teacher reflections to get a glimpse of our Awesomely Powerful Community.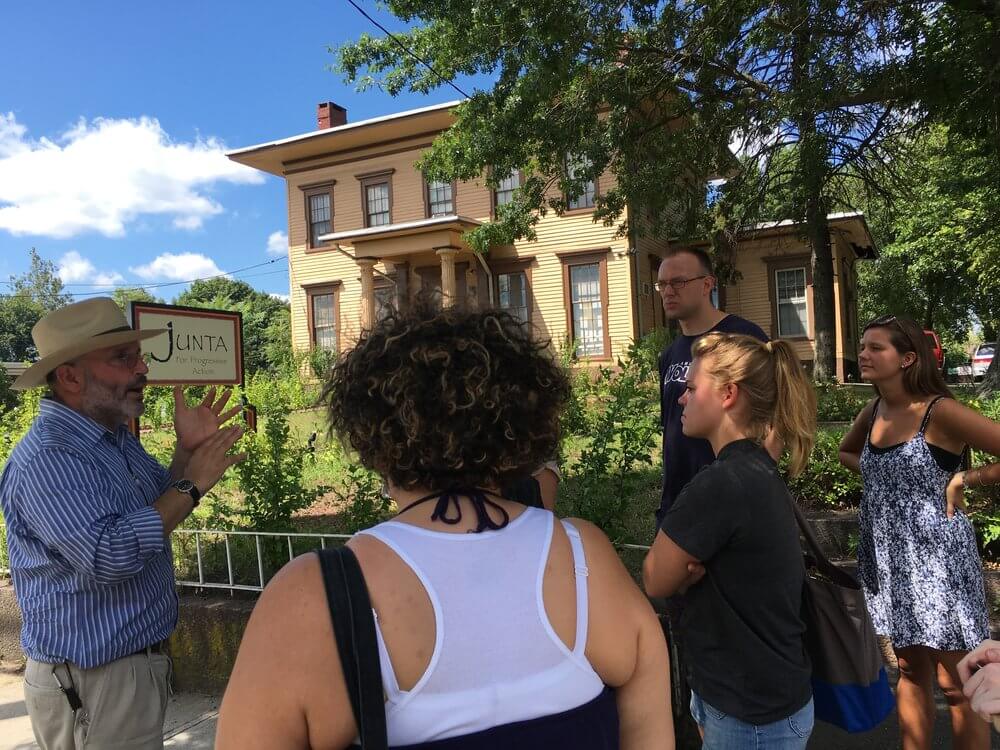 Fair Haven
"Under the I-91 bridge there was a wasteland of weeds and trash. The people living at the Quinnipiac Terrace housing development cleaned it up and built a bird sanctuary, which not only attracted aerial visitors, but also more two-legged ones as well." -Morgan Evans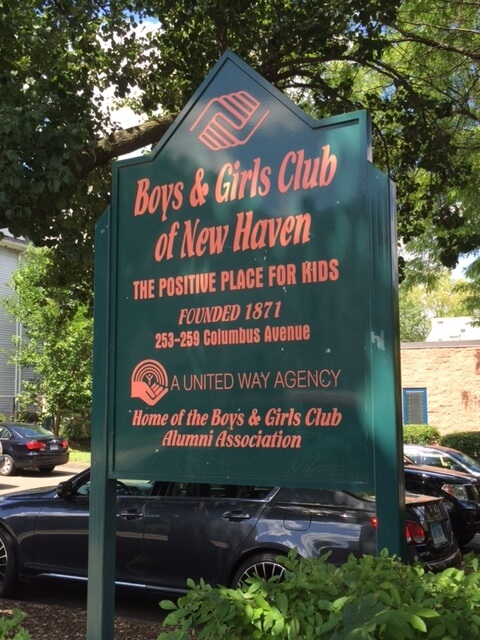 The Hill (1)
"On our walk through the Hill, we were warmly welcomed into the Boys and Girls Club. The director gave us a tour and told us about the variety of services the club offers to over 300 kids daily, many of whom attend our school. It was an important reminder that there are so many people who are working with and for our scholars, and I felt tremendous gratitude for them." -Jessica Panzarella

The Hill (2)
"I really appreciated our time afterward with Kevin, an alum from AF Amistad High. It was really powerful to hear him honestly evaluate his time as a student at AF and for him to offer his perspective on our visit. I think that it is easy to forget that our scholars have lives outside of school, and how important it is to remember that they are part of a larger community and support system." -Kate Munday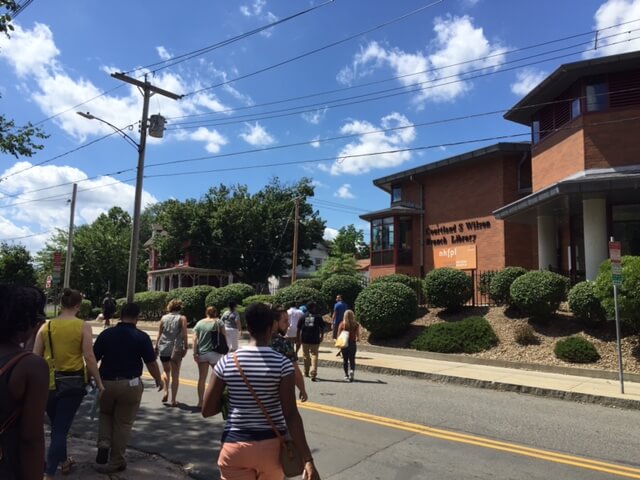 The Hill (3)
"I commit to using resources in the community like the Wilson library as a potential meeting space with students on the weekends and definitely to go to student performances or games during the year." -Kaitlin Fung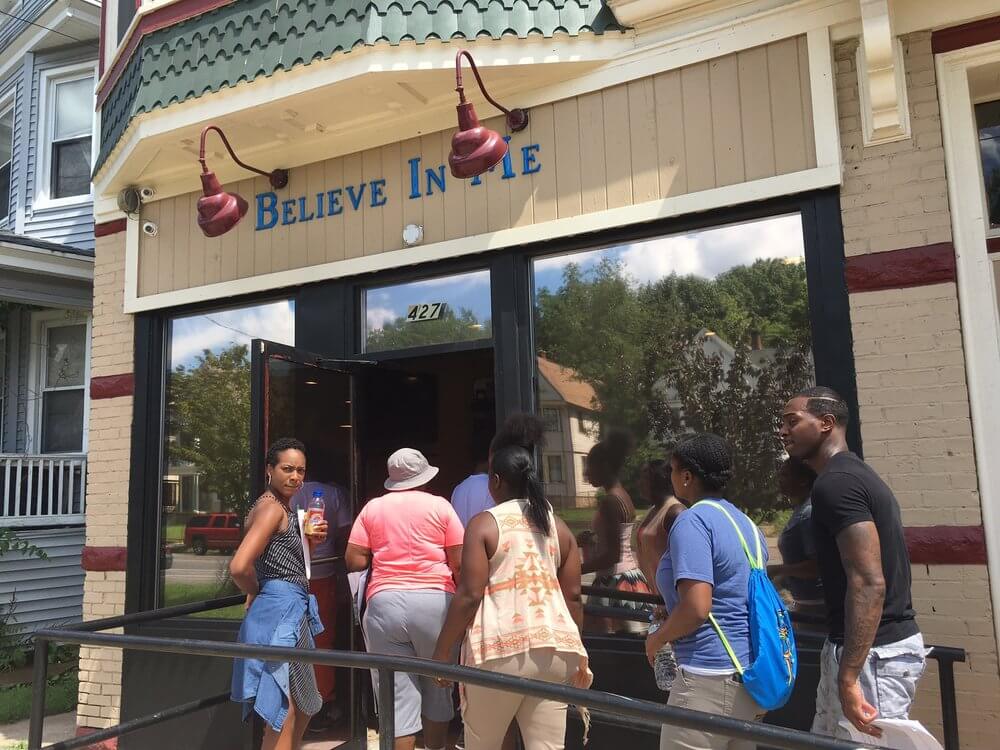 Newhallville
"The director of the Believe in Me Empowerment Corps shared that they planted 27 trees on the street, and purposefully chose flowering trees so that when kids looked outside, they would see beauty. This hits on gratitude and empathy – the director wanted to create a better, more hopeful, more beautiful world for children through this simple act." -Cristina Howery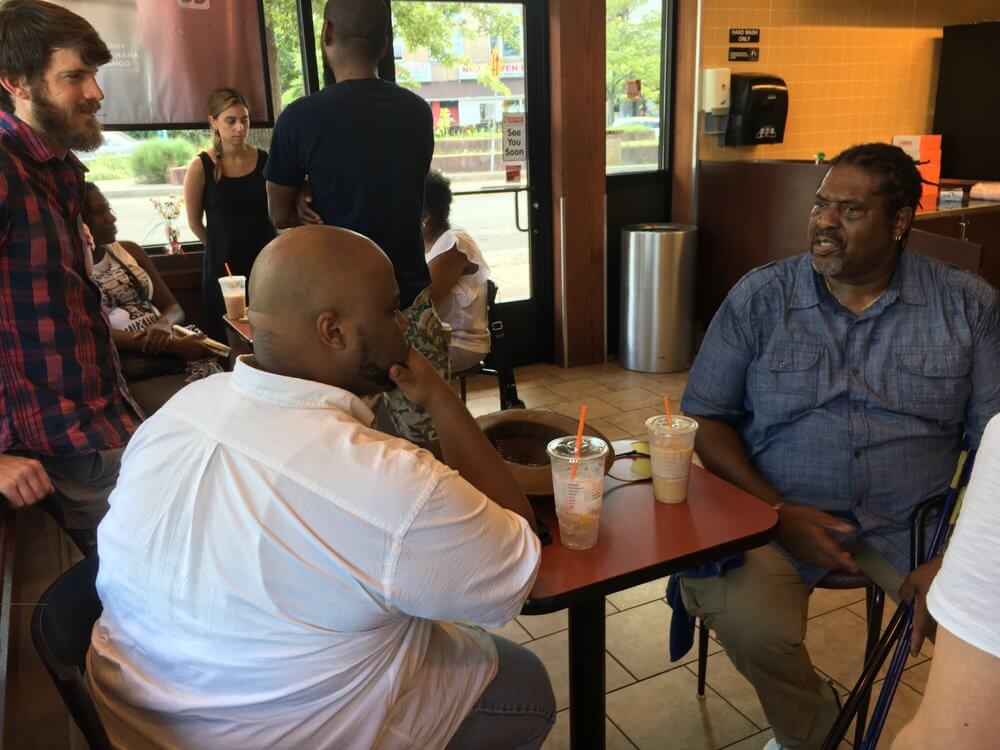 West River (1)
"Stacy Spell, a leader in the West River community, talked about consistency as a huge part of leadership. He said that we can't just show up in times of crisis, but we need to show up day after day. This relates to drive because it takes guts and determination to do this. Standing up and being consistent models for our students isn't easy, but he was proof that it can be done." -Allison Barkley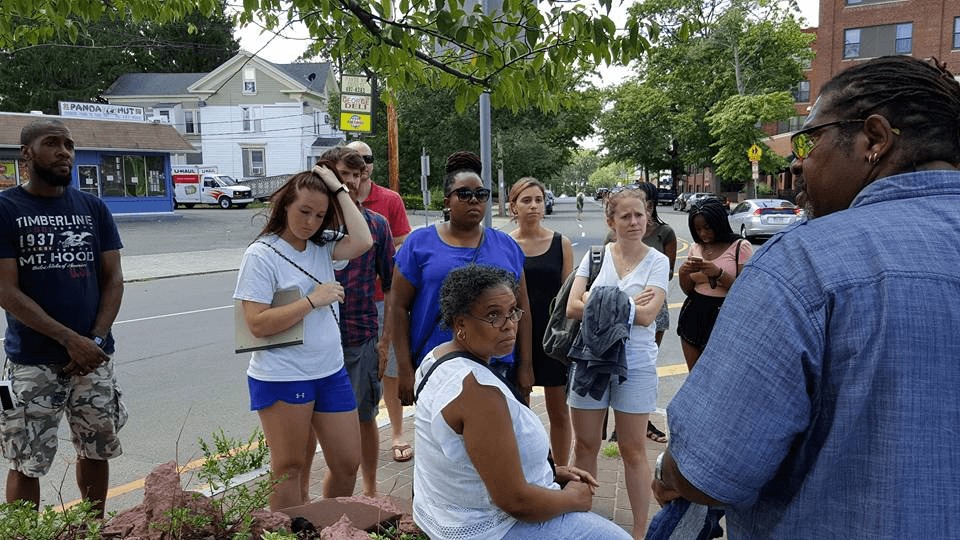 West River (2)
"Stacy, our community leader, just had knee surgery and was still committed to giving our group a tour. Even when he was talking and leading us, he'd stop to pick up trash whenever he saw it. This demonstrated his personal dedication to his community. This was so inspiring." -Garrett Griffin

West Rock
"Talking to a former AF student was awesome and powerful for me because I was able to ask her about her experiences with her teachers. Jaleesa told me that she didn't realize it then, but she loved how invested her teachers were in her and that she knew they really cared about her. I can take this back to work and show empathy for all my students and their families." -Cayes Jarda
Michael Rady is the Associate Director of Expeditions for the Greenfield program. Learn more about Greenfield here.