On May 25, George Floyd, a 46-year-old Black man, died after a Minneapolis police officer held him pinned to the ground with a knee on his neck. The murder of George Floyd is horrific, unconscionable, and gut-wrenching, and it's one we've seen before. It's part of a systemic pattern that goes back six summers and six decades, and far beyond.
The news of Floyd's death is the latest in a string of killings, including Ahmaud Arbery and Breonna Taylor, two other unarmed Black individuals. Their deaths have also drawn public attention and a widespread outcry for justice.
At AF, we condemn discrimination and injustice in all its forms and reaffirm our commitment to being guided by our values, particularly Leading for Racial Equity.
Due to the pandemic, schools are already bracing and preparing for the trauma associated with prolonged distance learning, along with the health and economic instability that has disproportionately impacted communities of color. Now we must grapple with how to best support students and families during periods of personal and collective grief as well as civic unrest. The stakes are higher, particularly for vulnerable student populations—Black, Latinx, low-income, English language learner (ELL) students, and our students with disabilities.
Our communities are struggling to process these tragic events. And, while we cannot gather in our school buildings right now, we can rally in support of our students, families, staff, and communities that are hurting and outraged by these tragedies. We also stand in solidarity with the many AF staff, families, and alumni who participated in protests over the weekend.
We have compiled a list of resources to begin processing trauma with children and to support you in creating space for potentially challenging, but important, conversations. This list is by no means exhaustive and we encourage you to continue the conversation on our Instagram page.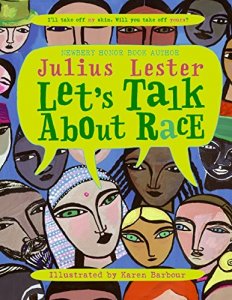 Let's Talk About Race
By: Julius Lester Author, Karen Barbour (Illustrator)
"This wonderful book should be a first choice for all collections and is strongly recommended as a springboard for discussions about differences." —School Library Journal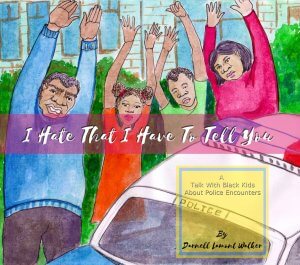 I Hate That I Have To Tell You (Free e-book)
By: Darnell Lamont Walker
"A tough, emotional task to tackle, Darnell Lamont Walker has answered the call with his new children's book 'I Hate That I Have to Tell You'. A gift to Black Children everywhere, the piece serves as an initiation for recognition and a solemn tribute to those passed."
– Afropunk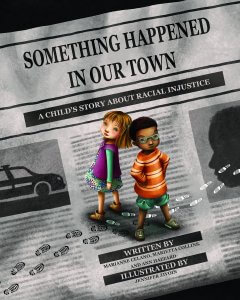 Something Happened in Our Town: A Child's Story About Racial Injustice
By: Marianne Celano PhD, Marietta Collins PhD, Ann Hazzard PhD, Jennifer Zivion (Illustrator)
Something Happened in Our Town follows two families — one White, one Black — as they discuss a police shooting of a Black man in their community. The story aims to answer children's questions about such traumatic events, and to help children identify and counter racial injustice in their own lives.
Includes an extensive Note to Parents and Caregivers with guidelines for discussing race and racism with children, child-friendly definitions, and sample dialogues.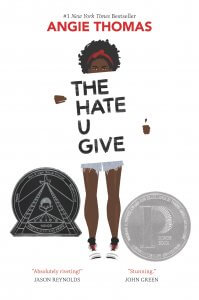 The Hate U Give
By: Angie Thomas
Sixteen-year-old Starr Carter moves between two worlds: the poor neighborhood where she lives and the fancy suburban prep school she attends. The uneasy balance between these worlds is shattered when Starr witnesses the fatal shooting of her childhood best friend Khalil at the hands of a police officer. Khalil was unarmed.
There is also a film adaptation of the book starring Amandla Stenberg.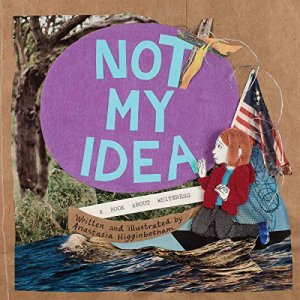 Not My Idea: A Book About Whiteness
By: Anastasia Higginbotham
Not My Idea: A Book About Whiteness is a picture book about racism and racial justice, inviting white children and parents to become curious about racism, accept that it's real, and cultivate justice.
"This book does a phenomenal job of explaining how power and privilege affect us from birth, and how we can educate ourselves…Not My Idea is an incredibly important book, one that we should all be using as a catalyst for our anti-racist education."—THE TINY ACTIVIST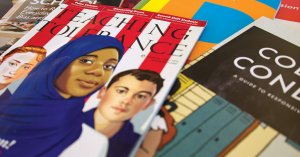 Teaching Tolerance
Teaching Tolerance provides free resources to educators—teachers, administrators, counselors and other practitioners—who work with children from kindergarten through high school. Educators use our materials to supplement the curriculum, to inform their practices, and to create civil and inclusive school communities where children are respected, valued and welcome participants.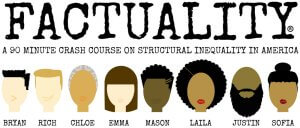 A bonus resource for adults: ​FACTUALITY is a facilitated dialogue, crash course, and interactive experience, that simulates structural inequality, in America.
Participants assume the identities of the characters, encountering a series of fact-based advantages & limitations based on the intersection of their race, class, gender, faith, sexual orientation, age, and ability. Facilitations are now available virtually.
Advice from Experts:
Additional Reading: