On this page, you will find resources to help you prepare for your interviews with Achievement First. We look forward to talking to you soon!
Interview Advice
Recommended Books
Teach Like A Champion: 49 Techniques that Put Students on the Path to College by Doug Lemov
PD Videos from Our co-CEOs, Doug McCurry and Dacia Toll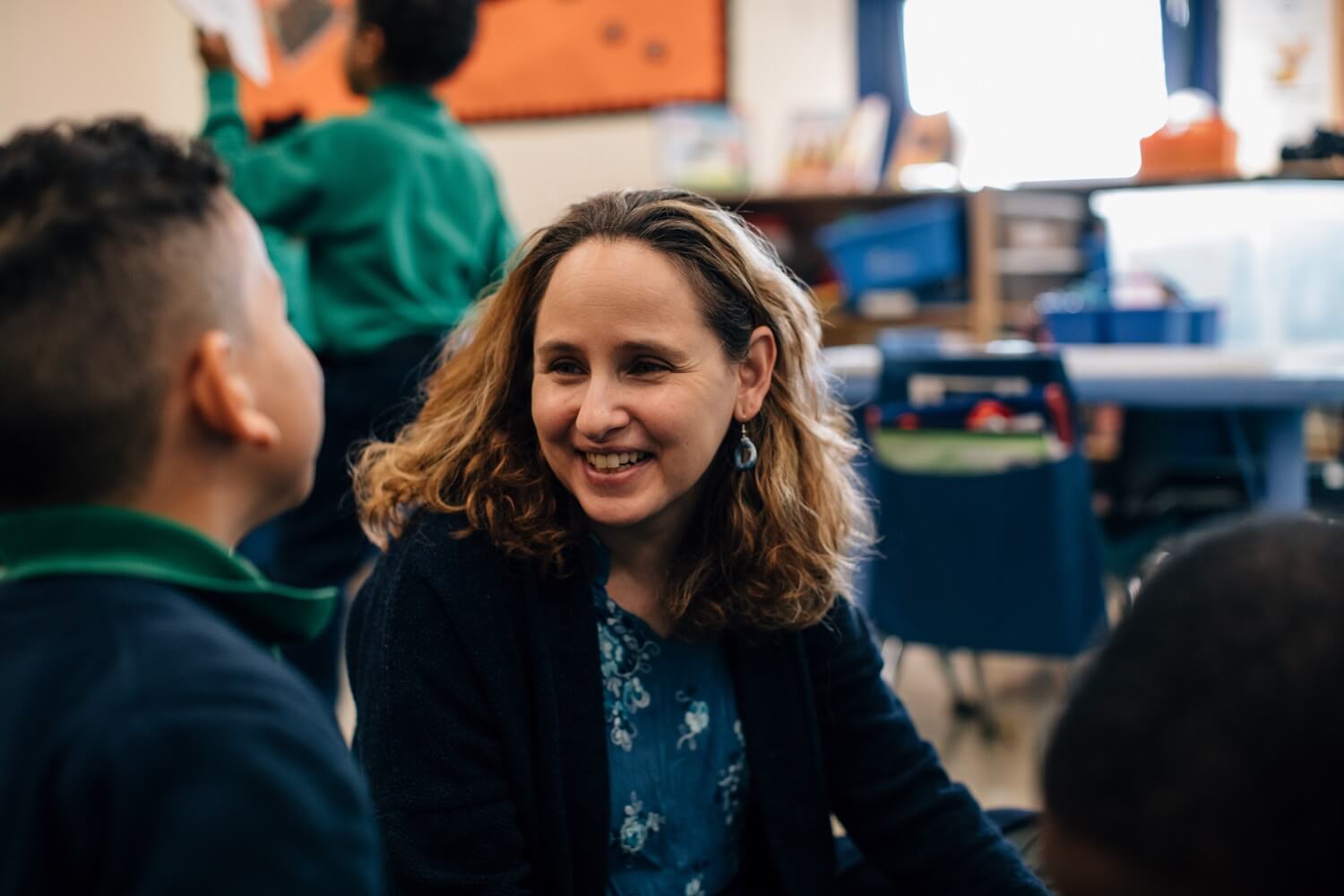 Virtual PDs
Strong Voice

Purpose: Learn how effective teachers create a sense of urgency and develop their presence when managing their classrooms and supporting scholars in meeting expectations by using:

Strong Voice that is both warm and demanding.
Practicing "Be Seen Looking" is an effective strategy to gather classroom data.
Finding your effective square up stance.
Practicing economy of language in directions.

Tools:
Video:

Family Engagement

Purpose:

Building relationships with parents is a fundamental responsibility for teachers and bolsters scholar achievement over the course of their academic career
The family-teacher relationship is a partnership; the balance of power and expertise does not weigh more heavily on one or the other
The family-teacher relationship is most powerful when it is a solutions-based partnership when defensiveness or blame are absent
Our previous experiences or biases shape the perspectives we have about family engagement and can lead to assumptions about what parents care about or believe in, particularly families of color or from low socio-economic backgrounds

Tools:
Video:

Intellectual Prep Protocol

Purpose:

When we think about daily instructional planning, we think about it in two buckets: practical preparation (creating materials, walking through the flow of the lesson, etc) and intellectual preparation.
In any classroom, there should be evidence that the teacher knows the big idea of the lesson, has crafted a culminating question or task that directly gets at the big idea, has pre-planned an exemplar response, and has thought through student misconceptions.
During this session, participants will walk through the steps of the intellectual preparation protocol, craft questions for their class that support the big idea, practice insisting on strong answers and plan how to handle misconceptions in their own classroom.

Tools:
Video:

Video Password: training2014
Resources
Finalist Day Materials
These decks include best practices from our most successful demo lessons. Make sure to check them out before you begin planning your lesson.
Questions?
Reach out to us at recruitment@achievementfirst.org.