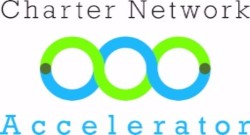 The Charter Network Accelerator is an intensive cohort-based leadership development program for charter management organization (CMO) leaders that draws on the tools, practices and lessons learned from high-performing CMOs. 
Today, we are excited to announce that we have selected the next cohort of leaders for the Accelerator. We feel honored to support our networks in their efforts to provide an excellent education for students in communities across this country. The 11 networks listed below serve more than 14,000 scholars nationwide. This group joins a larger network of two previous cohorts—with all three Accelerator cohorts combined, we are reaching nearly 40,000 scholars!
In Cohort Three, we will be supporting networks with a range of models: personalized learning models, I.B. schools, turnaround schools and inquiry-based STEM models are among this esteemed group. We are excited to learn from their accomplishments so far and to support them in getting stronger as they grow to serve more students. 
Congratulations to these leaders and their networks! 
Click the photos below to learn more.