This summer, two of our high school students from Brooklyn had the chance to spend a day with the team at Finding Neverland. They got a behind the scenes look at how it's produced, toured back stage and capped off the day by watching a performance. Here, they reflect on their experiences during their day on Broadway.
The opportunity to see Finding Neverland and learn what happens backstage has really opened my eyes to what it's like to be on Broadway. I was surprised at all the work it takes to make a show happen and run so smoothly. The show itself was magical—it made me feel like I was four years old again! Everything in the play was so eye-catching and beautiful that it even made me cry at one point. It's also very inspiring how hard everyone in the show works to be able to make it successful. I've always wanted to perform in front of people, but it was only recently that I decided I want to be on Broadway myself. This experience pushed me to work harder and improve myself as a performer so I can make that happen.
Alaila is a junior at AF University Prep. In addition to her academic achievements, she's had many leading roles in school performances, including Tracy Turnblad in Hairspray.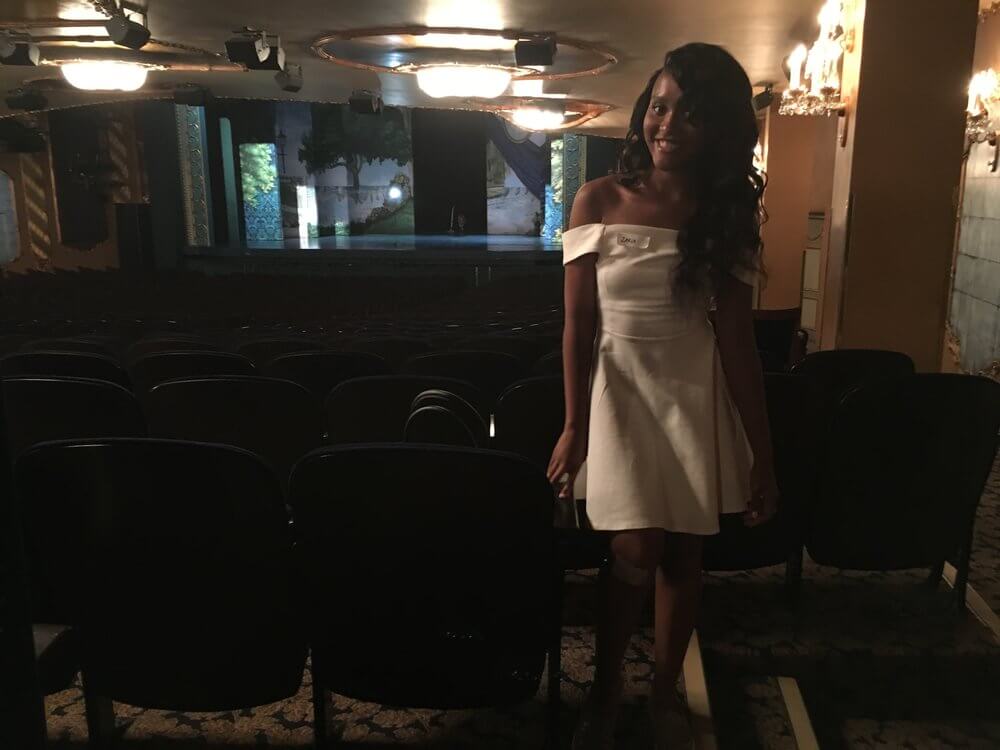 My day on Broadway was once in a lifetime, and I feel lucky that I had the opportunity to see what it's like backstage. I realized that the work the performers put in for the show is not always easy. For example, being in a tight and cramped room might not be the best to get dressed in, but you make it work with the space that you have. The team talked to us about how you always have to be prepared for anything to happen and multitasking keeps the show going (we learned that as Captain Hook does his change, he's moving around and there's someone helping him put the next wig on). My favorite part was probably the dancing section of the tour. The biggest lesson that I want to take with me is that you still have to continue even if you make a mistake. Your mistakes don't show who you are—they're just something to learn from.
Zaria is a junior at AF Brooklyn High, where she's a dancer and leader, serving on student government.
–
Thanks to Robin Hood, SpotCo and the cast and crew of Finding Neverland for making this experience possible.