Marc Michaelson is a regional superintendent for Achievement First in Connecticut. 
Fifth grader Jaliese confidently walked up to the fire marshal. She smiled and presented her firm's floor plans for the Elm City College Prep Middle School expansion for approval. The fire marshal scrutinized the plans and asked some questions: "Are all of your exits properly marked on the plan? And, where is the sprinkler system?" Signature denied.
Jaliese was surprised but maintained her poise. She returned to her architecture firm—her group for the week—and after some teamwork and critical problem solving, they submitted a revised plan. This time they obtained the required signatures.  "Yessssss!" Their hard work paid off.
The fire marshal was Diana Perez-Alvarado from AF's Team Facilities. That team has some big projects underway, including conversion of our New Haven offices into classrooms for the expansion of Elm City College Prep Elementary campus. But last week, the team paused these important projects to do important work of another kind: teach a group of Elm City students about architecture and building.
The course culminated with students creating and presenting proposals for the site renovations that will soon take place at the school. This project showcases just a few of the many lessons students learned that week: a keen attention to detail, calculating budget and scale measurements with accuracy, revising plans and being persistent in the face of challenges, and presenting work publicly with confidence and clarity.
The architecture and building expedition was just one of several innovative programs from which students had an opportunity to choose. Expeditions are experiential learning courses where students get the chance to discover new passions, practice habits of success in real-world situations and deepen their learning.  A core component of the AF Greenfield Model, expeditions are a chance for students to participate in short courses that make learning both exciting and relevant.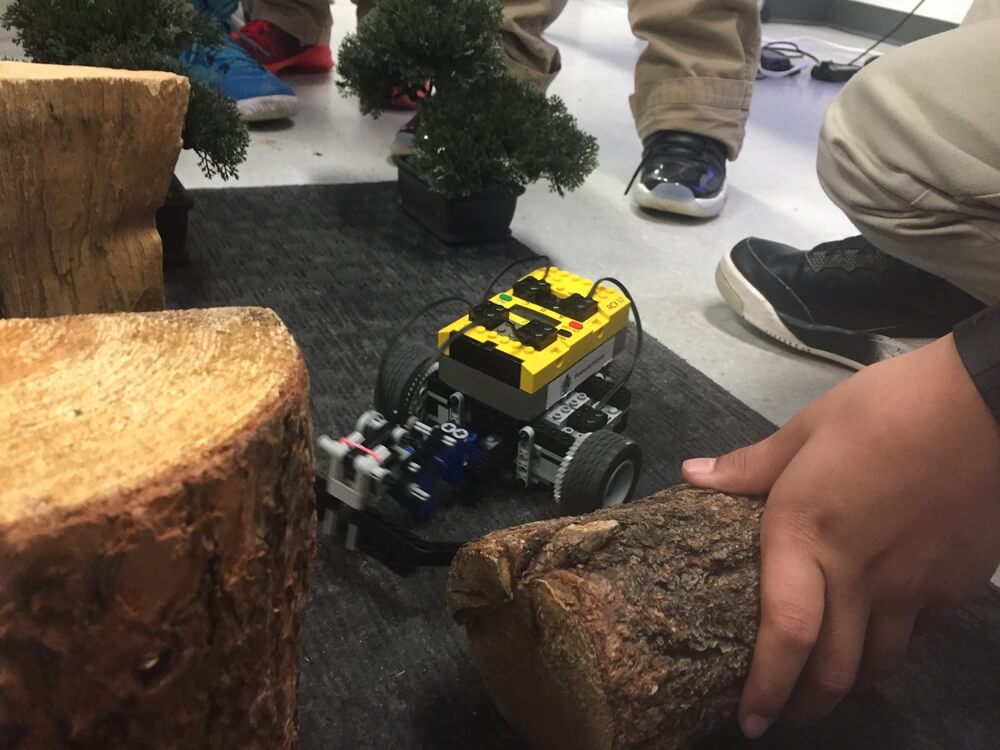 Some of the other offerings include:
Robotics – In engineering teams, students built small robots and then learned a coding language to program their robots to navigate an obstacle course that they had designed.
Photography – Working with a professional photographer, students learned photographic techniques and then conducted a series of photo shoots around New Haven, including a commercial shoot for the Westville Neighborhood Association. Students then critiqued, curated and displayed their best work in school and online.
Band Intensive – Under the skilled leadership of Elm City's music teacher Jay Forman (and a team of music instructors), students accelerated their individual and ensemble skills, and several started learning a new instrument. Many students even taught other students!
Shakespeare – Working with Elm Shakespeare Company, students immersed themselves in the plot and themes of Macbeth, and then memorized and rehearsed several key scenes from the play for a performance at the end of the week. Spoiler Alert: The sword fight pictured below didn't end well for Antoine, who was playing Macbeth.
Rocket Science – Students built and tested a range of aircraft – from paper airplanes to baking soda and vinegar powered rockets to Apollo rockets. Throughout, students applied physics concepts (the four forces of flight and Newton's laws) to predict and evaluate flight patterns.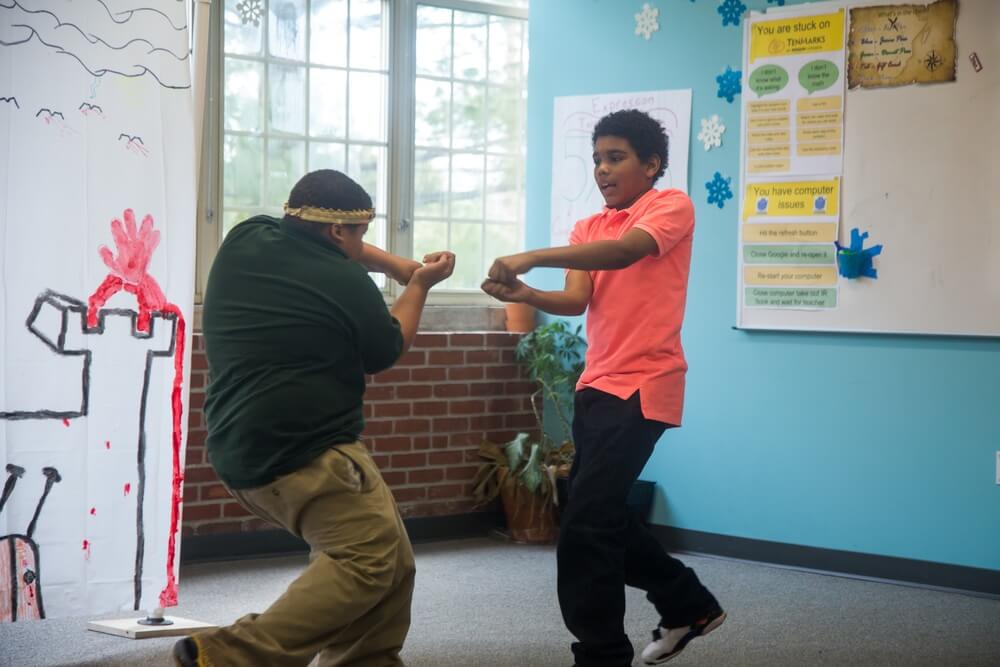 Ultimately, Expeditions share the same ambitious goals as the rest of AF: preparing students for success in college, life and beyond.  That means discovering new hobbies and interests as well as potential career pathways. We want our students to build their world knowledge and be well-rounded – and expeditions are a path to help make that happen.
At the end of the week, students were tired but happy, waiting in the cafeteria for dismissal.  As they waited, three students spontaneously took out their instruments and began playing. Students throughout the room chatted about their expedition experiences and enjoyed the music. But one student wasn't listening. From afar, I could see it was a boy in the back of the room, leaning forward with his nose eagerly in a book. I walked up to get a closer look. It was Antoine, quietly and intently reading Macbeth. Passions sparked.